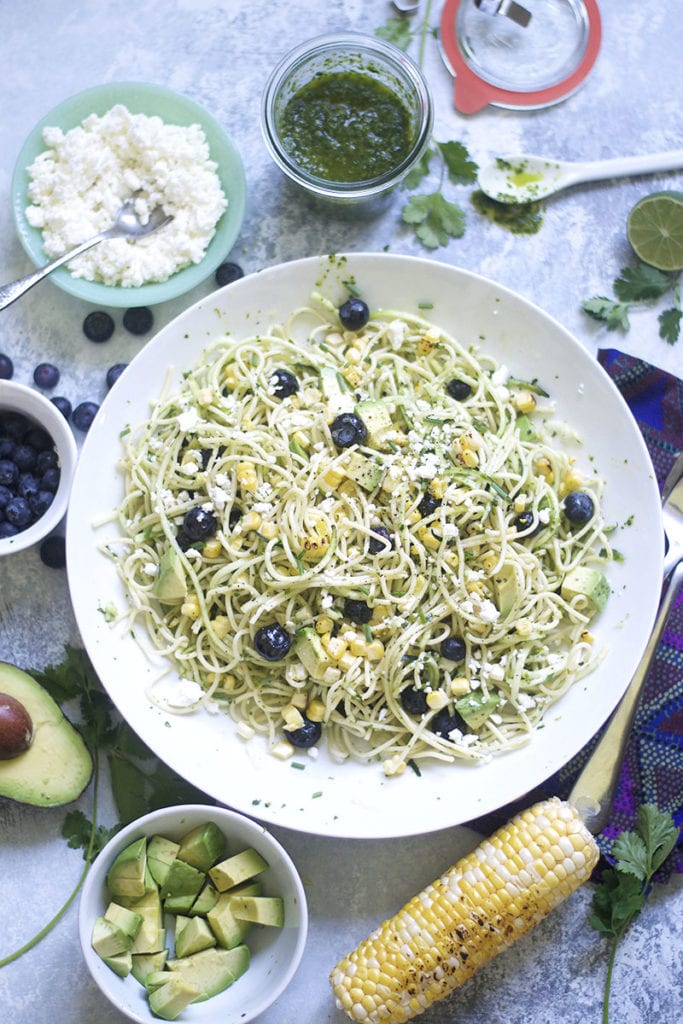 Ta da! Clear room on your shopping list for these ingredients because i know you are going to want to add this pasta salad to your Memorial Day grilling menu. A mix of zucchini noodles and regular noodles lighten things up. Tossed together with the cilantro lime vinaigrette from the other day, corn, blueberries, and avocado. Give or take a sprinkle of feta and you have a winner of a summery pasta salad.
You know what happens to me every time I am this excited about a recipe? Not much. The last time I was pumped about a recipe it was this avocado toast bar. I worked my butt off arranging things and everybody was like, "meh." That's ok though. That is not why I do this. If it was, I would have quit after Jack was born. Running a "business" (I use that term loosely) and running after two kids all day is hard work.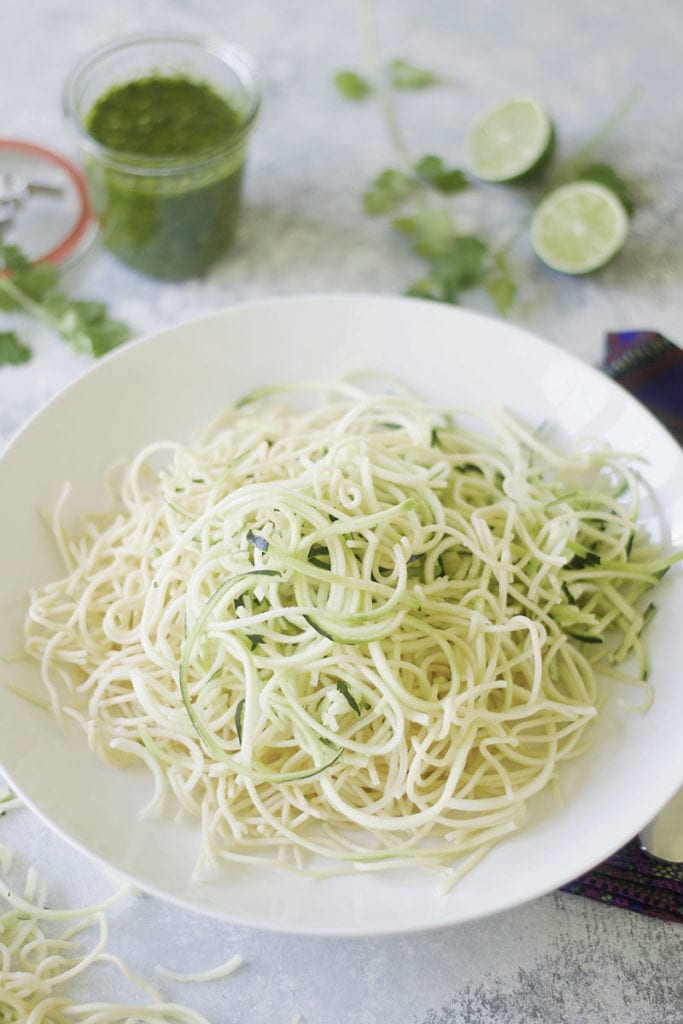 Ok, you can put away the violins now and i will put my soapbox back from whence it came.
Moving on.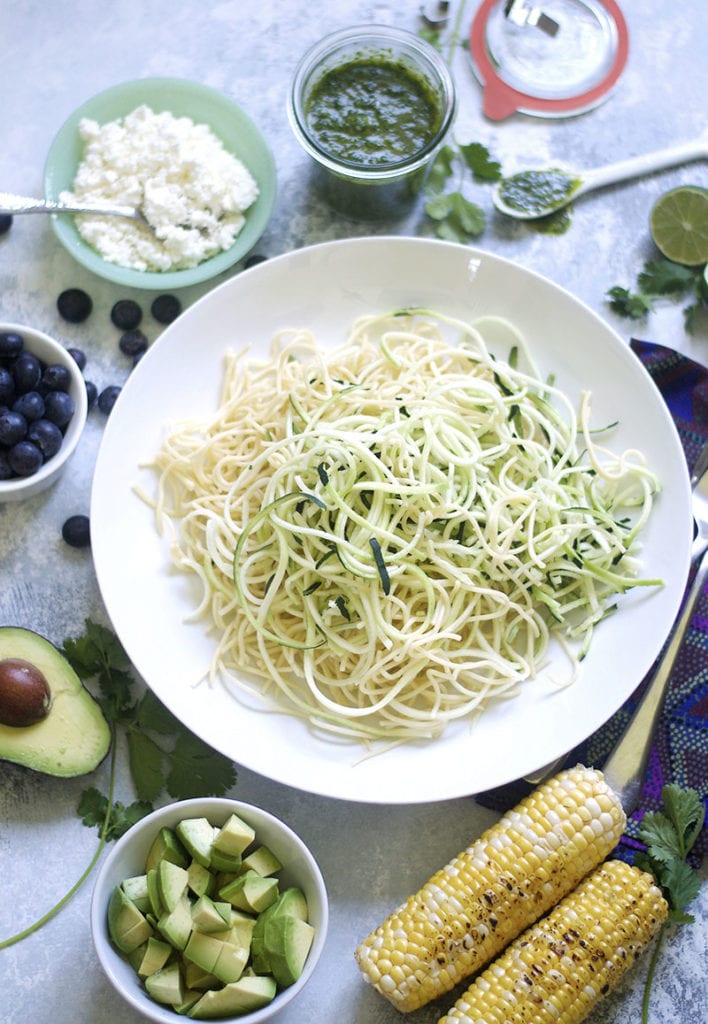 If you follow me on Instagram, you see that I am currently doing a major clean up, give away, set aside for garage sale overhaul of my house. We have now been in our house for one full year, and you will not believe the amount of stuff we have accumulated. I was going through toys and found at least two or even three of the very same cars. Ok, people are generous, my kids are spoiled… whatever you wanna say. It would be ok if they actually played with this stuff. I had it packed up in garbage bags for weeks and they didn't even notice.
Well, until dummy me pulled out the bags to sort and they demanded we keep everything.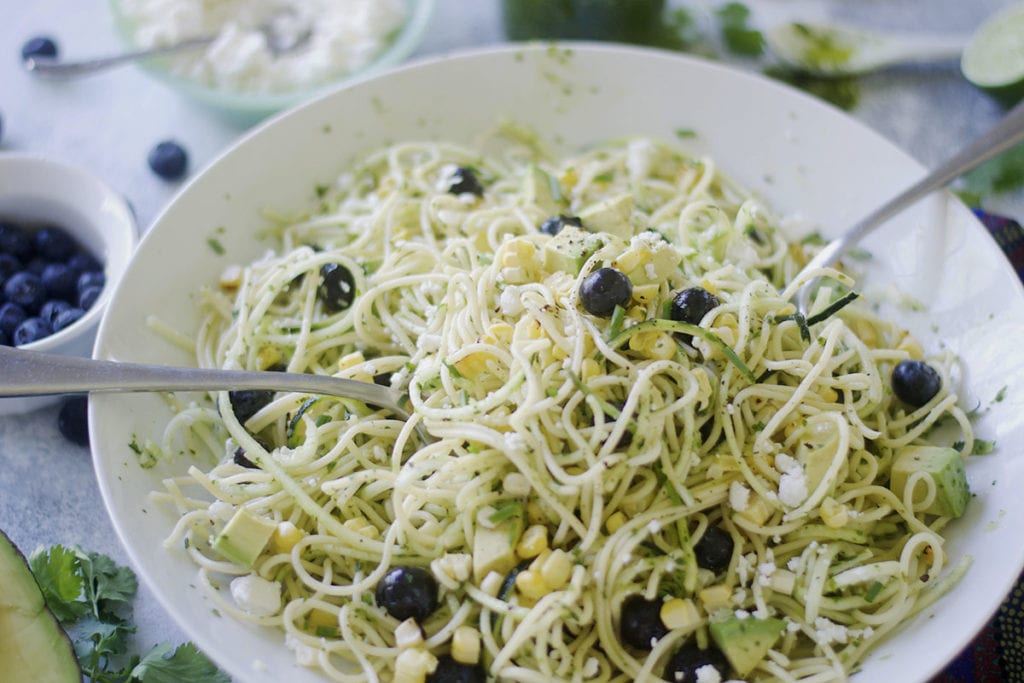 Two days ago I was literally in my basement cleaning from 9am to 4:30pm. No wonder people outsource this kind of stuff. It takes forever. I didn't even notice what time it was until Andy told me "It ok. I just have grumpy belly. I playing with all my new toys." Frozen chicken nuggets and fries were thrown into the oven for a quick lunch. I was lucky enough to have this salad on hand, which I quickly shoveled down and then hijacked jack off to nap time.
All so I could keep working away.
I have a feeling this whole garage sale thing is kind of going to be like me getting super jazzed over a recipe. I am going to be way more into it that everybody else. All this cleaning and sorting, and pricing better pay off. When I asked Mike how much he thinks we would make he said, "Maybe $150." Whaaaaaa?!?!? From three days and two weeks of prep? And you're ok with that?
I guess even if this salad recipe isn't a "viral sensation" and even if we don't make thousands of dollars, there is still pasta in my fridge. Which is always a win in my book!
Related posts: