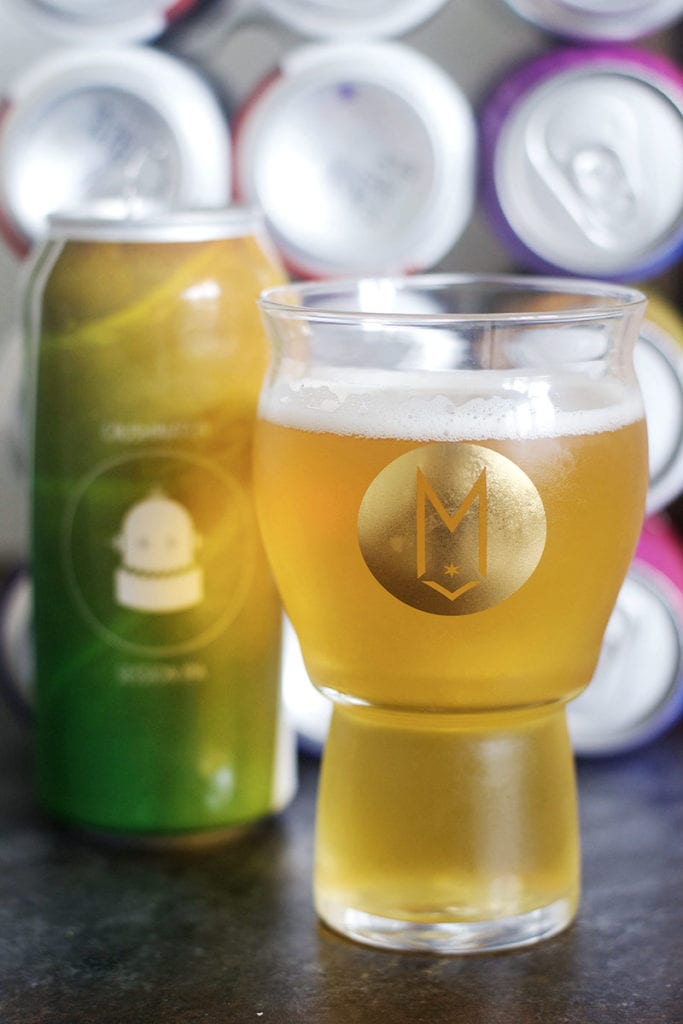 Maplewood Brewery & Distillery | 4.5% ABV | 32 IBU
A lot of fun things coming to the blog, thanks to the guys at Maplewood. I am working on a few recipes highlighting their amazing craft beer. We are going to be able to follow the birth of a beer from start to finish and learn more about craft beer brewing right here, together.
Get excited!
Also, prepare yourself to look at inappropriate pictures of chickens with beer cans up their you know whats. Don't worry. That recipe is going to be epic!
The beer I bring to you all today is from Maplewood Brewery and Distillery out of Chicago's Logan Square neighborhood. It is a small, 4 man operation, but it is really growing quickly! I can find their beers down here in the southwestern suburbs and up north in the burbs up there. Sidenote: Did you know, if you cannot find a beer you want to drink in your liquor store, you can call/email and ask them to add it to their inventory. Just throwing that out there in case you guys can't find some of the #BatchSesh beers.
Crushinator is a session IPA. Light in color, deep in aroma and flavor. It is low on ABV and has a dry/crisp almost herbal finish. The slight malty flavor really rounds out all the tropical notes from the Simcoe hops.
With the 4th of July right around the corner, this is the perfect chill outdoors and grill beer.
Cheers and happy/safe drinking. If you guys have any questions about Maplewood, their beers, and about brewing in general send them my way (sarcasticcooking@gmail.com) or comment below. As always, look for me on Instagram Stories weekly for another episode of #BatchSesh.
Related posts: