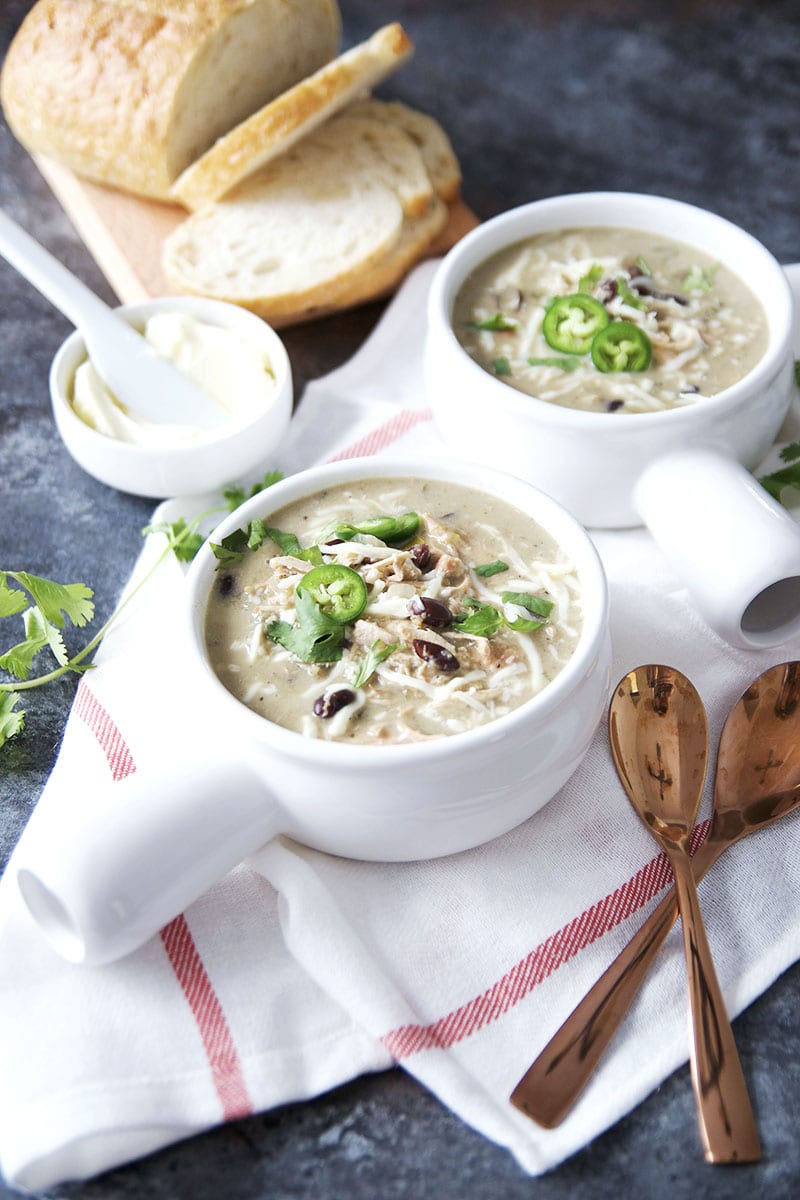 Aaaah…. the crisp fall air. It makes me want to cuddle up with a big bowl of chili, a good ol' hunk of gluten, and binge watch some Netflix shows. Sadly, I planned this post before mother nature got the memo that it is the first week of fall and it is still a nice balmy 80 degrees where I live. Oh well. I guess we can save this recipe for later. That's what Pinterest and bookmarks are for, right?
We can still binge watch some shows though!
Let's discuss! I have been addicted to Party of Five. The show, for those of you who don't know, is about 5 siblings who lose their parents in a drunk driving accident. The oldest brother, Charlie, who is 24 at the time, is made their guardian. Sounds like a real positive show. Well, the show premiered in 1999 when I was in my Freshman/Sophomore year of high school.
I remember at the time maybe catching an episode here or there and wanting to watch the show more but with sports and social life and limited TV sharing access, I never did.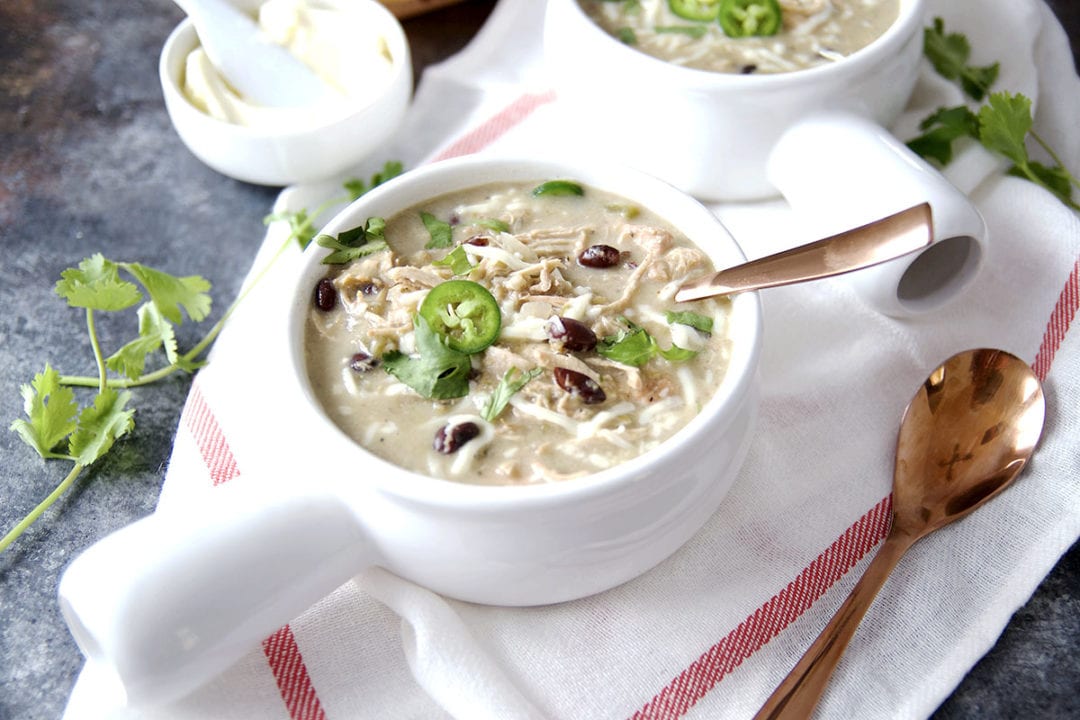 Watching the first and second season in my 30's, makes me really really happy I never watched it when I was in my impressionable teenage years.
It was bad enough I thought I had no love life at the time, but compared to all the Salinger kids, yikes, my life was dull! I feel like every few episodes new boyfriends and girlfriends were coming and going. But on the flip side, it was also super easy and pretty happy compared to those kids'.
Please tell me what show are you binge watching? Because I am cruising through Pof5. Hopefully when I finish the series, you will give me a new show to watch or rewatch and then it will be cool enough for all of us to enjoy this ugly yet comforting slow cooker chili.
Slow Cooker Creamy Chicken and Roasted Green Pepper Chili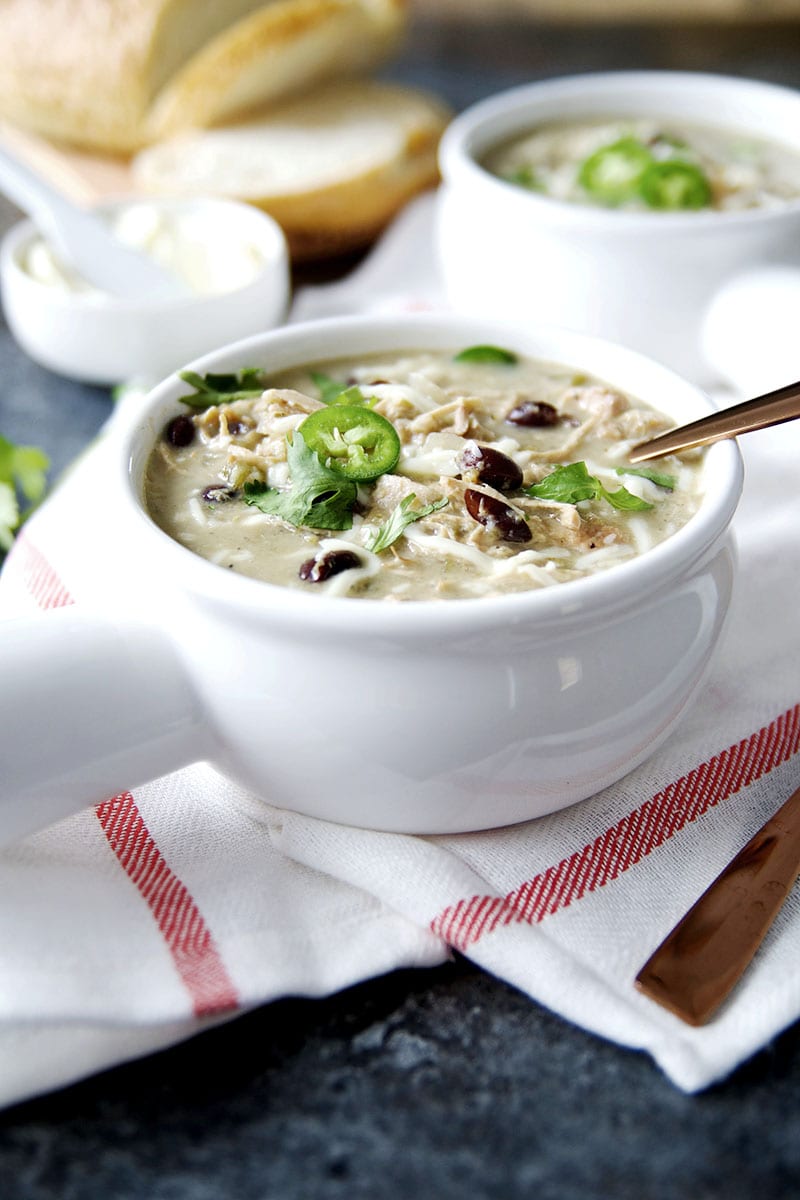 Slow cooker chili with chicken, black beans, quinoa, and smoky fire roasted green peppers pureed with chicken stock.
Yields: 4-6 servings
3 Large Green Bell Peppers
2 Cups Low Sodium Chicken Stock
1 Tablespoon Ground Cumin
1 Teaspoon Salt
Pinch of Crushed Red Pepper Flakes
1/4 Teaspoon Cayenne Pepper
1/2 Teaspoon Fresh Ground Black Pepper
2 Large Boneless Skinless Chicken Breasts
1, 14.5 Ounce Can Black Beans, drained and rinsed
1/2 Yellow Onion, diced
1 Jalapeño, seeded and diced
2 Cloves Garlic, grated
1/2 Cup Quinoa
1 Cup Milk
1 1/2 Tablespoons All Purpose Flour
Fresh Chopped Cilantro
Place green bell peppers over an open flame on the stove top. Char each side of the pepper, about three minutes a side. If you don't have a gas stove, char the green peppers under a high broiler until each side is black and charred. Once the the whole pepper is charred, add it to a sealable plastic gallon storage bag. Seal it and char the remaining peppers.
Once all the peppers have been added to the bag and sealed in, let the peppers steam for 10 minutes while you gather ingredients.
When the peppers are cool to the touch, remove from bag, and use paper towels to rub the black charred skin off all the peppers. Remove the stems and seeds and then roughly chop the peppers.
Add the chopped peppers along with the chicken stock, salt, cumin, pepper, crushed red pepper flakes, and cayenne to a blender. Puree until smooth, about 2 minutes.
Add the green pepper puree, chicken, black beans, onion, jalapeño, garlic, and quinoa to a slow cooker. Give it a good stir to combine.
Set the slow cooker to low for 6 hours or high for 3 hours.
Remove the chicken, add to a plate, and using two forks shred into bite-sized pieces. Add the chicken back to the slow cooker.
In a small mixing bowl, mix together the flour and milk until no lumps appear. Add the mixture to the slow cooker and cook for 1 more hour on high until thickened.
Taste chili and add more salt and pepper or cayenne if needed. Add about 1/4 cup fresh chopped cilantro to the chili before serving.
Preparation time:

20 minutes

Cook time:

4-6 hours

Total time:

5-7 hours