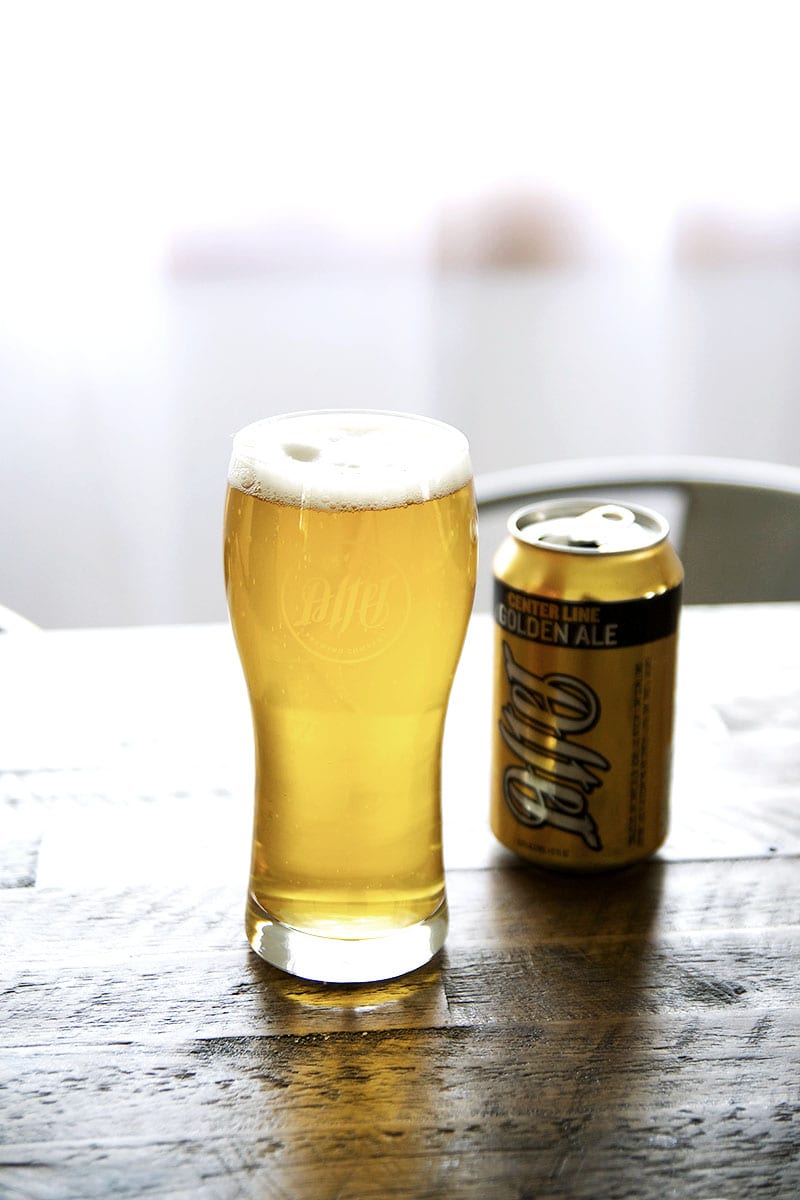 Alter Brewing Company | Center Line | Blonde Ale | 6.2% ABV
As you can plainly tell from the latest recipes appearing on the site, the newest brewery I am working with is Alter Brewing Company out of Downers Grove, Illinois. Shout out to my home town. Well, I guess I was born in Berwyn but grew up in the DG. That's besides the point though. Sorry.
I just wanted to pop in real quick and recommend this golden ale (or an American blonde ale if you want to get fancier). Center Line is a standard ale at Alter, available year round. It is lightly malted and slightly hoppy. NOT an IPA for all you bitterness haters. So many times people tell me they just want a beer that tastes like a beer. And here, I have answered your requests. If you are looking for a easy going beer beer, this is it. It has a nice balance and a great foam.
Plus, with the weather still in the 80's and 90's, you need a crushable ale that won't make you feel full. This is a great introduction to this local brewery and what they are all about.
And, something sort of cool that it took me a little while to see, if you flip their logo upside down, it still spells Alter. Cool, right?
As always, be sure to check out #BatchSesh and #AskABrewer on Instagram. Feel free to send me any questions for brewers about beers and the brewing/drinking process.
Cheers!