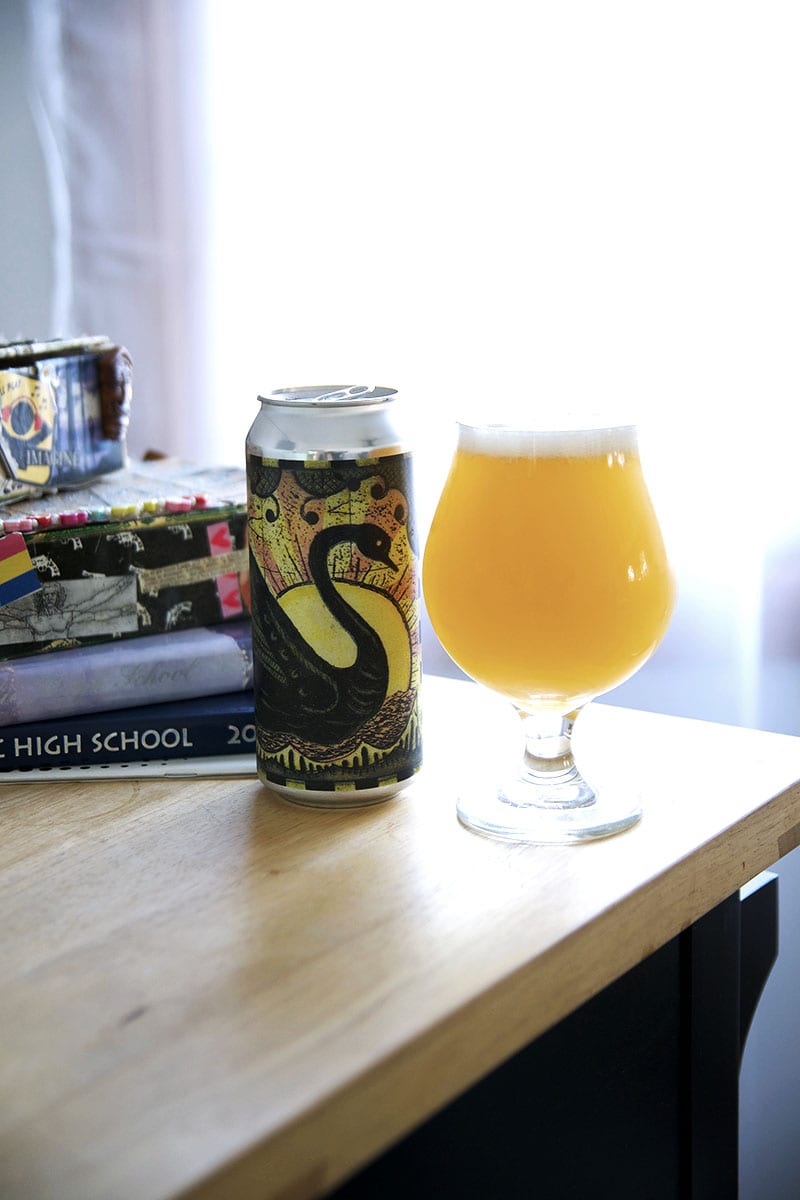 If you are an avid craft beer drinker in Chicago, you know about Forbidden Root. You may also know that this beer was released this summer and I am first getting around to talking about it now… In October. The reason for this is complicated, really. I didn't know what to write. Yeah I know, you're probably thinking, "Stef, it's just a beer. Just tell us what it tastes like and if we should buy it!"
First off, this is one of THE BEST beers I have ever tasted.
Secondly, chill out for a sec and listen to my story. The artist that made the can art, Tony Fitzpatrick, means and represents so much to me.
In high school, I wasn't the coolest. I wasn't the nerdiest. My high school existence was probably pretty comparable to a lot of other peoples. Yeah, a lot of times it sucked. A lot of times it was hard to be at a high school where kids had more money that you, cooler clothes, were more experienced in a lot of ways than you, but I feel like you can find that in any high school experience.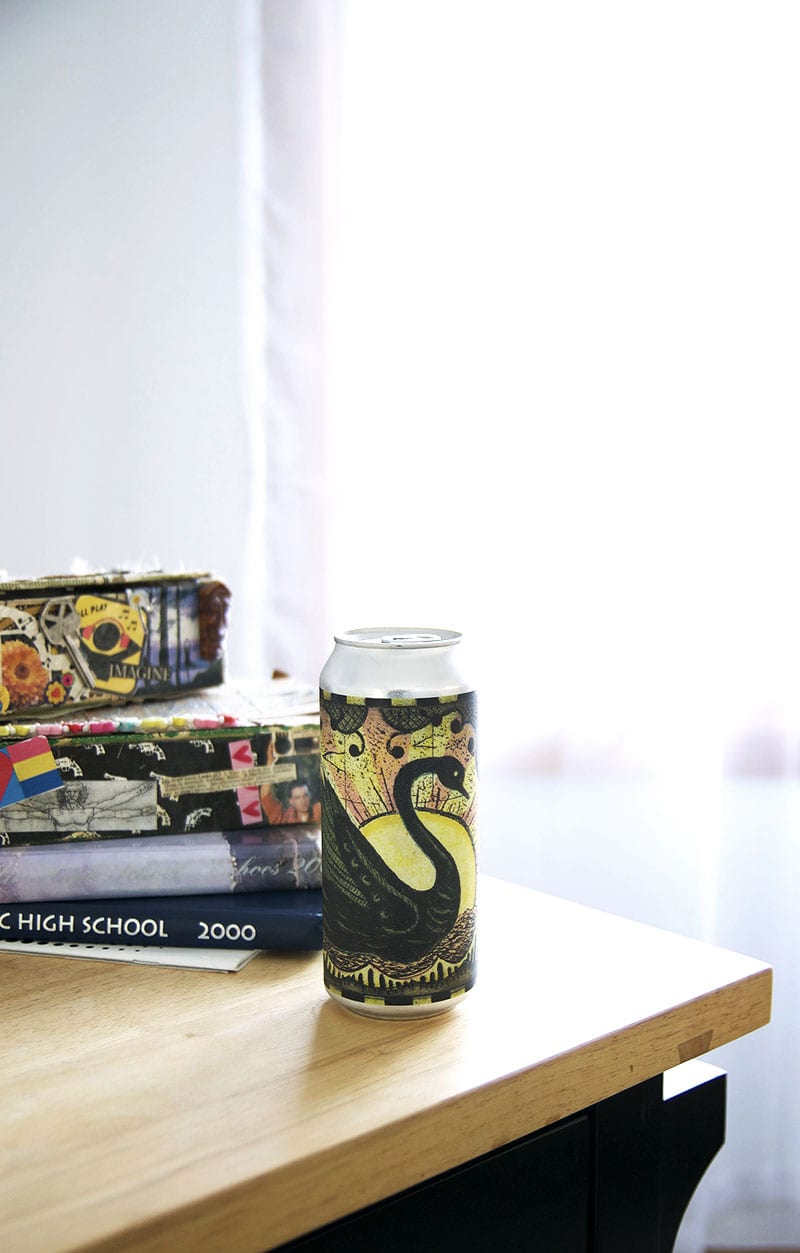 My junior year of high school, 2001, I was sort of struggling with friends and finding my place in school. I didn't want to continue with volleyball or track so that kind of blew up a part of my social scene. Luckily, a great man and one of the best teacher's ever, Mr. John Schuller, reached out to me and had me help out with set crew. Since my epic fail of a try out for the musical (standing on stage, opening my mouth to sing, and having no words come out… oh and tears, lots of tears), I kind of thought the whole drama scene was out of the question for me.
But, I went. I liked painting and drawing and mostly being in my own headspace. Schuller was an expert at finding what you were good at, even if you didn't know you were good at it yet, and assigning you that duty. Because of set crew, I started journaling and doodling more. I made a new group of friends, a little kindred cult of outcasts. I found my place.
Set crew started having little field trips. We would go watch plays in the city and other suburbs and get ideas for set layouts. We went to Gospel Brunch at The House of Blues. We went and saw Blue Man Group and then went to Superdawg. Every new experience was so special and eye opening for me as a young person trying to figure herself out. The trip that means the most to me looking back is the trip to see a local artist who happened to graduate from the same high school we were all currently attending.
Tony Fitzpatrick had a show at the Museum of Contemporary Art in Chicago. His exhibit was called Max and Gaby's Alphabet. The second we walked into the exhibit, my eyes were bombarded with colors and each etching had so many little hidden nooks and crannies my poor pubescent high school brain couldn't take it all in at once. Then Tony walked over to us. His presence was just like his art, booming. I can't even honestly remember what he said, but whatever it was, combined with the power of his art, left us all feeling like high school was not the be all, end all for us.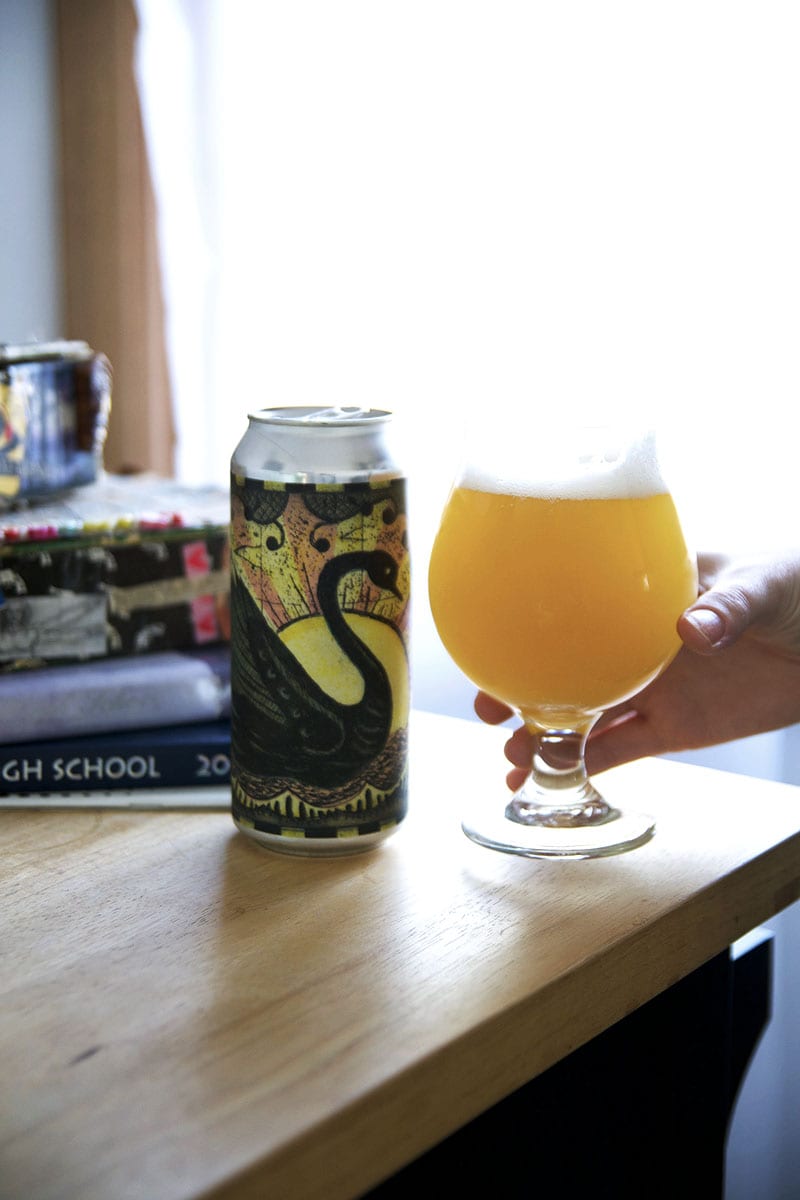 Our little ragtag group of high school misfits walked out of the museum and sat on the steps just outside the door to take a group picture. We all raised our middle fingers in the air and posed for a picture. It was a really cool experience. I started collaging and painting and drawing from the second I got home through most of college. Inspiration from that day had such a profound and lasting effect on me.
I still follow along and totally fangirl over Tony's art. There is one piece in particular, C, that just ugh, gets me. It is an etching of a cardinal. It came out a few years after my grandfather passed away. I saw it and knew if I ever came into some money or felt like getting another tattoo, this would be it! My Dziadzia (jah-jah, grandpa in Polish) meant the world to my family and he used to tell us this story about the cardinal. He would tell us when he woke up in the morning the cardinal would be yelling at him, "Frank, chodź, chodź, chodź!" Which, if you don't speak, Polish is pronounced hoch and means "Come on, or hurry!"
After he passed away, everytime I see or hear a Cardinal, I think of him and smile.
So, yeah, saying this is more than a beer might sound insane to you, but it isn't for me.
But, in case you were wondering about just the beer, it is a super juicy and dank New England style IPA. I don't know if I can pull off the word dank, but it fits. The tropical and malty flavors are deep and intense. The wonderful thing about this IPA is that, because it is so well balanced, it skips that particular bitter tang you find in most IPA's. I am looking forward to the next releases from their collaboration with Tony. There could not be a better brewery fit for his artwork than Forbidden Root.
Thanks for reading and drinking along.
Related posts: