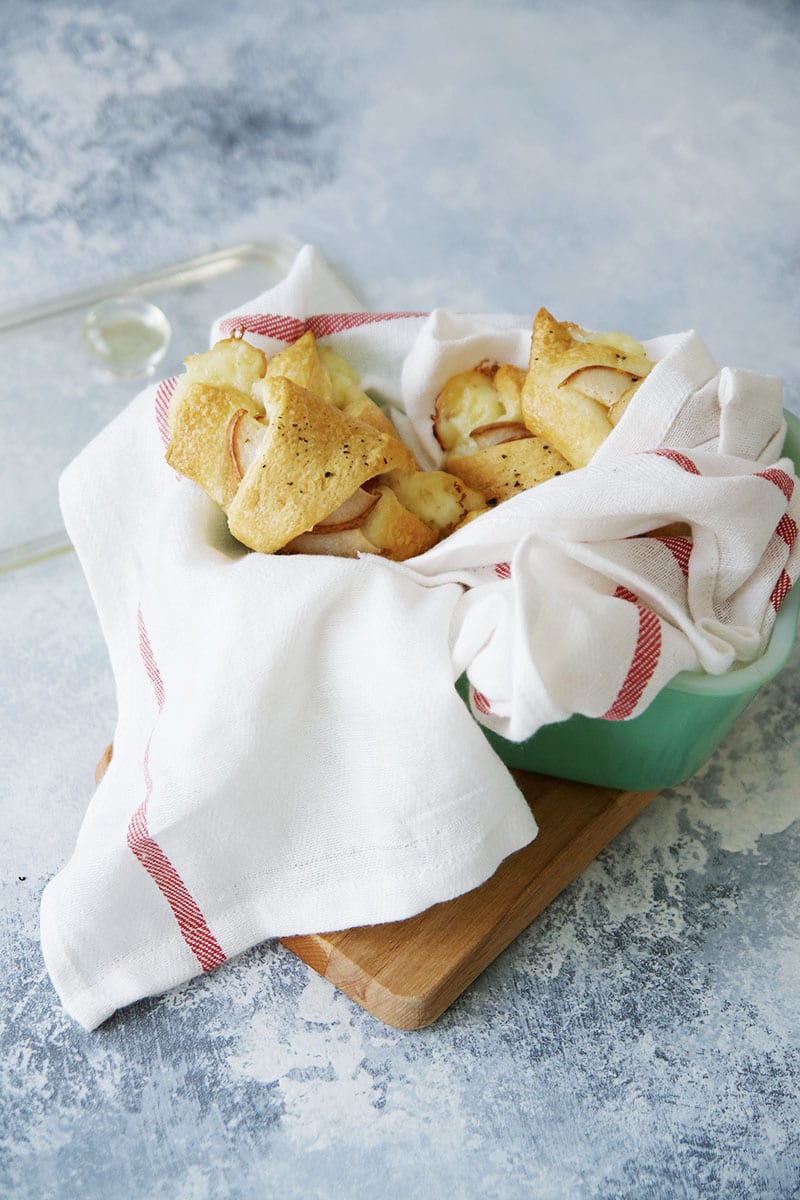 As a food blogger, it is your job to be ahead of food trends. That's why you see a lot of food bloggers out there making pumpkin recipes in the middle of summer. It is to be ahead of the curve.
This would also explain why your Pinterest feed has slowly started to shift from all things pumpkin to mashed potatoes and all things cranberry.
Is it too early to start planning Thanksgiving? I mean, we haven't even gotten through Halloween yet.
If you ask me, I would tell you it is never too early to start thinking about Christmas. Yep, I am one of those crazies. I keep my holiday love on the inside of my house though. It's bad enough I get scrutiny from my friends and family.
I don't need the added judgment of my neighbors. Plus, we have only lived here for over a year. I am not ready to fly my freak flag over the house yet.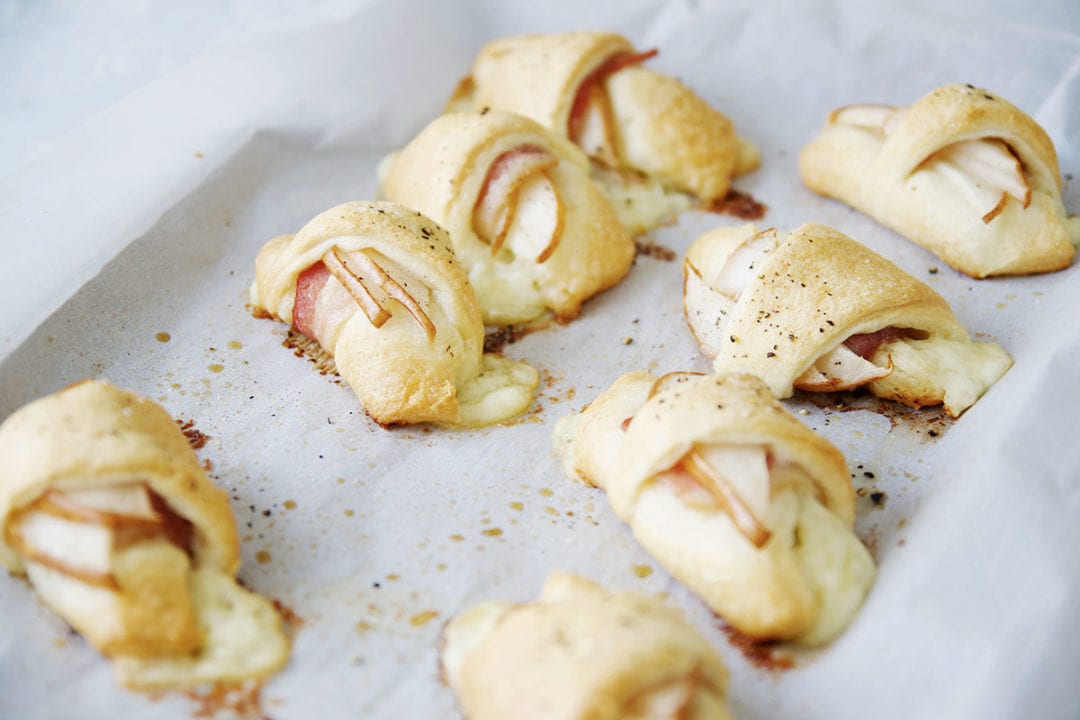 Save that for maybe next year. A solid two years of sanity should make lay some good groundwork.
There is already Christmas stuff in the stores! Can you believe that? I pass all the cute things in Home Goods and a little voice inside my head sings softly and sweetly to me:
"Buy it nooooowwwww Stefanie… Come November it will be gone… You'll regret passing up this clever seasonal sign with red glitter letters…"
I am proud to say I passed the entire holiday aisle and didn't buy a single thing. 1 for me and 120,467,008 for Target/Home Goods. A victory is a victory!
In my shopping, I also passed up all the fall and halloween things. Every decoration I have for this time of year is out. I am just counting down the days until I can take it down and pack it back up. Basically I am fast forwarding to Thanksgiving–ya know, mainly out of solidarity with my food blogger folk, but also to prevent what happened to me last year!
I can't even tell you what the recipe was or where in my computer the pictures skirted off to. But I made a Thanksgiving recipe in maybe September. And when it came around to November, the time I had planned to post it, poof! Gone!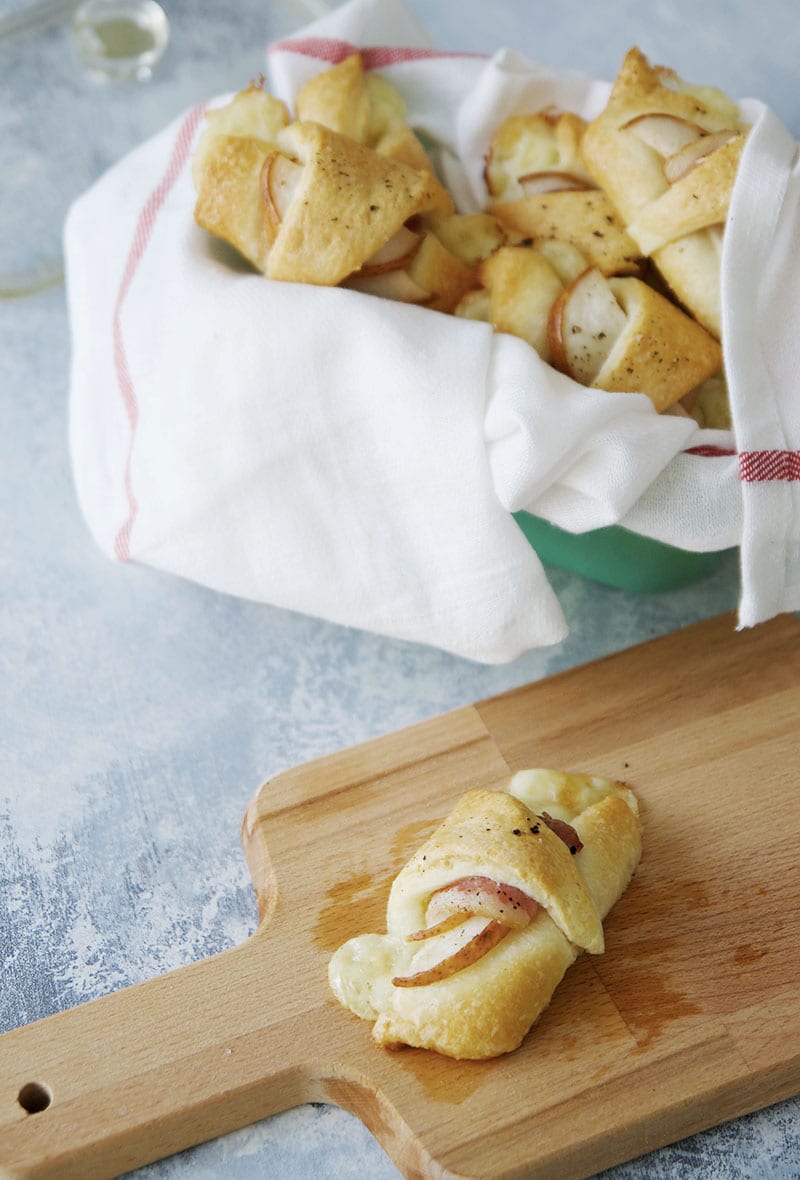 All that cooking and photographing for nothing. I only have myself to blame.
That brings us to today. Bacon, brie, and pear stuffed crescent rolls. I ate them for breakfast for three days in a row because, well, it's not the time of year when families all gather and feast.
Lucky for me and you, they are easy enough to recreate.
Pin it now or book mark and add it to your Thanksgiving menu. #MomBrain: it's a real thing people!
Related posts: