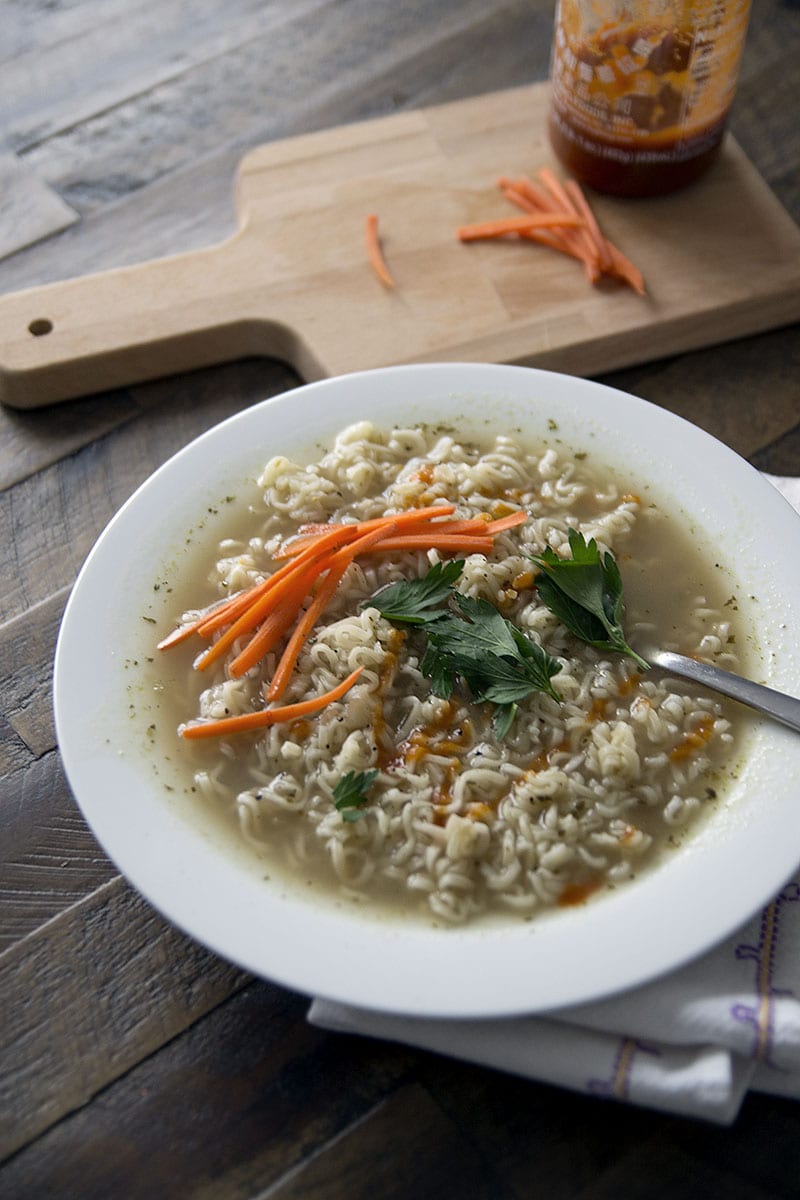 I know that January can be a big month to reboot your eating habits in hopes of eating a little healthier. Lemme tell you, I was this close to trying Whole 30…but, um, carbs.
I am not ready for that quite yet.
In our house we are putting our finances on a diet. Cutting way back.
During the holidays spending and dining out got a little out of control. We initially thought to call this no spend January, but that's not realistic. So, we decided to stick to a daily budget. That allows some spending and roll-over from day to day.
We are also looking to our heavily stocked pantry and freezer for weeknight inspiration.
And by we, I definitely mean just me.  Mike is merely there in the background asking why there have to be so many beans in every meal.
Oh, also, I have a husband that wants a soup and something—sandwich, wrap, salad…whatever. However, when I make ramen, he never asks for a sandwich because it is filling enough.
Ya know, for a man?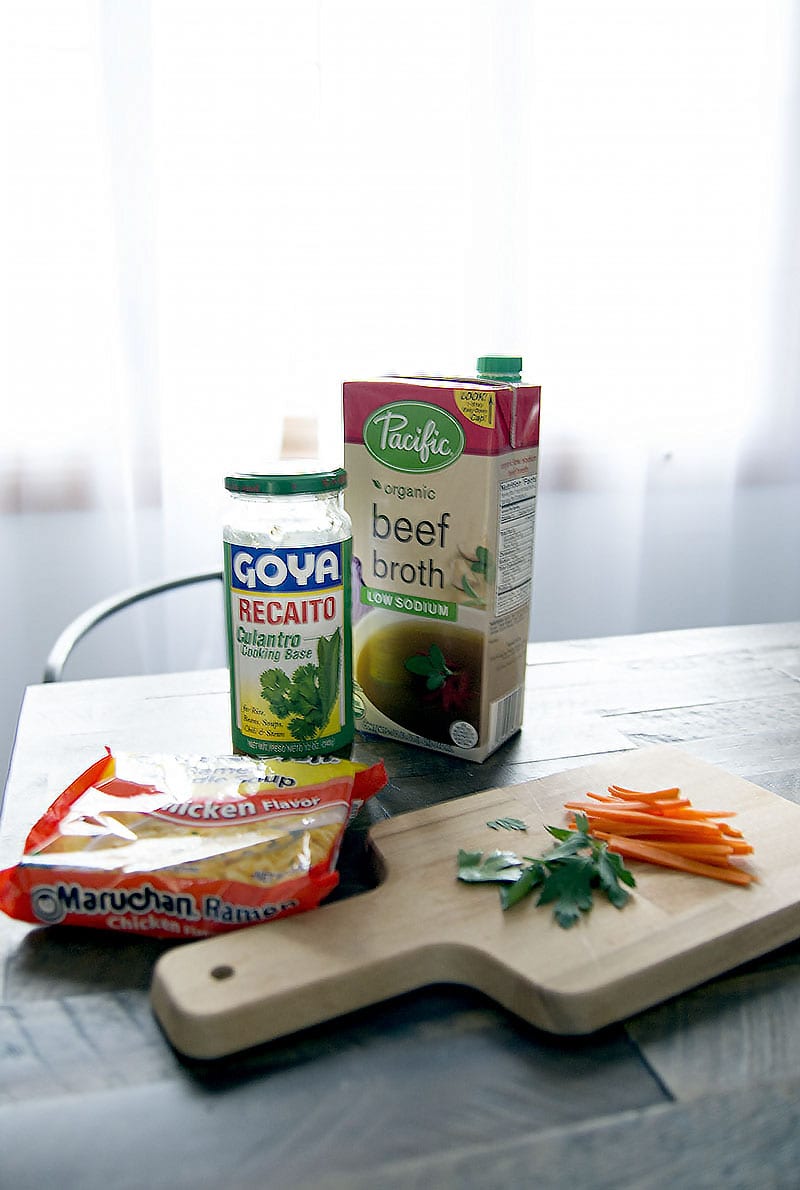 That leads me to this recipe.
Sometimes, those days before payday, pickings are slim. Fresh produce is all used up or sadly wilting away, forgotten on the bottom shelf. These are the days I retreat to my college style of eating.
I swear for years I lived off of canned chili, ramen, and Uncle Ben's microwaveable rice bowls. Throw in a random Subway lunch and a late night pizza or two and that was my college sustenance in a nutshell.
I know ramen is not the healthiest, but hear me out. I skip the seasoning package, use low sodium stock, and add in a lot of carrots and celery and whatever green things I do have on hand.
If you wanna take this a step further, add in a soft boiled egg, bacon, or chick peas.
For me, all that extra cooking is usually a step too far. I want to keep this cheap and easy.
I hope this helps you out of a cooking rut next time you run out of groceries and have a few more days until payday.
Related posts: