Slow cooker leek and potato soup is a classic during the wintertime. This soup has so much flavor from so few ingredients. The best part is the hands off cooking process thanks to the slow cooker!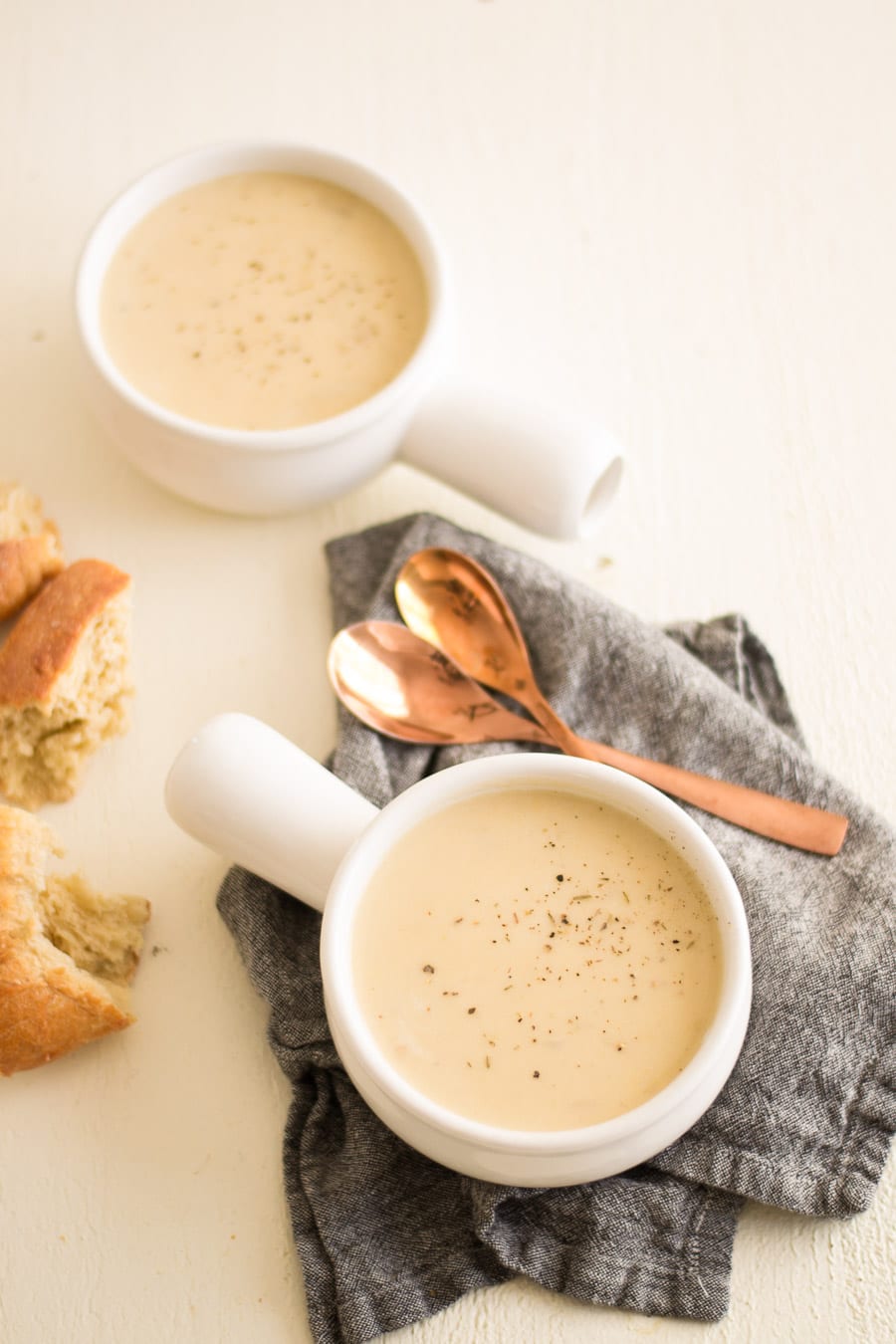 Sorry about the rant of rage from the last time we spoke. I know that, given the current state of affairs, I have nothing to complain about and honestly have more to be thankful for this year.
Plus, my parents told me that if I write complaining posts, they skip right over them and don't read. Mike also told me that if I try to explain away something using the phrase "mercury is in retrograde," he will divorce me.
Well, maybe not divorce, but he was pretty serious.
Deep breath. You want light and airy, you got it. Gotta keep the audience happy. I mean, what else would you expect from a website entitled Sarcastic Cooking, Mom?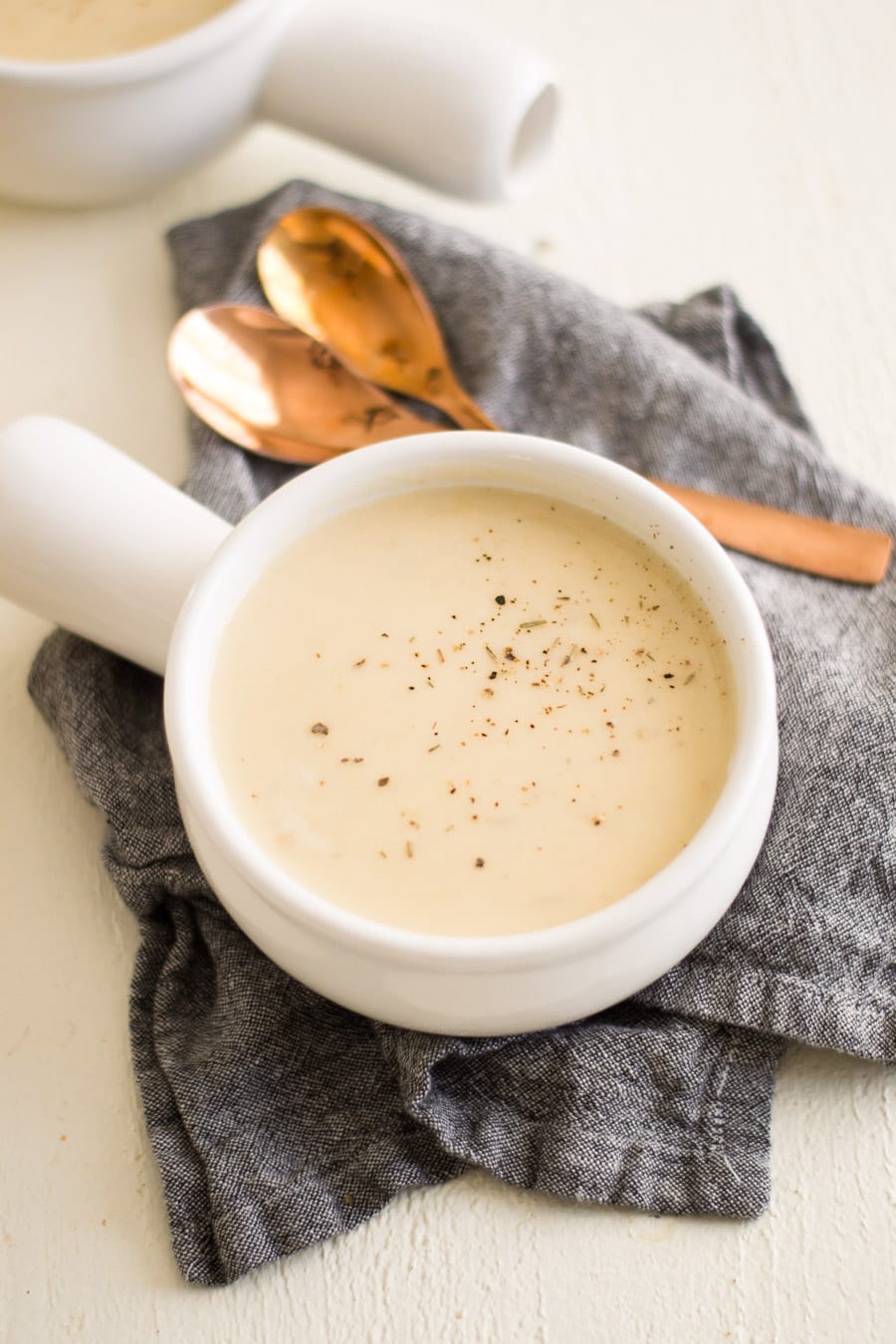 The first time I had potato and leek soup was at an Irish pub in college. The bar was new and arrived just in time for my 21st birthday. I can remember fondly drinking big glasses of hard cider and having leek and potato soup for dinner.
That was it. I would go out for a night on the town with a belly full of soup as a base. Not too smart. I was 21; what did I know?
I was smart enough to know that soup was dang good, though. I was shocked I didn't have a recipe close to it on my site already. That happened to me last year when I wanted to make mushroom barley soup.
After asking you guys on Instagram what sort of recipes you wanted to see for winter this year, a lot of people said easy slow cooker recipes. You asked, I answered.
Slow cooker leek and potato could not be easier. All it takes is a little bit of chopping and then the soup gets going in the slow cooker. Easy enough.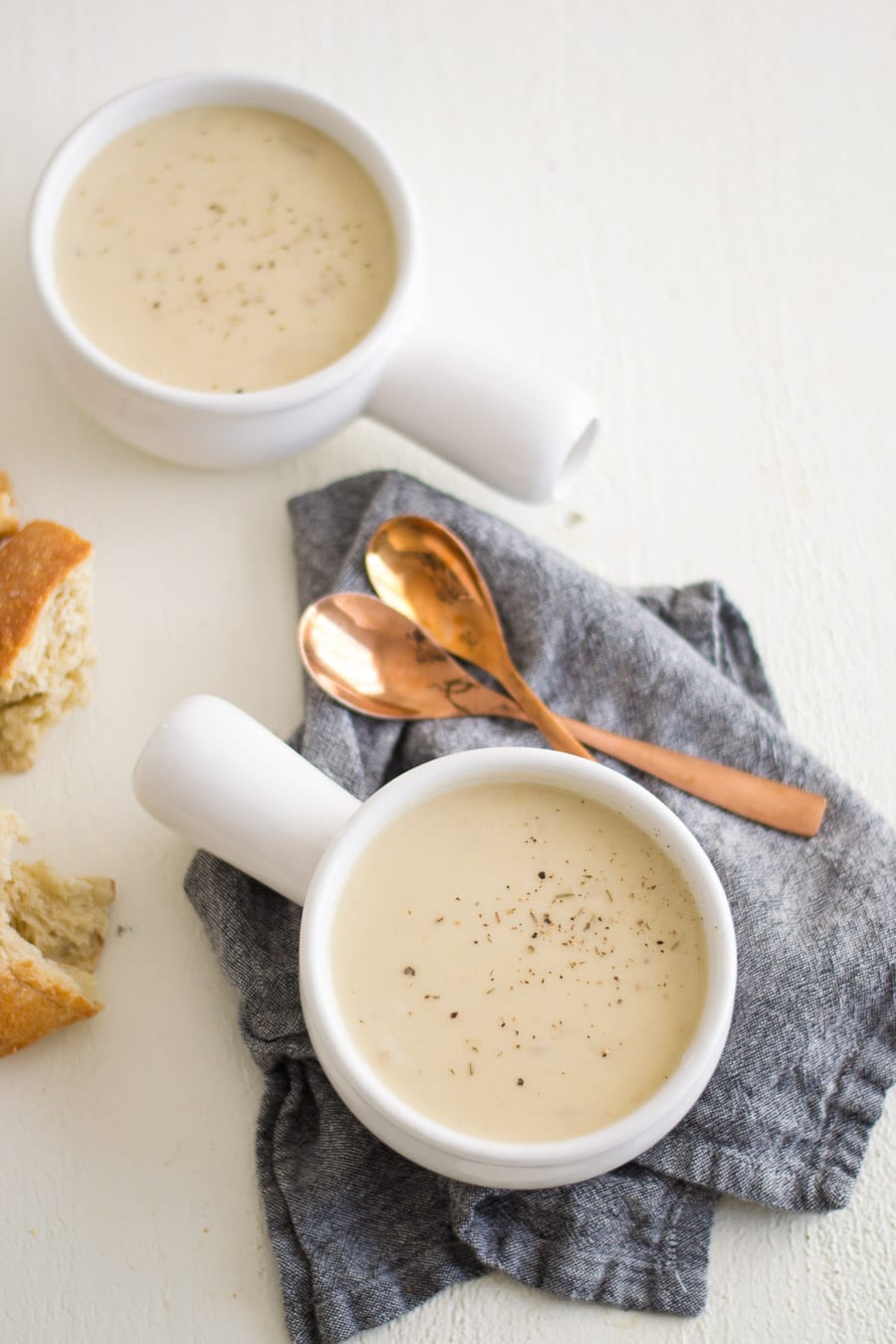 After I eat bowls of this soup, all I am doing is cuddling up on the couch. The days of soup eating and drinking all night are looooong gone.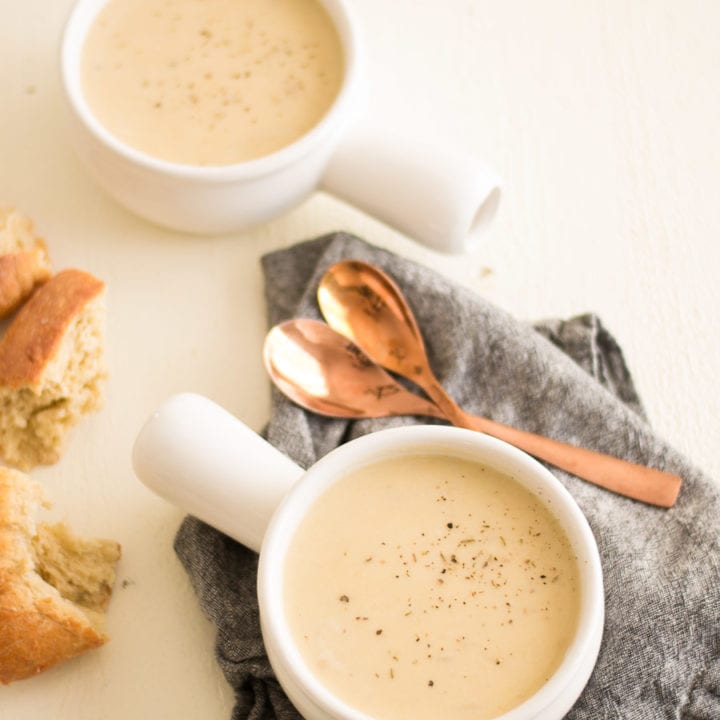 Slow Cooker Leek and Potato Soup
Total Time:
8 hours
5 minutes
Creamy and super easy soup studded with leeks and potatoes made in the slow cooker.
Ingredients
2 leeks, trimmed and washed
4 russet potatoes, peeled and diced
6 cups vegetable or chicken stock
2 bay leaves
salt and pepper, to taste
1 cup heavy cream
Instructions
Slice the leeks length wise. Run under water one more time to be sure all sand and grit have been washed away. Chop the leeks into small half circle slices. Add them to the slow cooker.
Add diced potatoes, stock, salt, pepper and bay leaves to the slow cooker. Stir to combine.
Cover with lid and set the slow cooker to low for 8 hours or high for 4 hours.
When the time is up, remove the bay leaves and give the soup a stir. Adjust salt and pepper to taste. Stir in the heavy cream.
Use an immersion blender to puree the soup. I like to leave the soup with little bits of potatoes and leeks still visible, not totally pureed.