Chocolate sugar cookies are chewy, sweet, over-sized, and easy to make. They are the perfect cookie for a dessert or to give out as a gift.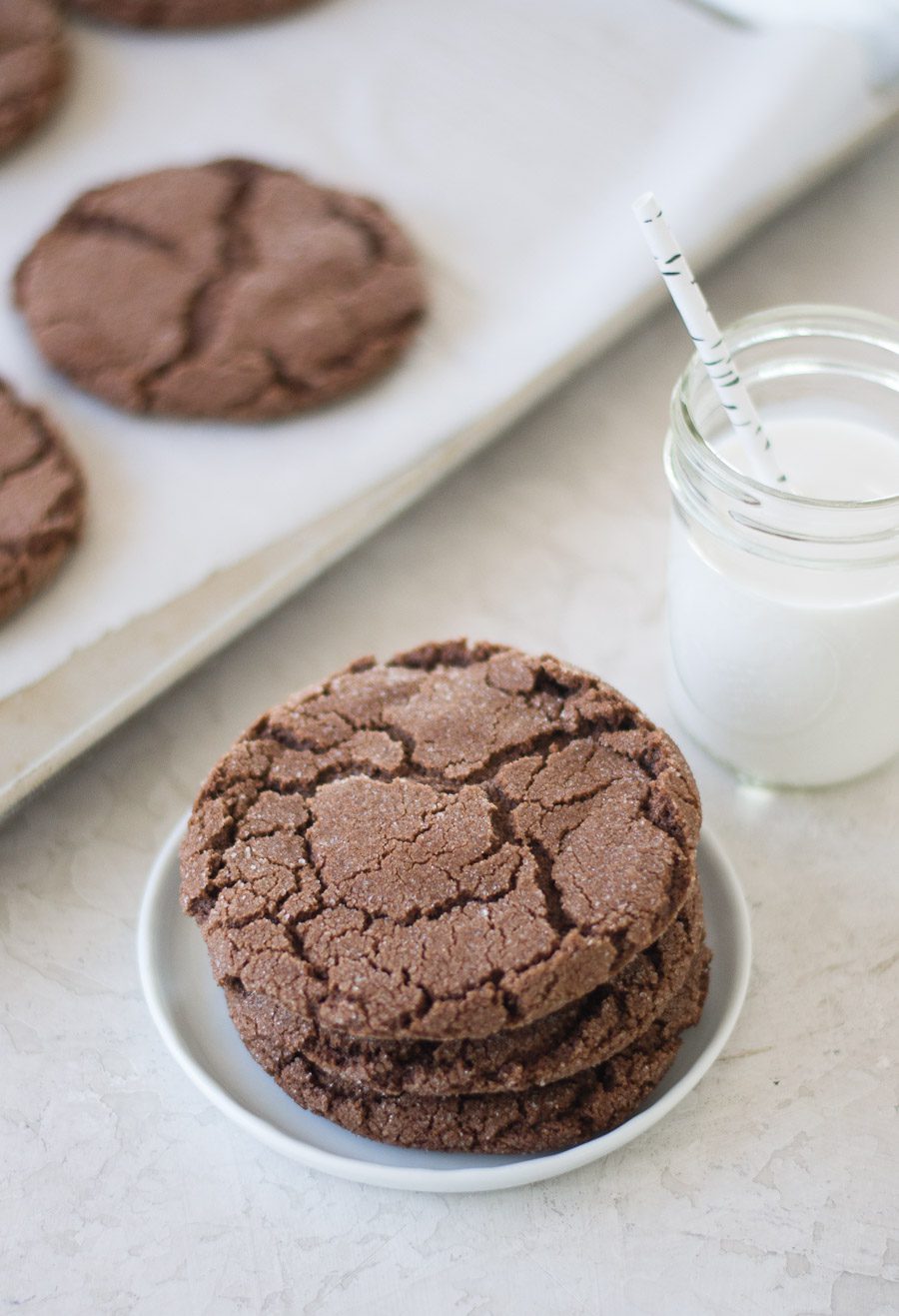 Only 11 days until Christmas!
Are you feeling the crunch? The anxiety?
Good, me neither. Ha!
Santa presents and family presents are good to go.
It's always the last minute neighbor gifts or hostess gifts that get to me.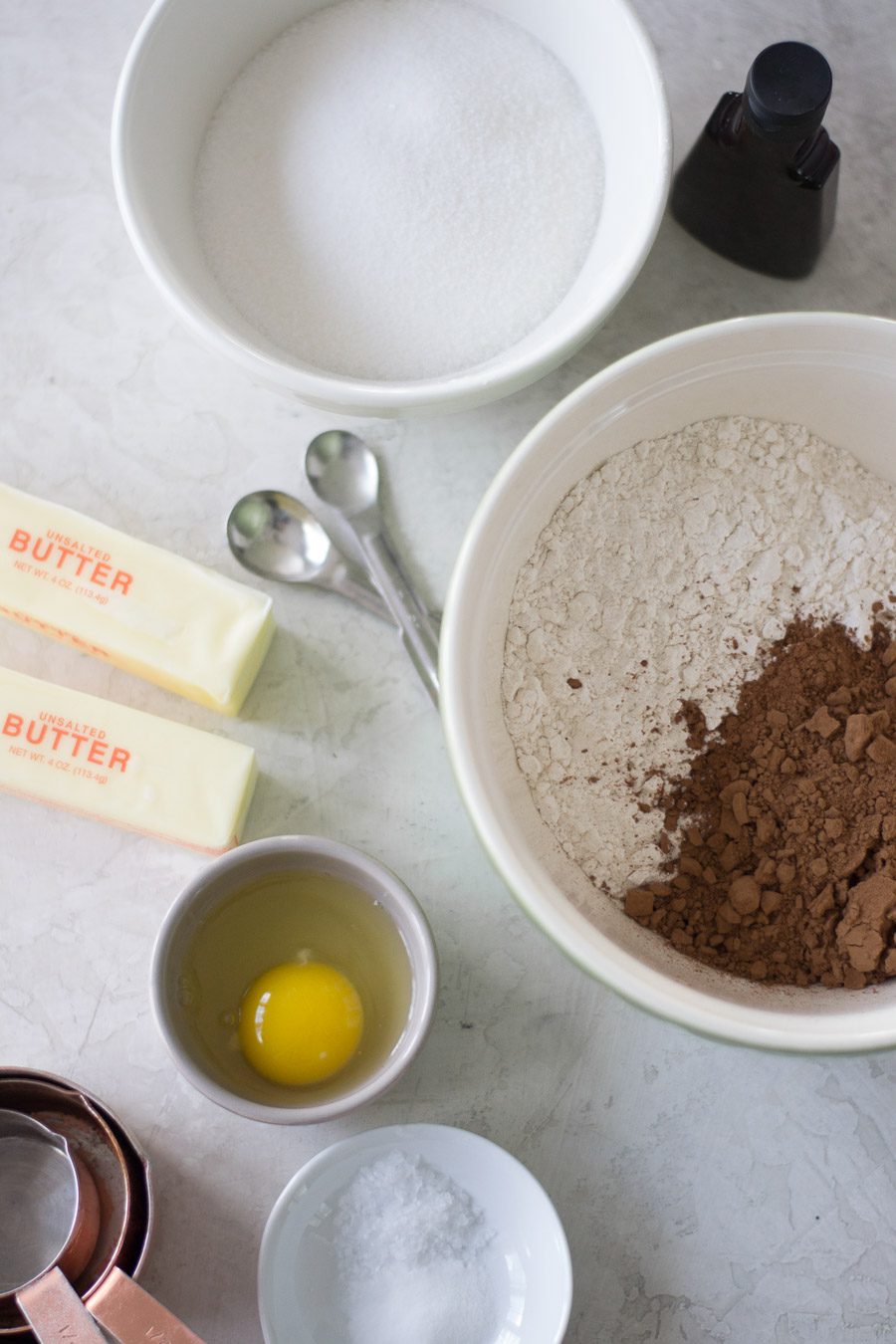 Mike also always has this habit ofd coming to me the weekend before Christmas break and saying he needs something for so and so at school.
This year I tried to prepare better.
I baked up a big batch of these chocolate sugar cookies.
They are huge, like the size of your hand.
They are made with lots of butter, sugar, cocoa powder, and then rolled in more sugar before baking.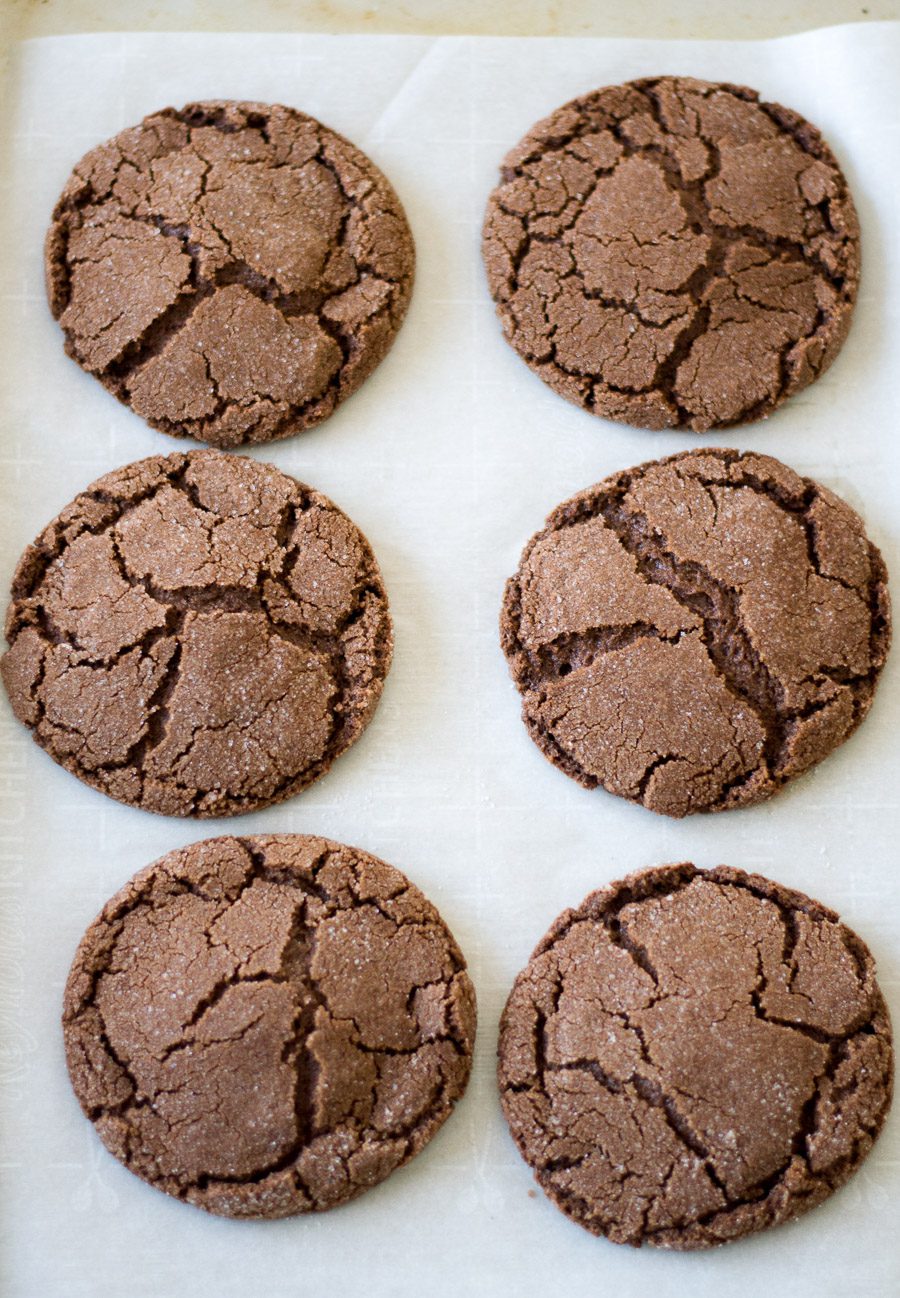 It is a pretty simple recipe:
all-purpose flour
cocoa powder
baking soda
salt
unsalted butter
sugar
egg
vanilla extract
It is a pretty basic cookie recipe. No need to chill the dough or anything.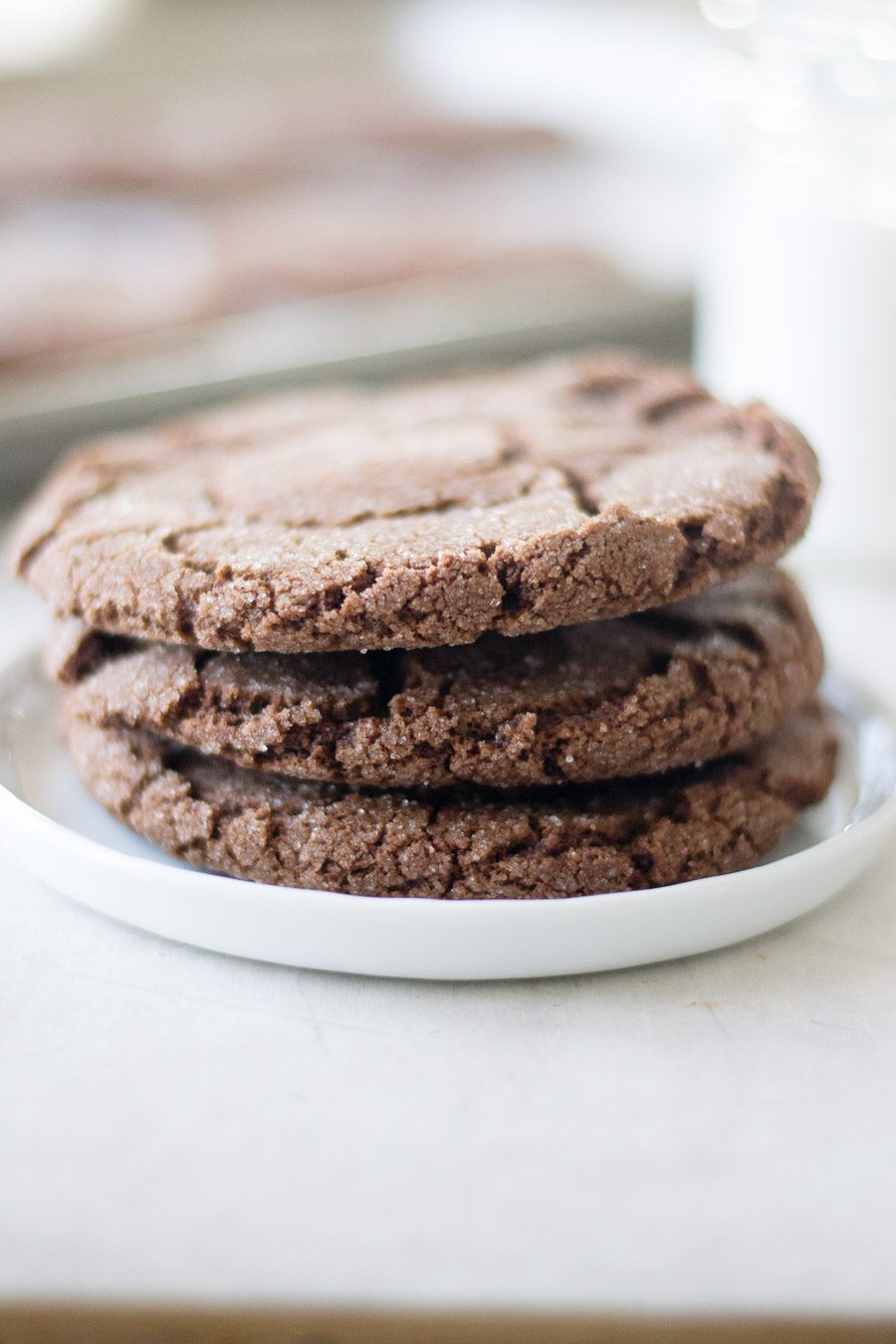 I love a pretty looking, crackled chocolate cookie for Christmas.
Normally, I make chocolate crinkle sprinkle cookies or classic crinkle cookies.
They are a staple in every cookie box I hand out.
This year though, they are being replaced with these mega chewy and mega sized chocolate sugar cookies.
I do like a classic sugar cookie.
The decorating part of the cookies is not my specialty.
I also do not have the patience to let the kids do the decorating.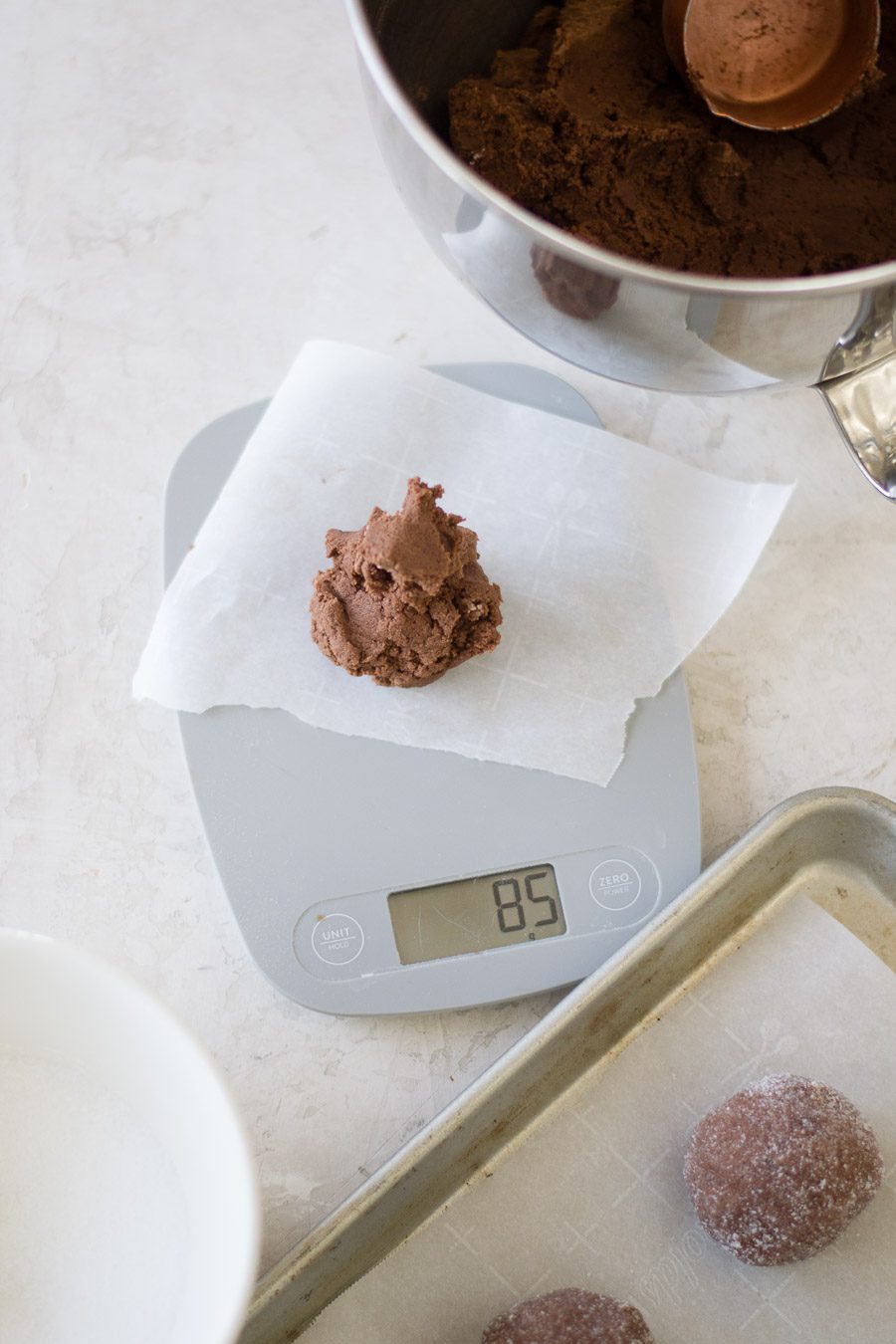 These are easy to bake with little bakers.
Have them mix the dough and then roll the 1/3 cup sized dough balls in sugar.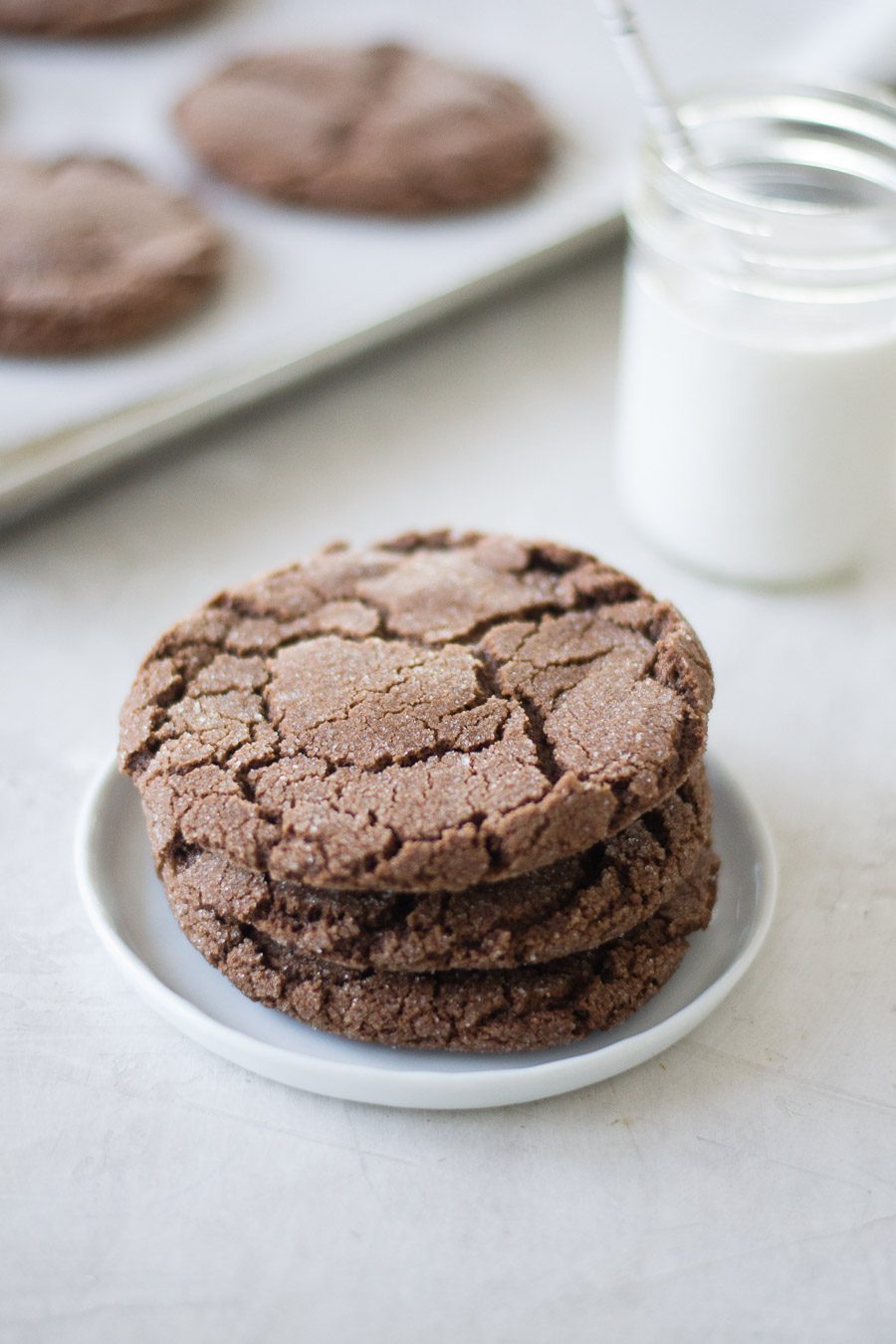 Dare I say, these would even be great cookies to leave out for a certain man in red.
If that's your sort of thing.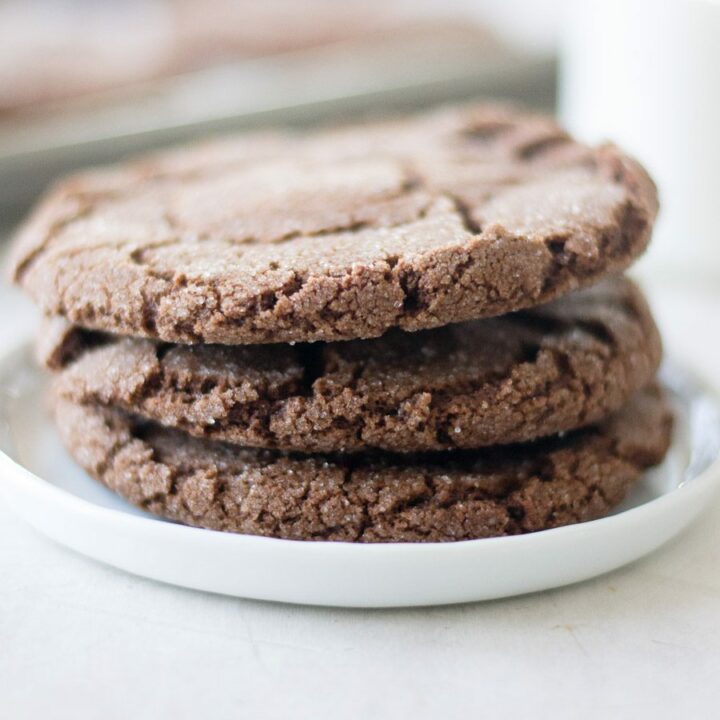 Chocolate Sugar Cookies
Yield: Makes 11 - 12 Cookies

Prep Time: 10 minutes

Cook Time: 14 minutes

Total Time: 24 minutes

Giant, chewy chocolate sugar cookies are an easy recipe to follow and a special cookie to eat or give as a gift.
Ingredients
1 3/4 cups all-purpose flour
1/2 cup cocoa powder
3/4 tsp baking soda
1/2 tsp salt
1 cup unsalted butter, at room temperature
1 3/4 cups sugar, plus 1 cup for rolling
1 large egg
1 tsp pure vanilla extract
Instructions
Preheat the oven to 350 degrees F. Line two large baking sheets with silpat or parchment.
In a medium bowl, whisk together the flour, cocoa powder, baking soda, and salt.
In a large mixing bowl with a hand mixer or in the bowl of a stand mixer fitted with the paddle attachment, beat the butter until smooth and creamy. Add the 1 3/4 cup sugar and beat on medium until fluffy, 2-3 minutes.
Add the egg and vanilla to the butter/sugar mixture. Beat on medium until combined.
Add the flour mixture and beat on low until combined and no more flour is visible.
Form the dough into 3 ounce (85g or a scant 1/3 cup) balls. Add the cup of sugar to a small bowl. Roll the dough balls in the sugar and then add them to a prepared baking sheet. No more than 6 cookies per sheet.
Bake the cookies for 11-14 minutes until flat, spread, and cracked along the top.
Remove from oven, let cool 1 minute on the sheet, and then transfer to a wire rack to completely cool.
Recommended Products
As an Amazon Associate and member of other affiliate programs, I earn from qualifying purchases.

Recipe from The Vanilla Bean Baking Book by Sarah Kieffer.