Those of you that know me, or have been reading the blog for more than a year, know that I absolutely hate Halloween. I won't go into the long, dramatic, and grievous atrocities this holiday has done to me, but you can find them documented here, here, and here (just in case you are in for a good read or an even better laugh at my expense).
Despite my hatred for the scary holiday at the end of this month, I am all wrapped up in love with the season of fall. The leaves are changing, the air is crisp, and my hair hasn't started to do the winter frizzy thing it always does yet. It is just perfect.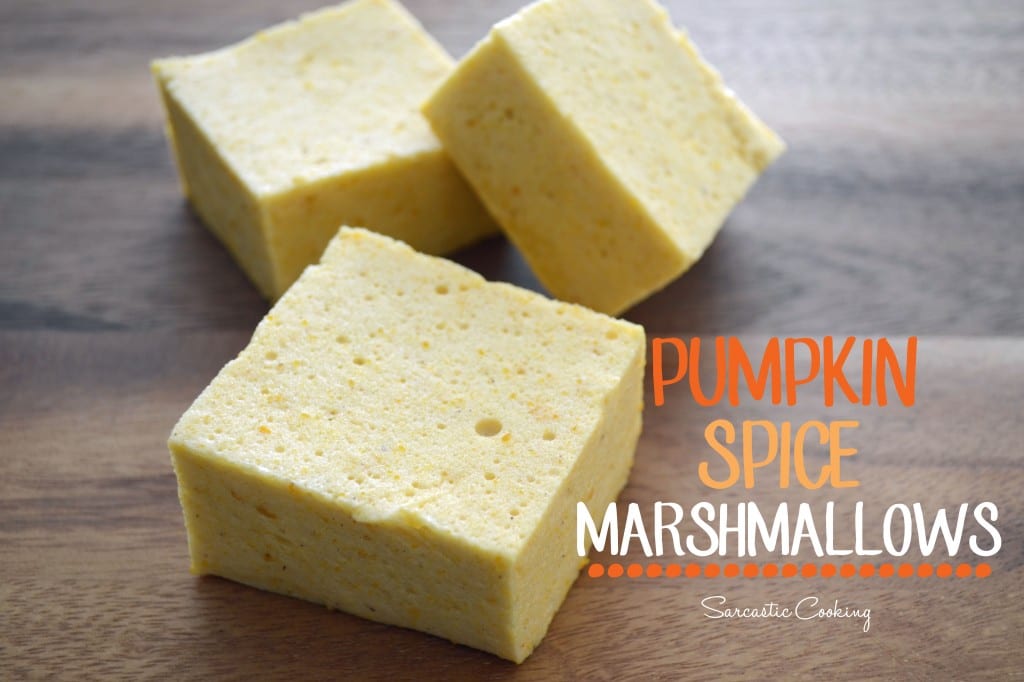 One way I wish I could embrace this season is with one of those blasted pumpkin spice lattes from Starbucks. As a pregnant lady, you are supposed to limit caffeine intake. Why? I have no idea. Maybe so your baby doesn't bounce around your uterus like a ping pong ball or be born a crazy jittery mess. I don't know. I just follow what the baby books say.
I did try and drink a pumpkin spice latte at the end of September. I only ordered a grande and I had it iced. This was the first time I had even attempted to try any coffee in seven months. I took my time and let the ice melt a little bit before I took my first sip.
I kid you not, after three or four big sips, I felt like my heart was going to beat out of my chest! I also broke out in a sweat and started buzzing around the kitchen. I felt like when I was on the phone with my friend even an hour later, my mouth could not keep up with the words that were coming out of it.
So, after starting to feel lightheaded, I wisely put the remaining half of the PSL in the fridge and thought maybe it is better for all of us if Mike finishes that for me.
Since I cannot enjoy that caffeine laden concoction, I figured why not add those wonderful pumpkin spice flavors to S'Mores. Homemade marshmallows with a can of pumpkin puree, maple syrup, cinnamon, and nutmeg in them are light and fluffy and are the perfect addition to any late night fall campfire.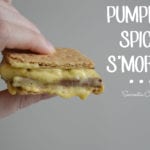 Pumpkin Spice Marshmallow S'Mores
Total Time
12
hours
10
minutes
Ingredients
For the Marshmallows:

1

Cup

Powdered Sugar

1

Cup

Cold Water

3, ¼

Ounce

Envelopes Unflavored Gelatin

2

Cups

Granulated Sugar

2/3

Cup

Light Corn Syrup

¼

Teaspoon

Salt

1

Teaspoon

Vanilla Extract

1, 15-

ounce

Can Pumpkin Puree

2

Tablespoons

Maple Syrup

¼

Teaspoon

Ground Nutmeg

½

Teaspoon

Ground Cinnamon

For the S'Mores:

Chocolate Bars

Graham Crackers

Pumpkin Spice Marshmallows
Instructions
Grease an 8-inch square pan and shake powdered sugar through the pan, coating generously.

Pour ½ cup of cold water into the bowl of an electric stand mixer fitted with a whisk attachment. Pour the gelatin over the cold water and let it sit while you get the other ingredients together.

In a saucepan over medium heat, add remaining ½ cup water, granulated sugar, corn syrup, and salt. Mix until sugar dissolves. Heat mixture until it reaches 240 degrees. Do not stir the mixture after the sugar dissolves.

Turn the mixture on low speed. Carefully drizzle the hot sugar mixture into the gelatin in a steady stream. Try not to pour the hot sugar mixture into the whisk attachment. Once the sugar is incorporated, gradually increase the speed to high and whip mixture until white and thick, about twelve minutes.

Stop the mixer and then add in the vanilla extract, pumpkin puree, maple syrup, nutmeg, and cinnamon. Whisk on high for three more minutes.

Scrape the marshmallow mixture into the prepared pan using a slightly wet spatula. Smooth the top. Let sit uncovered and refrigerated overnight.

The next day, use a wet knife to cut the marshmallows into 12-16 large squares.

Use the marshmallows to flavor a coffee or toasted in between two graham crackers and a pieces of chocolate.
Recipe Notes
Recipe for marshmallows adapted from this recipe.