You guys!!! I have an announcement. Once again, no, I am not pregnant.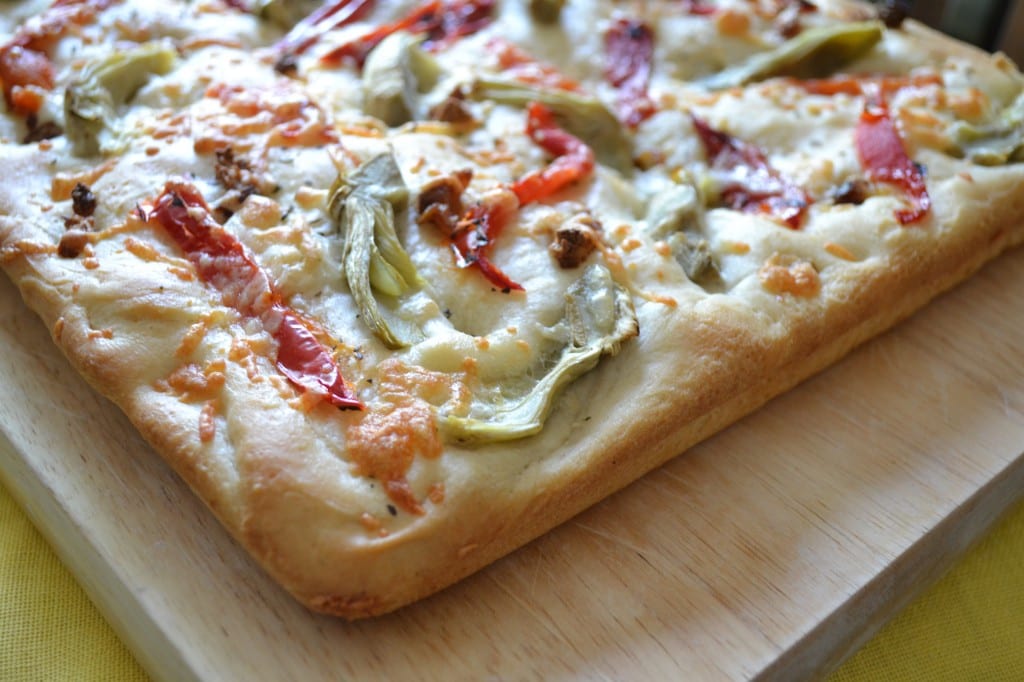 I conquered my fear of bread baking! Well, either that or the alternate climate zone that used to affect my dough rising has shifted and my house is no longer in the anti-fungi zone. (Bill Nye the Science Guy fact of the day: Yeast is a fungus).
Something zen-like came over me when I was kneading the dough. It was like my hands knew what to do. It just became instinctual. Guess all this baking I have been doing is paying off!
I will tell you that if I can do it, so can you. Just practice a little patience and you too can have the smell of fresh baked bread infiltrate your house too!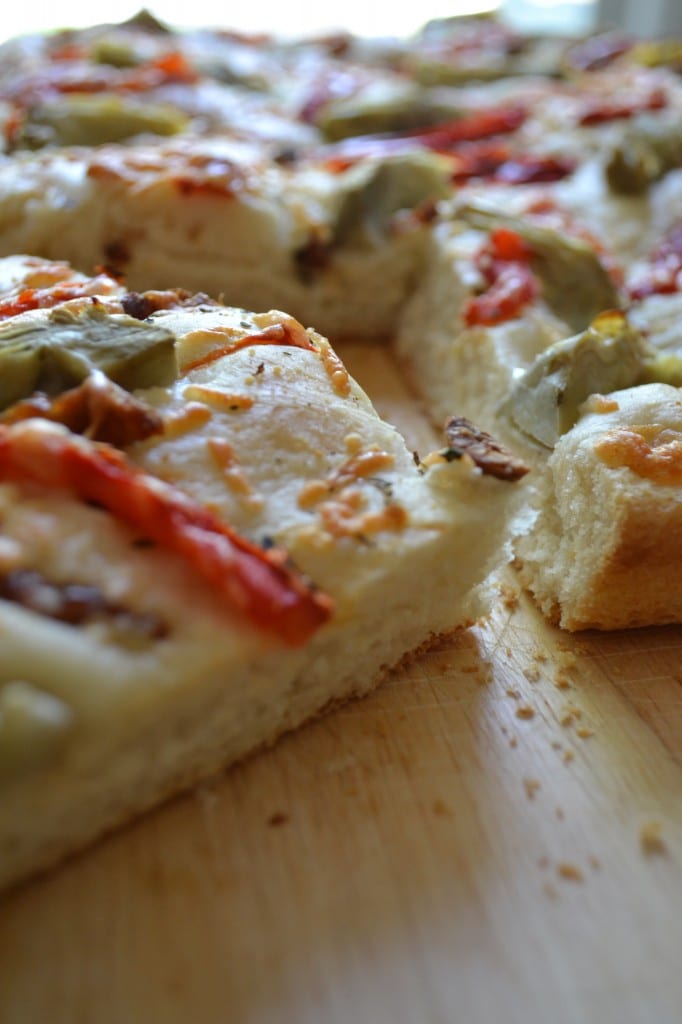 So what's next now that I have conquered this major obstacle in my life? I can bake my own bread any time I want. Which is great because bread; not sweets, not salty snacks, is my go to comfort food.
If I am nervous or worried, I could seriously sit down and nosh on an entire baguette. Mmmm bread.
Ingredients
 1 package dry yeast
 1 cup warm water (100 to 110 degrees F)
 1 teaspoon honey
 2 ½ cups all-purpose flour, plus more for flouring the board
 1 ½ teaspoon fine sea salt, divided
 ¼ cup plus 2 tablespoons olive oil, divided
 1 ½ (3 halves) roasted red peppers, cut into thin strips
 1/3 cup canned artichoke hearts, drained, rinsed, and halved
 ½ teaspoon dried oregano
 1/4 cup (packed) finely grated Parmesan cheese
In a medium mixing bowl, stir together yeast, warm water, and honey. Make sure the water is not over 110 degrees! That is what I always used to mess up. Let the mixture rest until yeast blooms. You will know the yeast has bloomed because bubbles will form and the yeast will become puffier. This should take about ten minutes. Stir in flour, 1/4 cup olive oil and 1 teaspoon sea salt.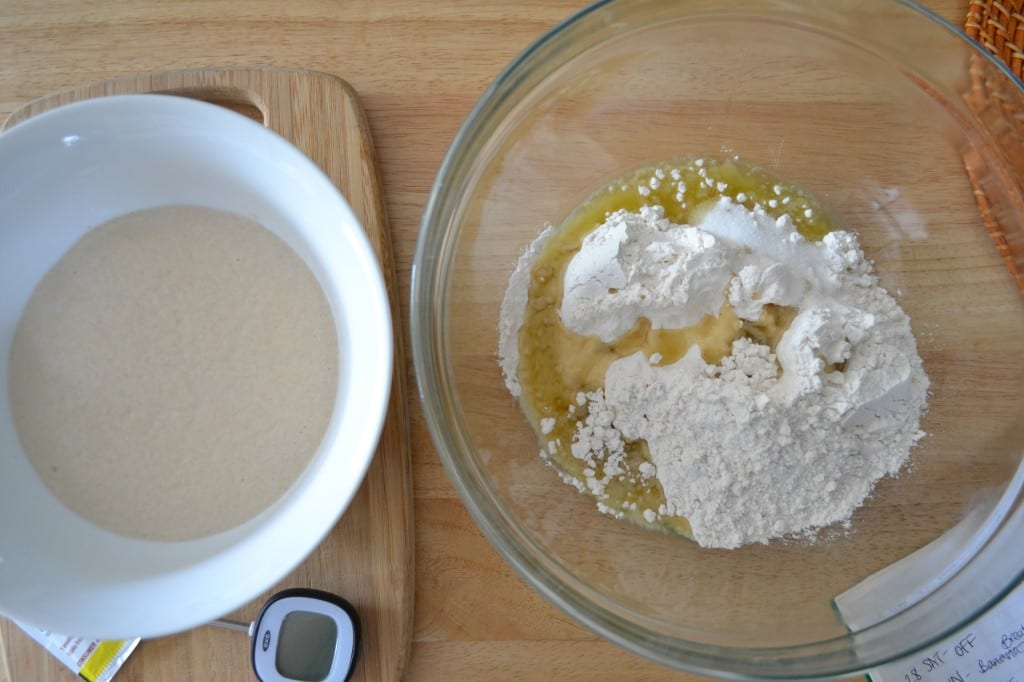 Turn the dough out onto a floured surface. Knead the dough, using the heel of your hand for about five minutes. The dough will become smooth and less sticky. Lightly coat the inside of a large mixing bowl. Place the dough inside and cover with a dish towel. Place the covered bowl in a warm area and let rest for an hour.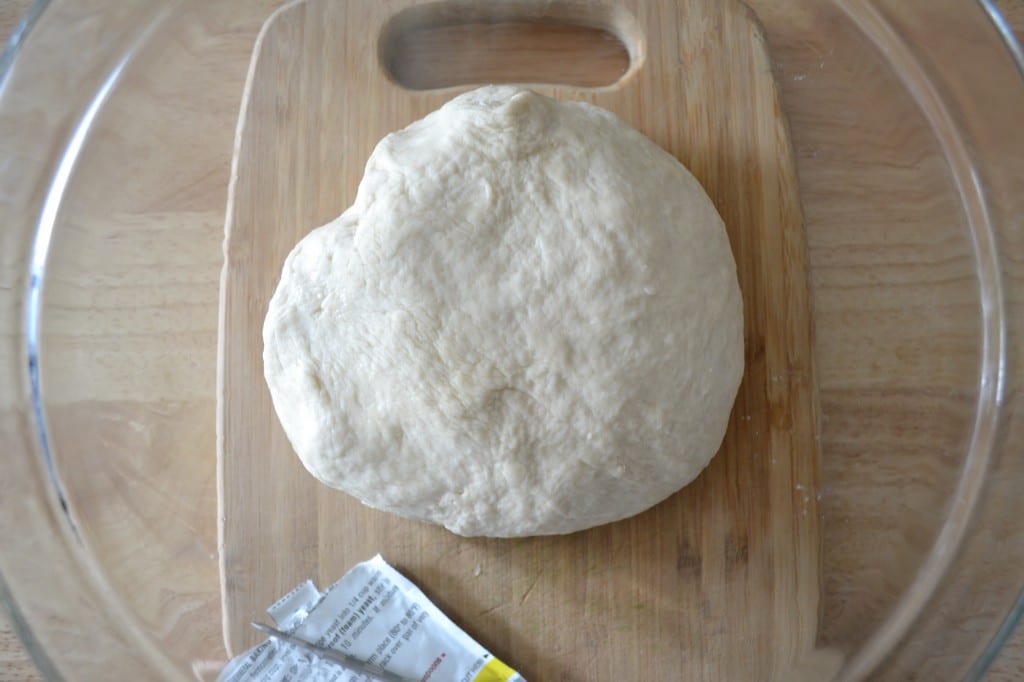 Preheat oven to 450 degrees F.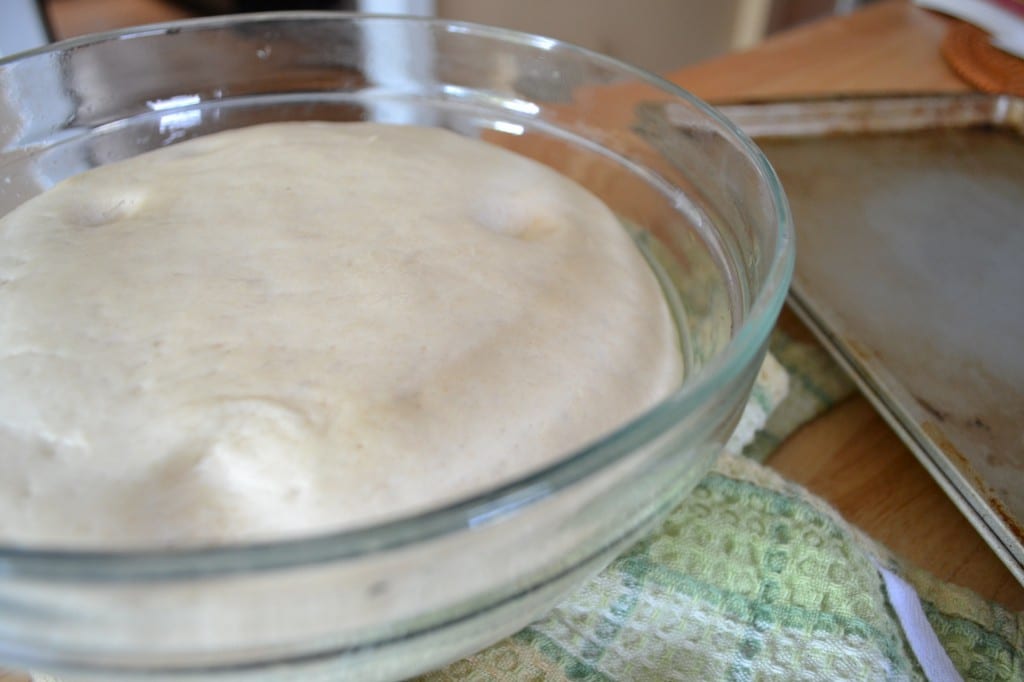 Lightly oil a 9″ x 13″ baking sheet. Press the dough into the 9- by 13-inch baking sheet. Poke holes all over the dough with your finger. Drizzle the dough with the olive oil. Let rest for 20 minutes. It should puff back up again. My house was a bit drafty, so I covered the dough with the dish towel again.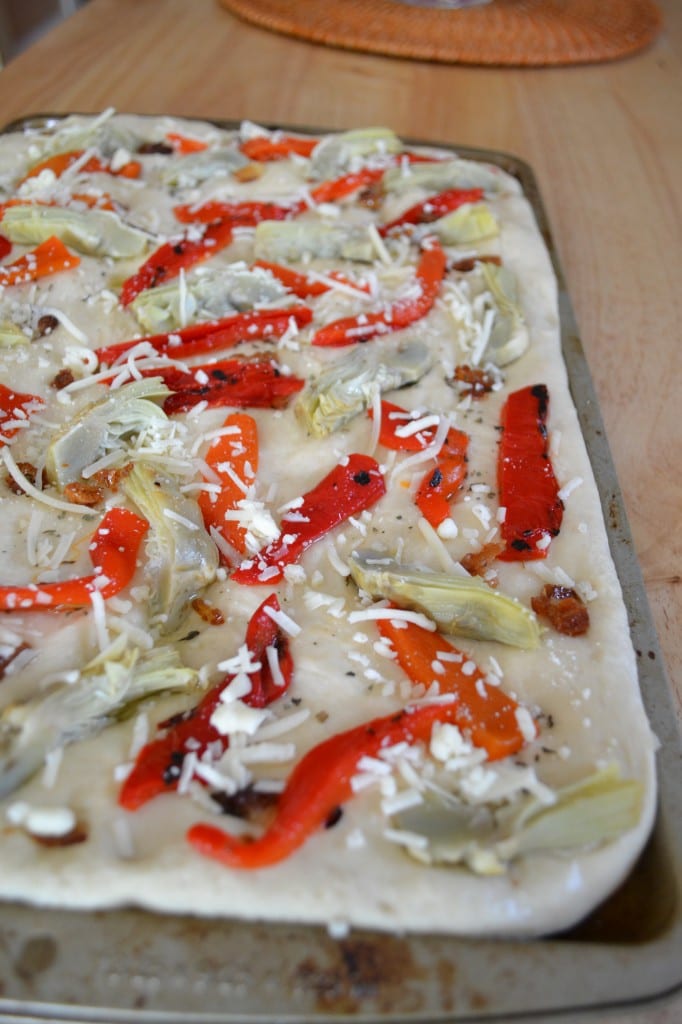 Top the dough with roasted red peppers, artichoke hearts, dried oregano, Parmesan cheese, and sea salt.
Bake until the focaccia for 15 minutes. Remove from oven and cool on a wire rack. Cut into large squares and serve. This is the best bread to serve along with pasta or to use for a plain old turkey sandwich.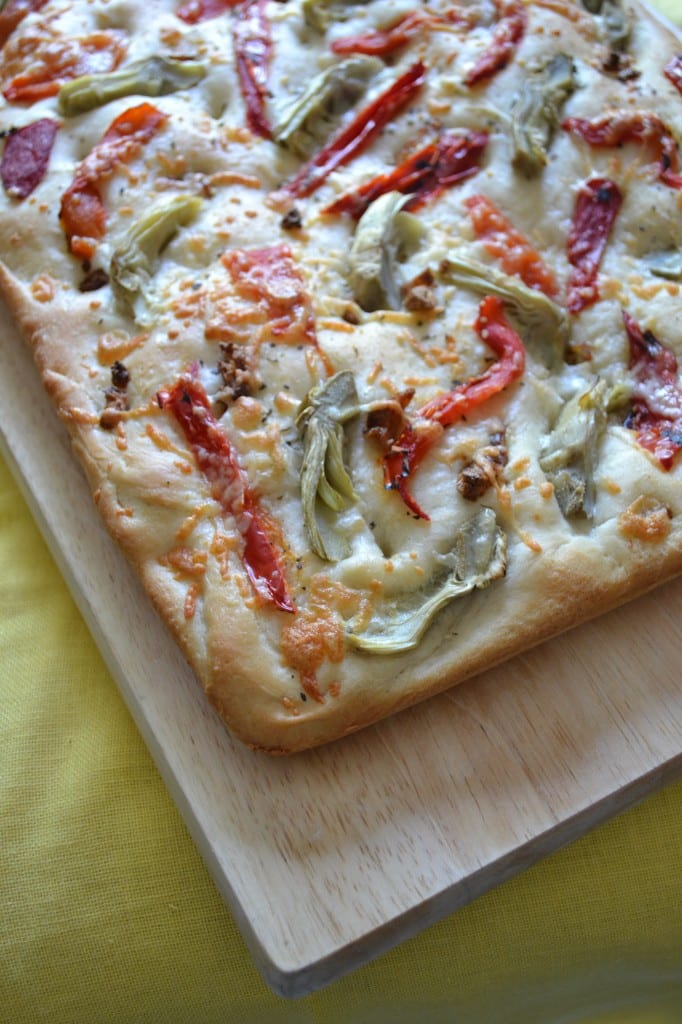 Many many thanks to the Baker Street: Bread 101 for this great recipe!
Recipe slightly adapted from Baker Street.
Related posts: