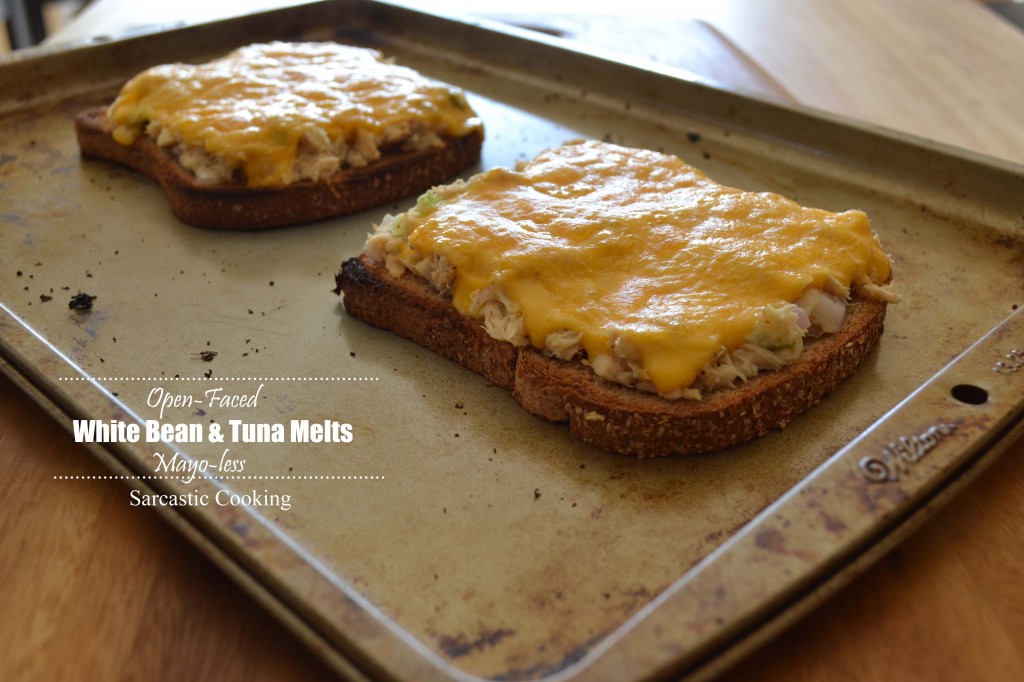 I am going to keep today's post short and sweet because I am exhausted. Yesterday I was at the hospital all day waiting for the birth of my brother and my sister-in-law's baby.  Yes, ANOTHER nephew! I am so blessed!
Anyway, when I got home late at night and did not feel like cooking and was holding strong against picking up fast food, I was so happy my pantry was fully stocked and ready to help me make one of my super fast go-to's, open faced mayo-less white mean and tuna melts. Dinner in ten minutes!!!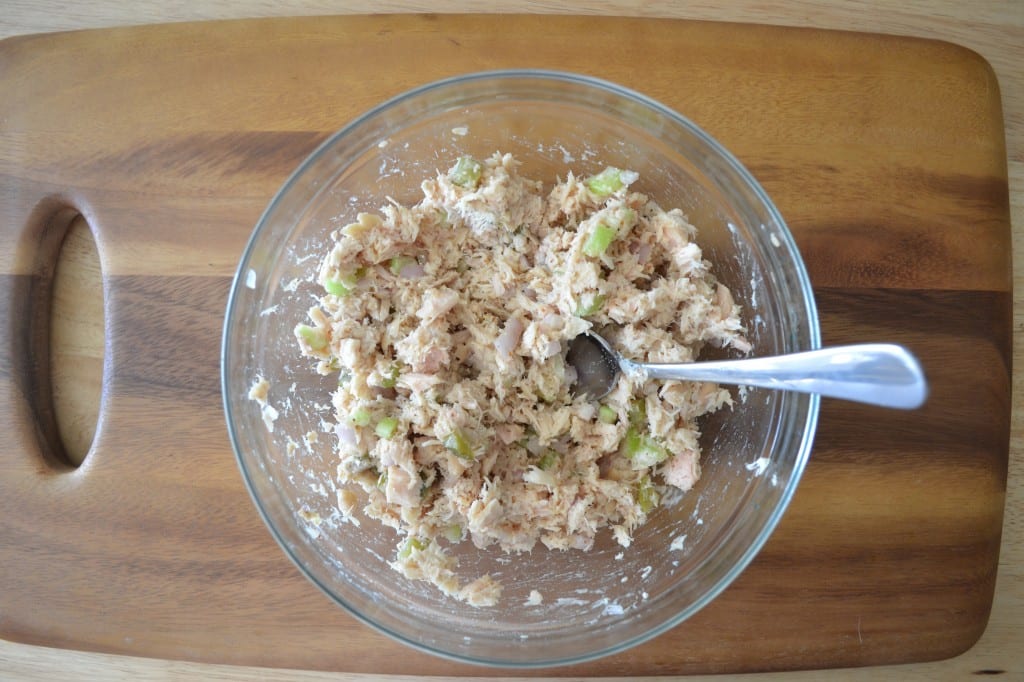 Remember my post about grocery shopping and meal planning tips? Well two of my staples, canned beans and canned tuna are mashed together to hold this simple mayo free salad together. Plus you will have plenty of left-overs for lunches and dinners down the road.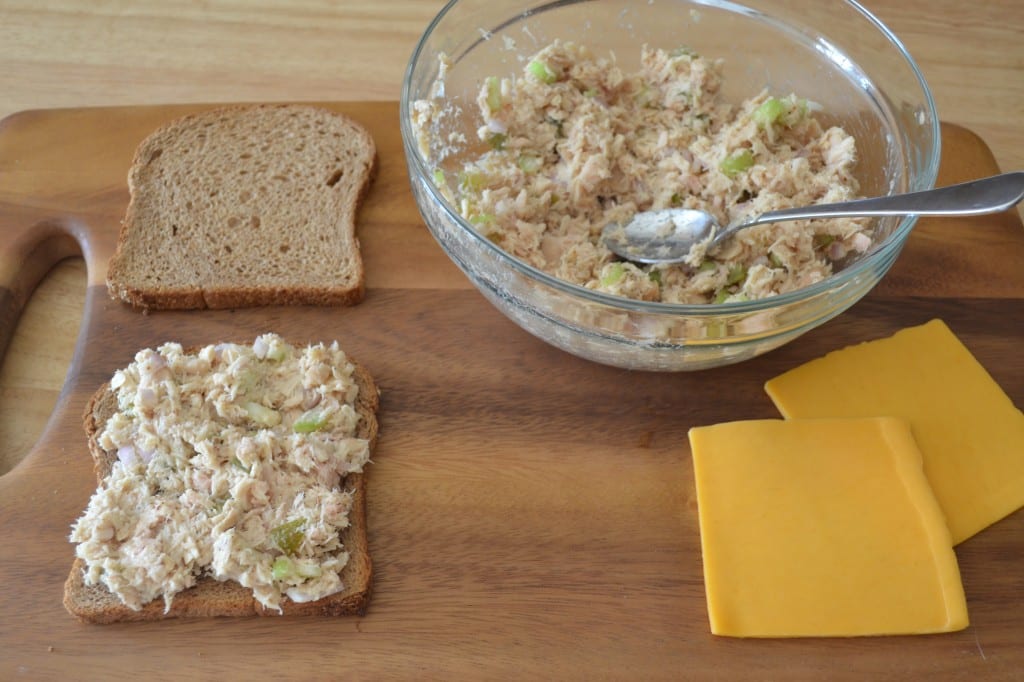 Open-Faced Mayo-less White Bean and Tuna Sandwiches
Author:
Prep time:
Cook time:
Total time:
Ingredients
½ Cup Canned Cannellini Beans, mashed/pureed
10 Ounces Canned White Albacore Tuna in Water, drained
1 Tablespoon Whole Grain Mustard
1 Tablespoon Lemon Juice
1 Tablespoon Olive Oil
1 Celery Stalk, diced
1 Small Dill Gherkin, diced
1 Shallot, diced
½ Teaspoon Salt
¼ Teaspoon Pepper
4 Slices Whole Wheat Bread
4 Slices Cheddar Cheese
Instructions
Drain and rinse the cannellini beans. Mash with a fork or puree them in a food processor for a minute or two until smooth.
Combine the white bean puree with the tuna, mustard, lemon juice, olive oil, celery, pickle, salt, and pepper in a medium mixing bowl. Mix well.
Turn the broiler on high.
Spread a few spoonful's of the tuna salad on each slice of bread. Cover with a slice of cheese, place on a baking sheet, and place under the broiler for 2 to 5 minutes until the cheese melts. Serve immediately.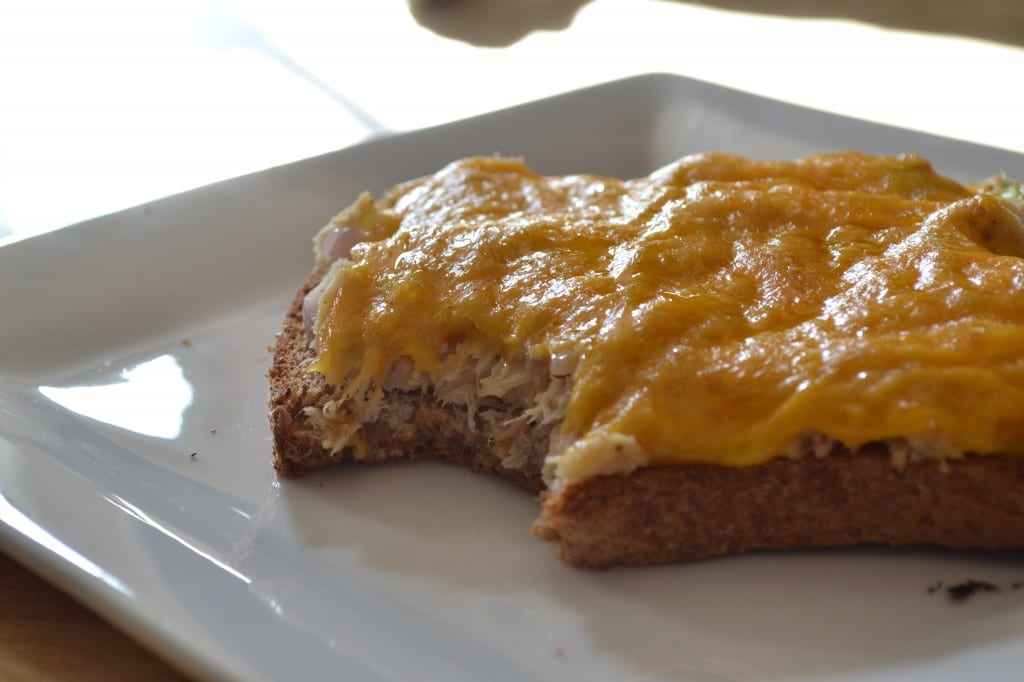 After you ooo and awww at this simple sandwich, head over to my friend Stephie's site to see her pantry and shopping tips for the at-home baker.
Related posts: