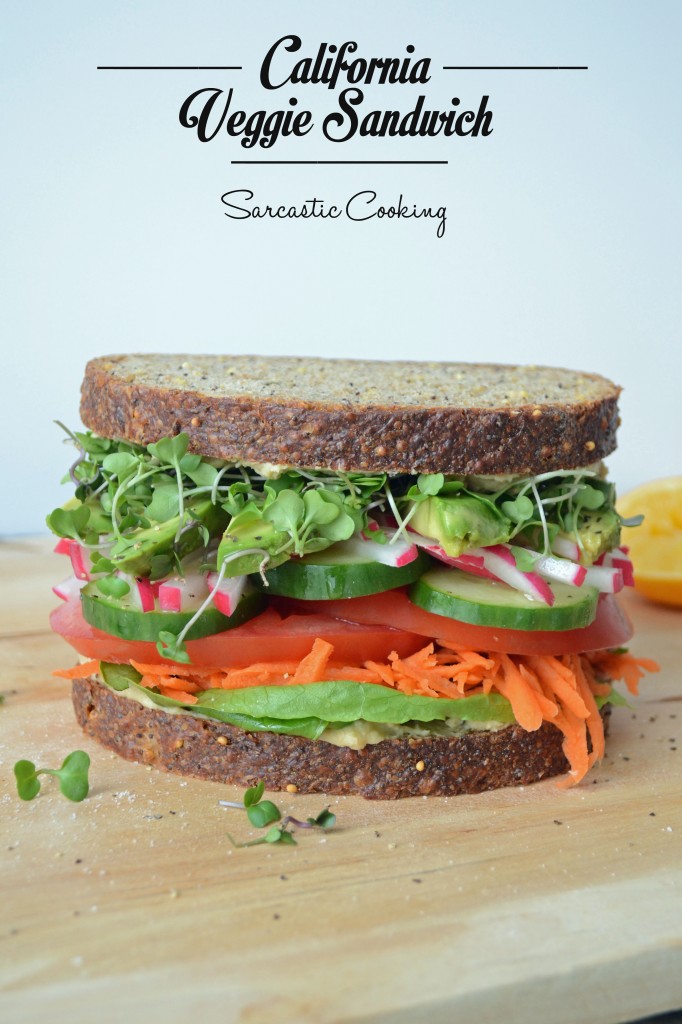 I feel bad even calling this a recipe. It is more of an artistic representation of sandwich ingredients. You know, because they call Subway workers "Sandwich Artists." If Subway workers can be artists, why can't I?
In high school, back in the dark ages of my existence, aka the vegetarian years, my Mom would make me a vegetable sandwich every single day that rivaled the likes of any sandwich artists' creation.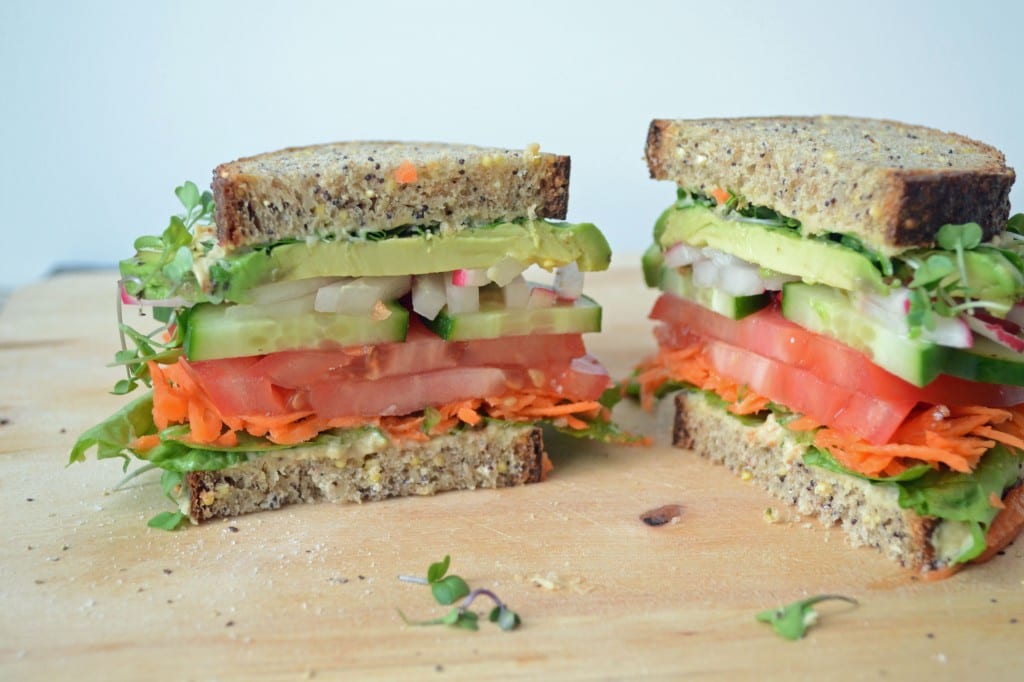 In fact, my friends would say that my mom should work at Subway. I would laugh and tell them that this sandwich was way better than Subway. I never told my mom this because, I mean, who wants to tell their teacher aide mom that they should work at Subway… right?
Oh! And, my mom was also super awesome and included little handwritten notes EVERY SINGLE DAY! How sweet is that? I am so going to do that for Andy even if he says I am embarrassing him or secretly reads the notes and then crumples them up before his friends see. Because that's what awesome moms do!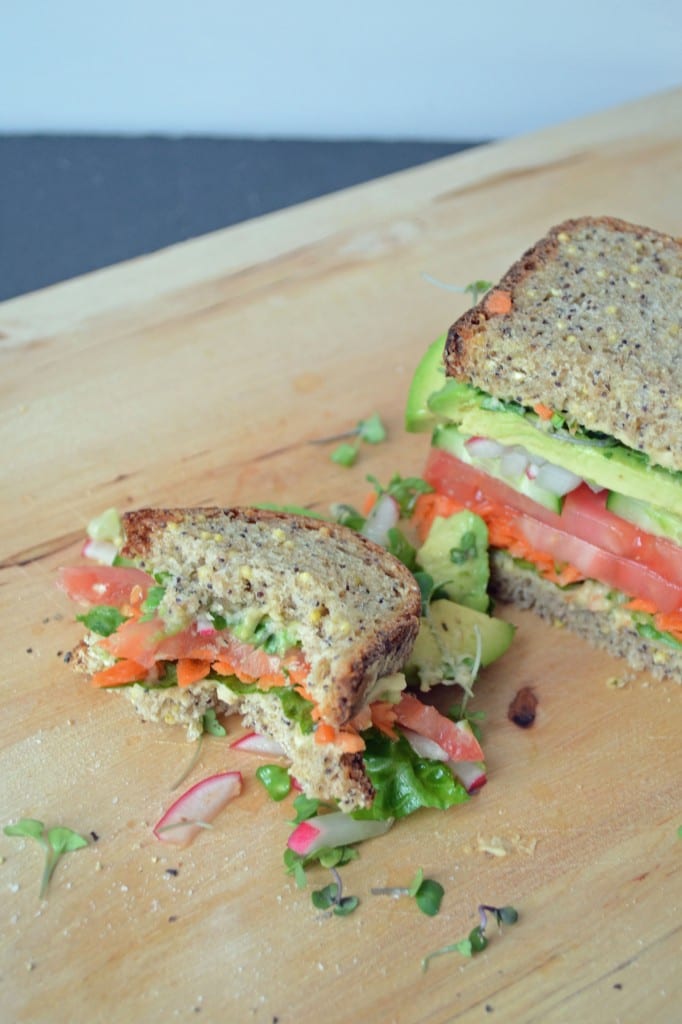 Anyway this sandwich is the tits! (Sorry mom, watch the link, it will make sense then.) But for reals! This sandwich is the way to eat all vegetables. Roasted garlic hummus and a squeeze of lemon juice are just the right touches to make this the best way to make up for all the fried crap you ate on Fat Tuesday.
California Vegetable Sandwich
A bright and healthy veggie loaded sandwich held together with hummus and finished off with a dash of lemon juice.
Ingredients
2

Slices

of Seedy Whole Grain Bread

1

Tablespoon

Roasted Garlic Hummus/Roasted Red Pepper Hummus

1

Leaf of Romaine Lettuce

1

Carrot

peeled and shredded

2

Radishes cut into matchsticks

4

Slices

of Cucumber

2

Slices

of Tomato

½

Avocado

sliced

A Large Pinch of Broccoli Microgreens/ Sprouts

1

Teaspoon

Lemon Juice

Pinch

of Salt and Pepper
Instructions
Spread the hummus on each slice of bread.

Layer the lettuce, carrot, radishes, tomatoes, cucumbers, avocado, and then microgreens. Before covering with the other slice, sprinkle with lemon juice and season with salt and pepper.

Slice in half and then eat!