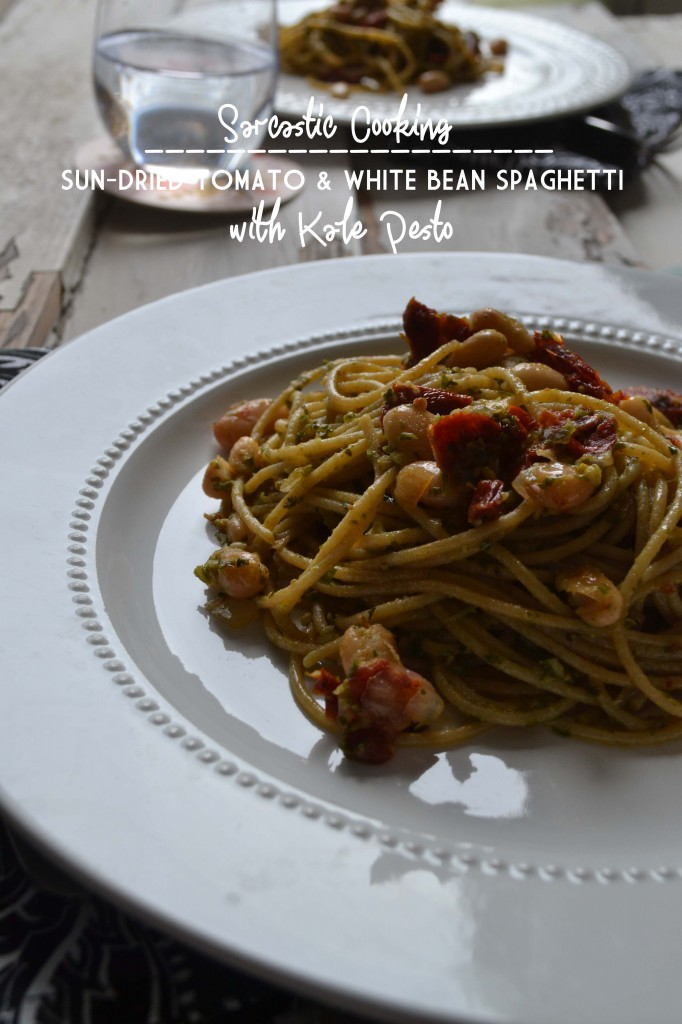 I am so sad you guys! Christmas is over!
I have yet to take down decorations. I think I am in denial. I went to light my favorite Williams-Sonoma Evergreen scented candle only to discover it was at the end of the wick and wouldn't light. I almost cried.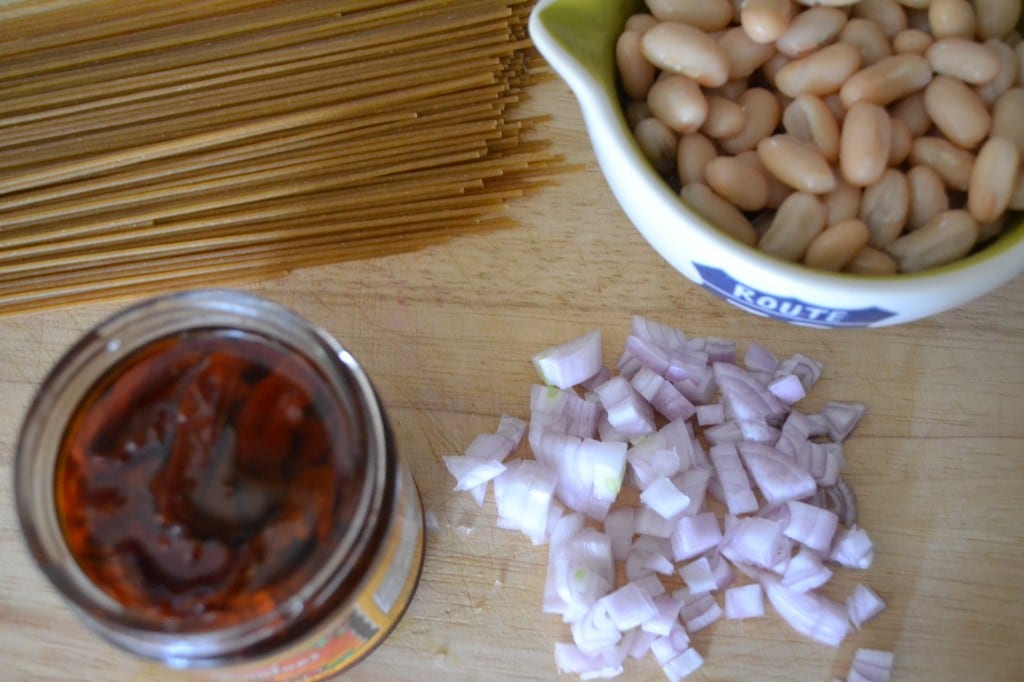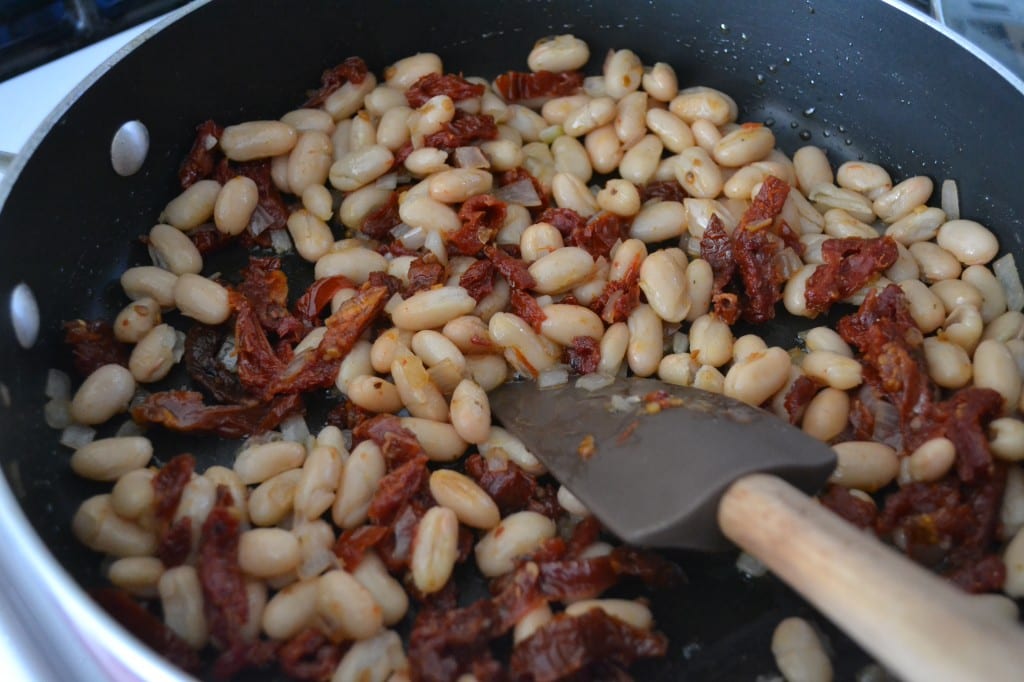 Mike goes back to work on Monday and so do I. I am not ready. It is back to reality. Calories count in real life and sleeping in until 10AM is not allowed anymore.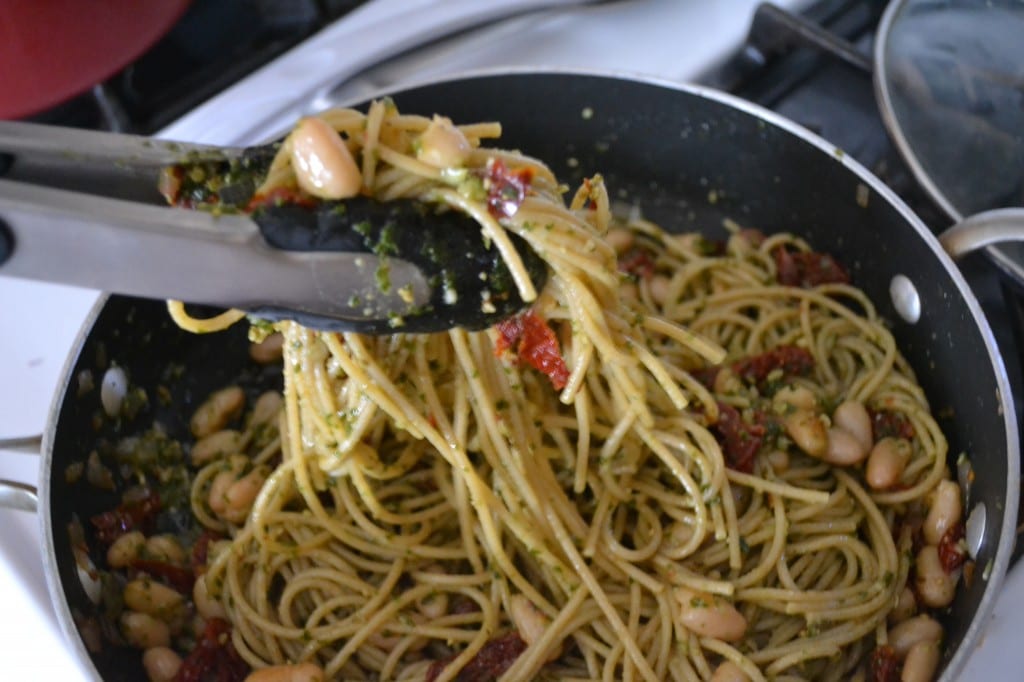 I am kind of holding on hope for a giant snow storm so that when Monday comes, I get one more day.
The past two days I have been back in the kitchen, cooking up recipes for the blog. I feel like I squandered all this free time over the past two weeks by snoozing on the couch and ordering take-out.
I whipped up this little gem for dinner yesterday. I swear if you know somebody who can sub in to my real life just for one day for me, I will make you guys lots more recipes like this!
Anybody?
Sun-Dried Tomato & White Bean Spaghetti with Kale Pesto
Ingredients
½

Pound

Whole Wheat Spaghetti Noodles

1

Tablespoon

Olive Oil

1

Shallot

minced

¾

Cup

Drained and Rinsed Sun-Dried Tomatoes

1

Cup

Drained and Rinsed Cannellini Beans

½

Cup

Kale Pesto*
Instructions
Bring a large pot of salted water to a boil. Add pasta, cook for seven minutes.

Heat the olive oil in a large skillet over medium heat for a minute or two. Add shallot and sauté until translucent. Add in sun-dried tomatoes, sauté for two minutes. Add beans and sauté for an additional two minutes.

When the noodles are cooked, using tongs, transfer them directly to the skillet. Stir in kale pesto and reduce heat to low. Heat pesto coated spaghetti for a few minutes until warm. Remove from heat and serve.
*Kale pesto recipe from these roasted potatoes. There will be enough for these two recipes.