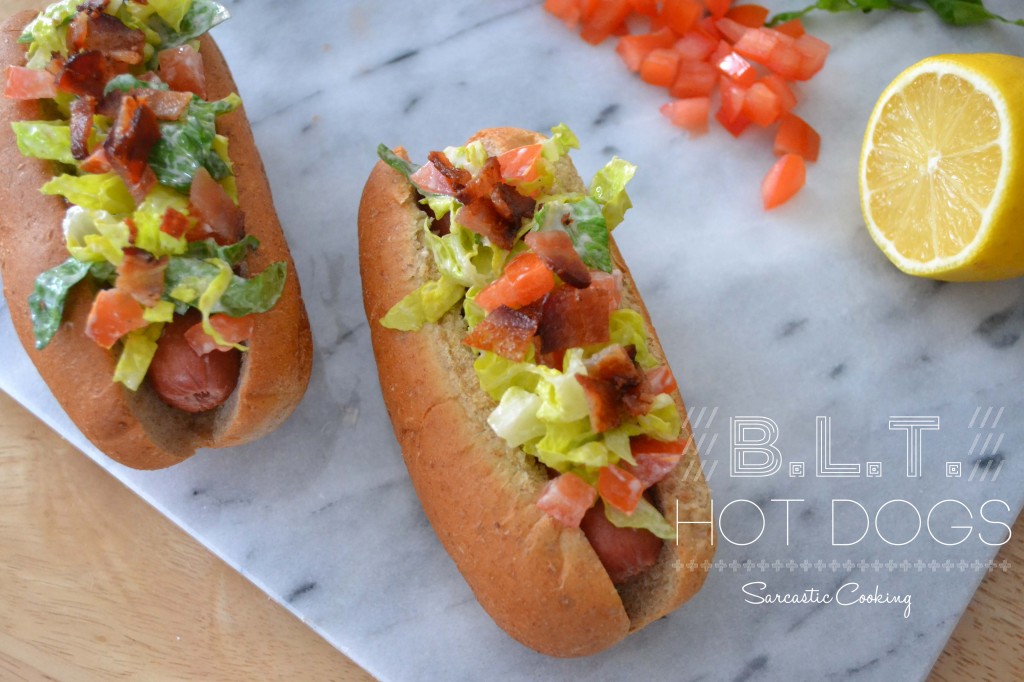 A few weekends ago, Mike and I went bowling with my brother and his girlfriend. I am not going to lie, I hate doing stuff. I look at these couples that are always out on adventures and what not, and I think, "Why are you always doing stuff? What's so wrong with just staying in?" So, you can imagine how I felt when I was outvoted three to one to go bowling.
We went to the old family bowling alley in my hometown where my other brother used to be in a little kid bowling league. I walked down the stairs into the alley and instantly was taken back in time. That classic bowling alley smell, you know what I am talking about, like years of imbedded smoke. The look of the place was just as I remembered, straight out of the seventies.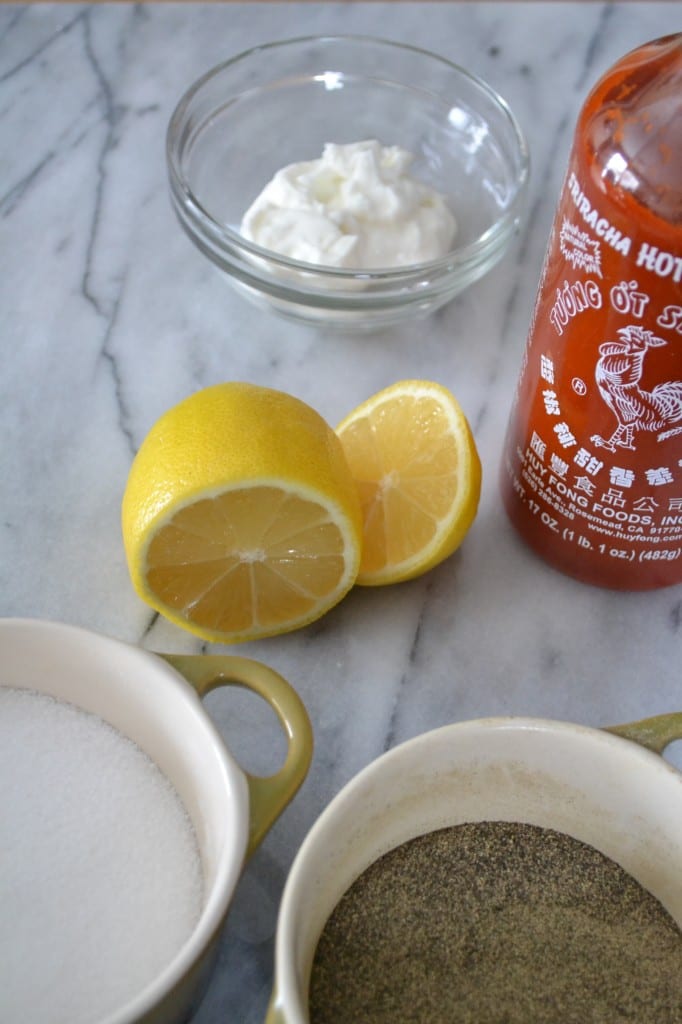 We tried to get a lane, but the crotchety staff said they were having league night, so we had to leave. Phew! I don't have to do stuff na-na-na-na-boo-boo! Off to play trivia at Buffalo Wild Wings, like I originally wanted to. We played one round of trivia only to discover from the waitress that there was an old bowling alley right behind the B Dubs! Blurg!!!
This place had that same seventies vibe, same smell, same décor. We bowled two games. This jerky 8-year old in the lane next to us was making fun of my score. Whatever. Maybe that is why I don't like doing stuff…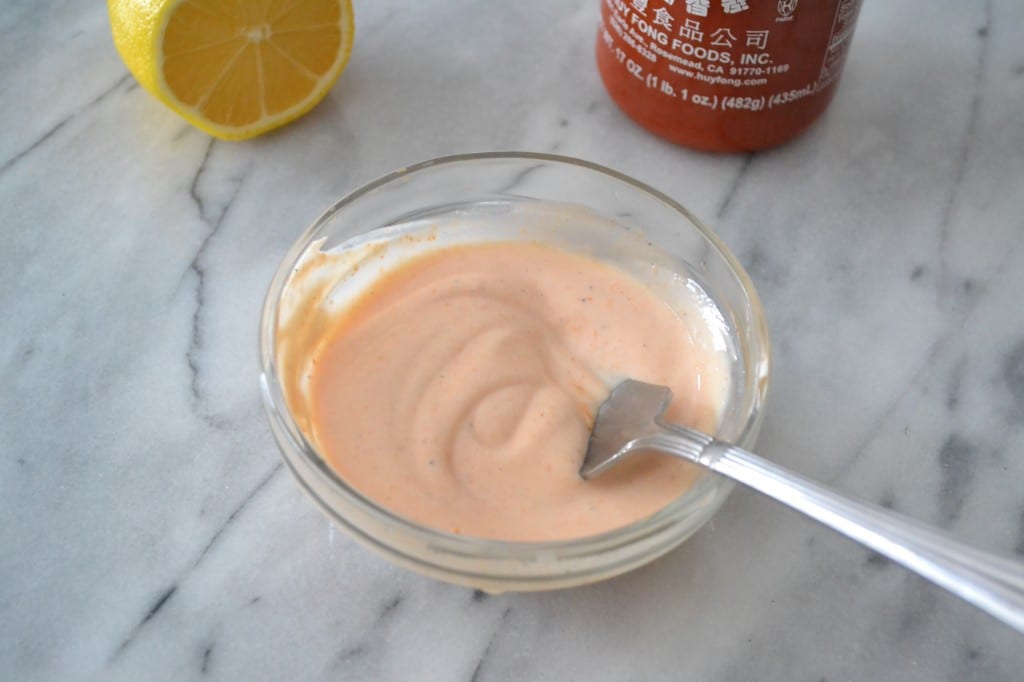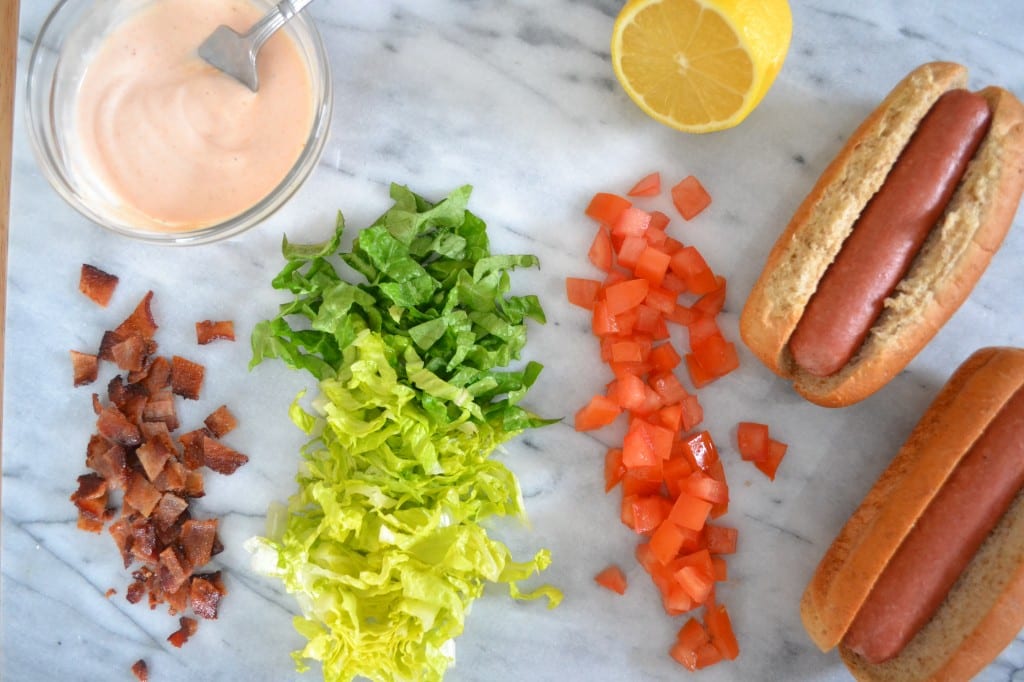 While bowling, my brother and I were talking about how they should have a bowling alley rescue, just like the Spike show, Bar Rescue. All these vintage places need is a few fix-ups and a new ventilation system. Oh! And some new food, too! I always remember having those big circular tortilla chips and the dispensed orange cheese or maybe a hot dog while my brother was in bowling league. Not the best food out there, right?
I and my brother were so into the idea of taking over one of these bowling alleys, clearly after we won the lotto or something, and serving craft beers and gourmet dogs. Maybe some pot roast nachos and wings. Oh baby! This spicy Lemon-Sriracha BLT salad topped dog would be a top seller, fo shoooo!!!
Who knows, maybe one day there will be an S.C. bowling alley! Investors, act fast!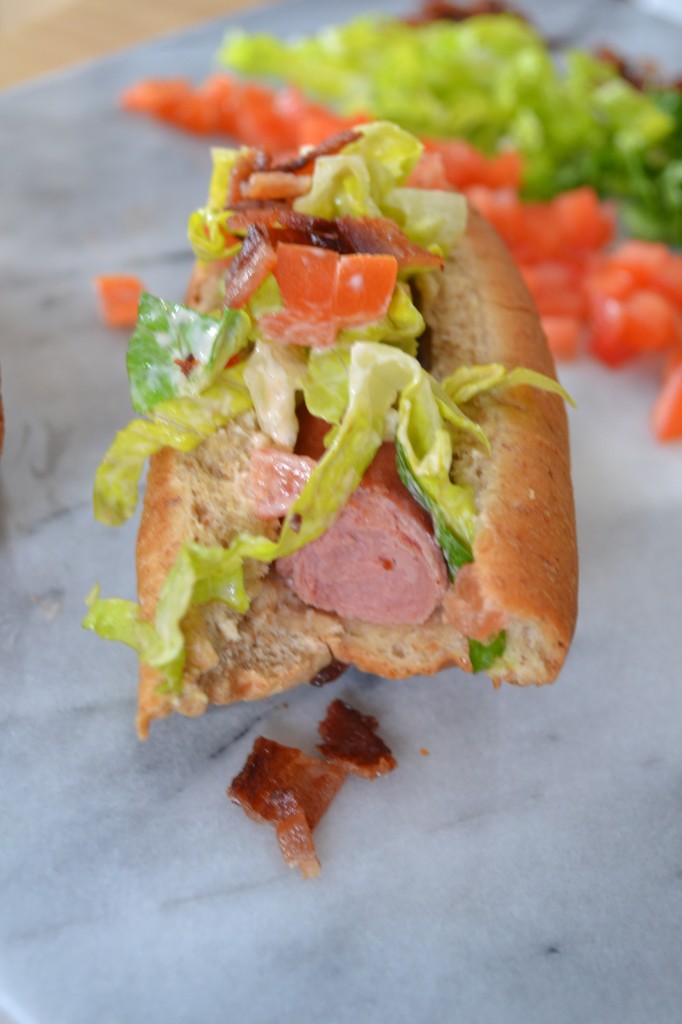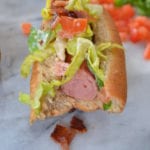 BLT Hot Dogs
Ingredients
For the Dogs:

6

All Natural All Beef Hot Dogs

4

Slices

Cooked Crisp Bacon

chopped

1

Tomato

finely diced

1/3

Head Romaine Lettuce

thinly sliced

6

Whole-Wheat Hot Dog Buns

For the Lemon-Sriracha Dressing:

1

Tablespoon

Lemon Juice

1/3

Cup

0% Fat Greek Yogurt

1-2

Teaspoons

Sriracha

depending on how much spice you like

Pinch

of Salt & Pepper
Instructions
Cook the bacon in a pan until crisp, flipping once. Or preheat the oven to 375 degrees F., and place the bacon on a baking sheet lined with tin foil, and bake for 12 minutes until crisp. Remove the bacon from the pan/baking sheet and let drain on a paper towel. Chop the bacon and place off to the side.

Bring a covered pan filled a fourth of the way up with water or beer to a simmer over medium heat. Add the hotdogs, cover with lid and steam for 7-10 minutes until hot.

While the hot dogs are steaming, make the dressing for the BLT salad topping. In a small bowl, mix together lemon juice, Greek yogurt, Sriracha, salt, and pepper.

When hot dogs are hot and cooked through, remove them and place each on to a bun. Mix the lettuce and tomato with a few spoonfuls of dressing in a small bowl until evenly coated. Top each hot dog with a few pinches of the lettuce and tomato topping. Add a pinch of bacon on top of the salad so it stays crispy. Serve right away!