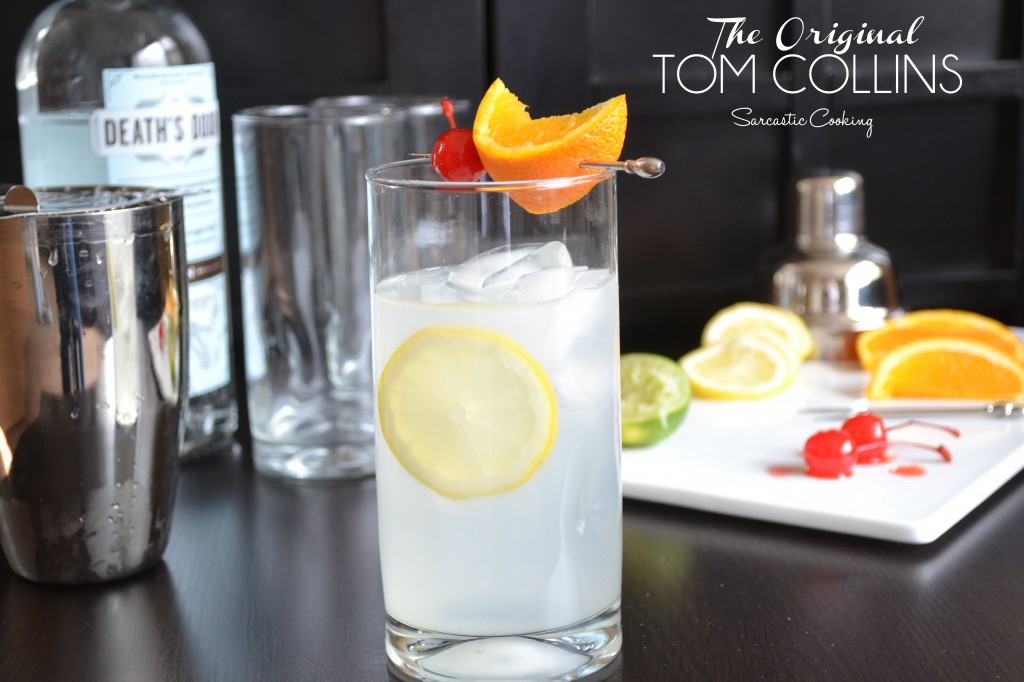 Tonight's the night! Last week was the return of Game of Thrones, yes! This week is the return of one of my other favorite shows, Mad Men. Unfortunately, in Mike's opinion, this show can just be added to the long list of shows that I love that he just doesn't get. He likes to say it is just ok and he doesn't get what all the hype is about.
So, I file this in the category of shows I watch without Mike or where if he has to be there, I just ignore his haterade-filled comments.
Tonight is the premiere of Mad Men season six. Last season was so, how do you say, Zou Bisou Bisou good. I can only imagine what is in store for Mr. Draper this season.
I have to say, when thumbing through my Mad Men Cookbook, trying to decide which cocktails to make for the premiere, the intro story to the Tom Collins took me back to one of my favorite early Mad Men episodes—ya know, pre-Megan.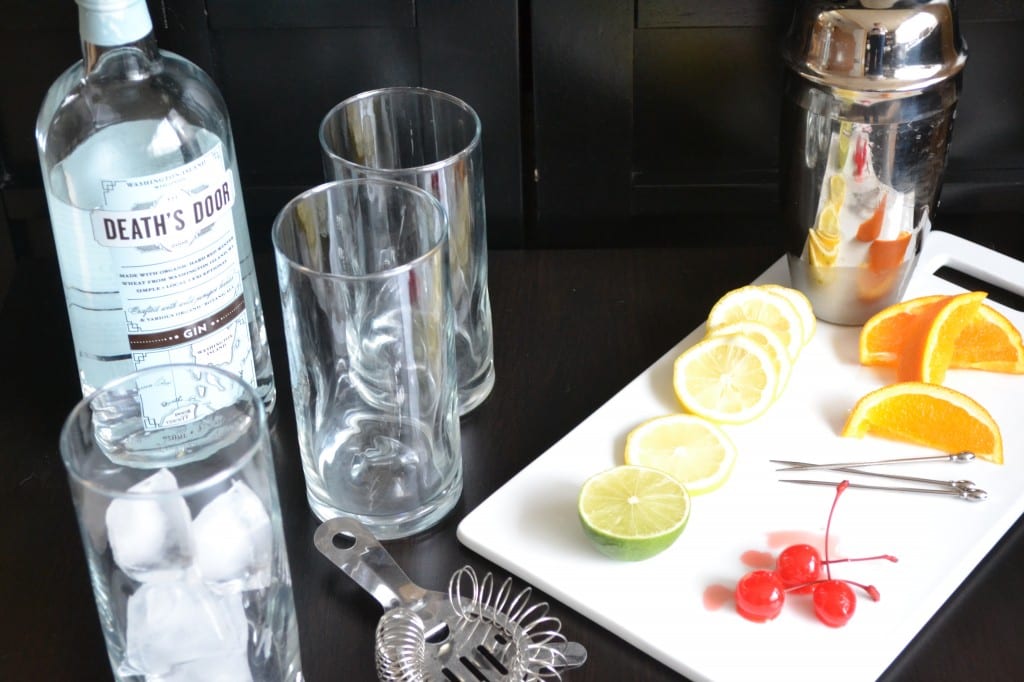 In the episode, Betty and Don have the neighbors over to play bridge. In the episode, the men sit in the front room/sitting room and talk while the wives are in the kitchen. Don puts Sally to work as the bartender. He calls her James. I think it is so cute for that time period. I don't think I would let my kids be bartender for me and my friends, but times were different.
The gentlemen are drinking old-fashioneds and the ladies request two Tom Collins. Don instructs her on how to make the perfect drink. It is a small scene that has always stuck with me. That is why these were high on my list to make for the premiere. If you aren't a gin lover, give this a shot. The gin is muted by all the citrus and sugar.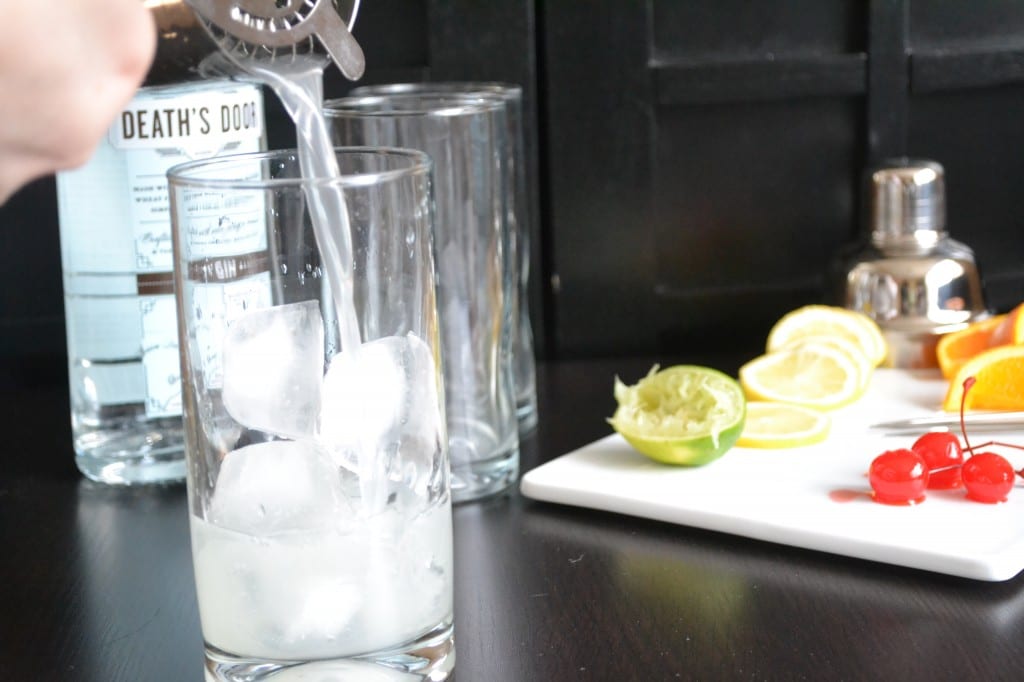 I have a feeling when Mike sees me playing bartender for the premiere, he might just stick around for the show!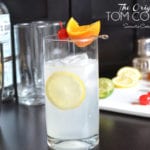 The Original Tom Collins
Ingredients
1 ½

Ounce

Gin

1

Ounce

Lemon Juice

1

Teaspoon

Powdered Sugar

Juice from ½ a Lime

3

Ounces

Club Soda

Maraschino Cherry and Orange Slice for Garnish
Instructions
Add gin, lemon juice, and powdered sugar to a cocktail shaker filled with a handful of ice. Shake thoroughly. Strain into a Collins glass filled with ice.

Squeeze the half of lime into the drink and fill with club soda. Stir and then garnish with orange slice and cherry.