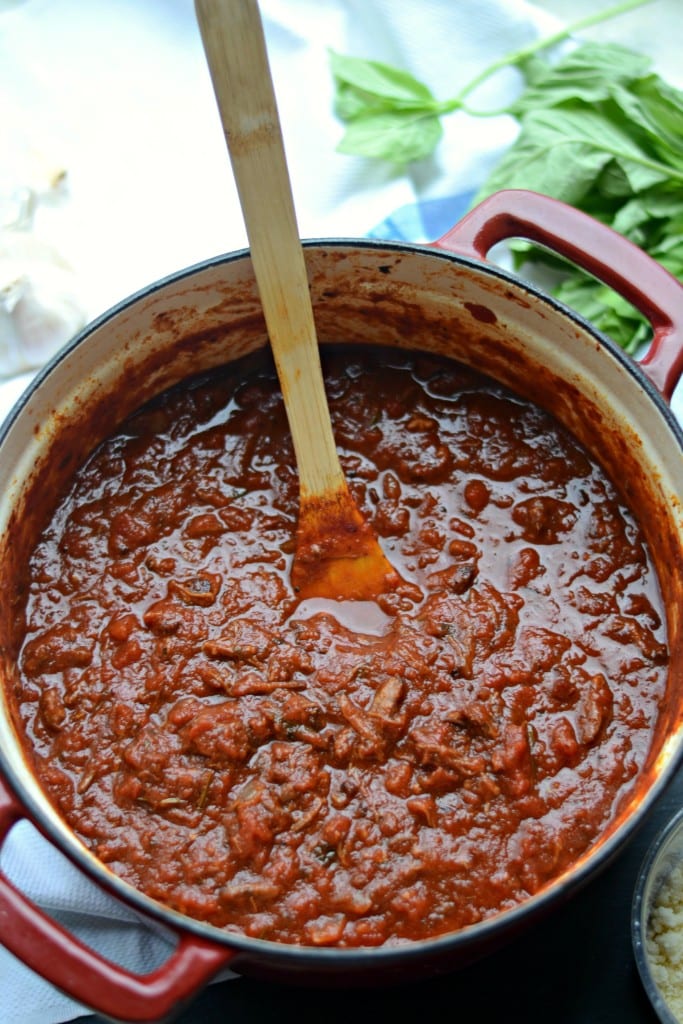 If I think back to my childhood, I can remember my mom rolling out kolaczki. I can remember coming home from school to beef stew cooling on the stove. I remember getting to lick the mashed potato beaters before a big holiday dinner. I can also remember my mom giving me free reign of the hand mixer to help out with a batch of chocolate chip cookies. Um, PS, dough and flour went everywhere. Yeah, don't worry Mom, I didn't forget that fun fact.
I started watching Cooked on Netflix. Anybody?

Michael Pollan is my fave. The science nerd and reformed vegetarian in me just resonates with him. Anyway, Cooked talks about humans and their connection with cooking. He talks about how, in the recent years, humans have more of a tendency to watch a show where somebody cooks dinner as opposed to actually cooking dinner every night. He also talks about why we as humans cook and feel so drawn to cooking. He makes the argument that cooking in itself is what makes us human.
Now that I am a mom, I look forward to creating those kolacki and mashed potato types of memories for my boys. The other day I had Andy help to punch down the classic every Friday homemade pizza dough. Tell a 2 year old to punch/smack anything, and I think you seriously make their day. Not only did he smile and laugh, but, a la The Grinch, my heart grew four sizes that day. Just in case his 2 year old brain doesn't remember that fact, I sent it to his future email address. Yep, technology, it is a blessing and a curse.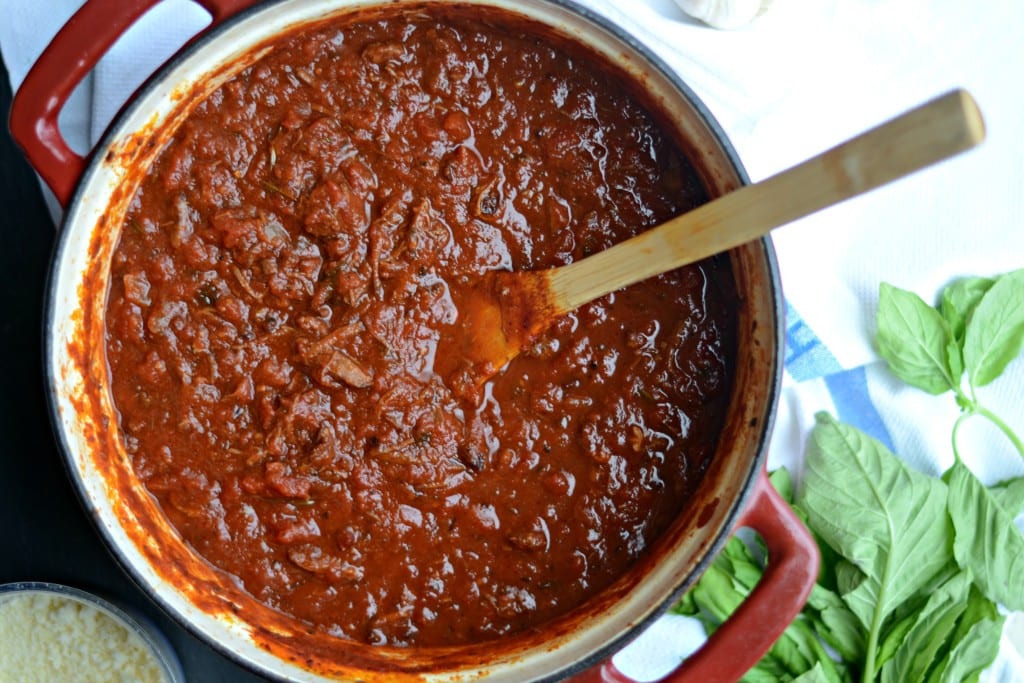 I am certainly not Italian. Part of me wishes I was. That part is my stomach.
I love the idea of Sunday sauce. It can be a marinara or a meat sauce. I love them both! I have been making sauce every other week for the past 2 months. I like the smells and I like the ease of it. Even if we don't eat it that day, we have pasta sauce for the next 2-4 weeks! It is a real time and money saver down the road.
And–the best part about the sauce–I get to have Andy stir. And I get to tell him to be careful, and walk slowly, and that the pot is hot, and I get to take in all his reactions. I feel like this is the start of our family food and cooking memories.
Hopefully.
Hopefully him and Jack think back fondly on these times. I would like for them to erase the "Hey kid, cry it out in your crib while I burn my hand on this tray of frozen tater tots and chicken nuggets because I haven't been able to shower/ sleep in 2 days and I am too tired to go to the store for more groceries" memories. #momlife
Related posts: