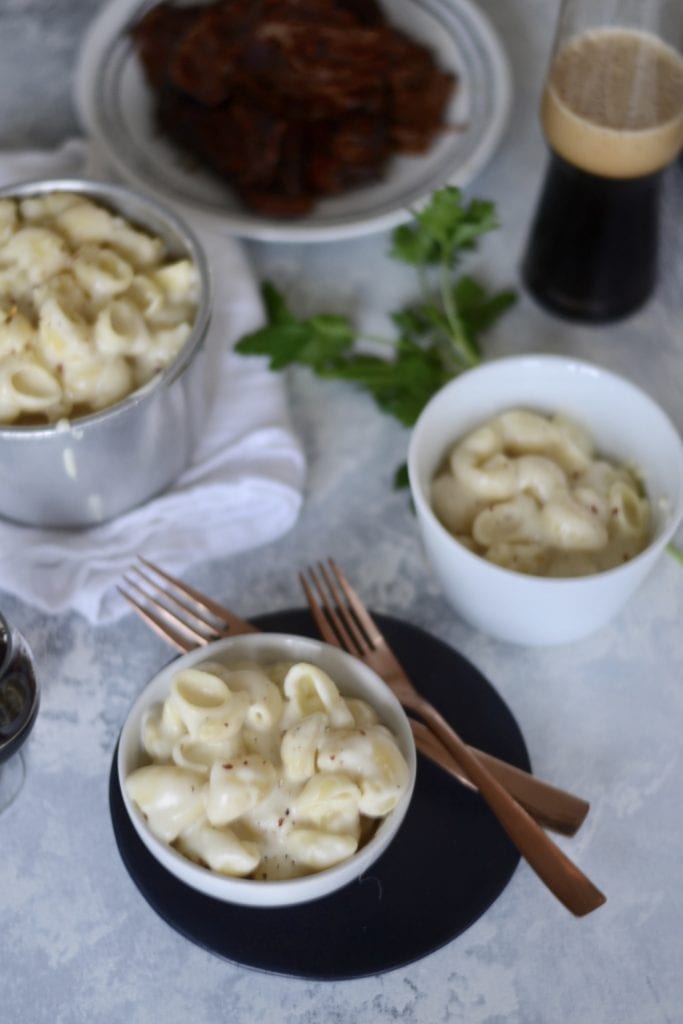 I told ya so, told ya so, told, told, told ya so!!! Yep. That is right. Get ready we are allll going on diets after this meal right here. This along with a few bottles of wine and champagne is the perfect way to kiss this ish show of a year goodbye. Am I right?
And honestly, based upon what recipes I have in the bag, I can promise you that you won't see many salads or healthy things for some time. Sorry.
In my defense though, I was looking through the top posts from this past year and lemme say, you guys love carbs as much as I do. Pasta and pizzas are the only things in my top ten. I am contractually obligated to feed the masses. Even if I am really only feeding your eyeballs.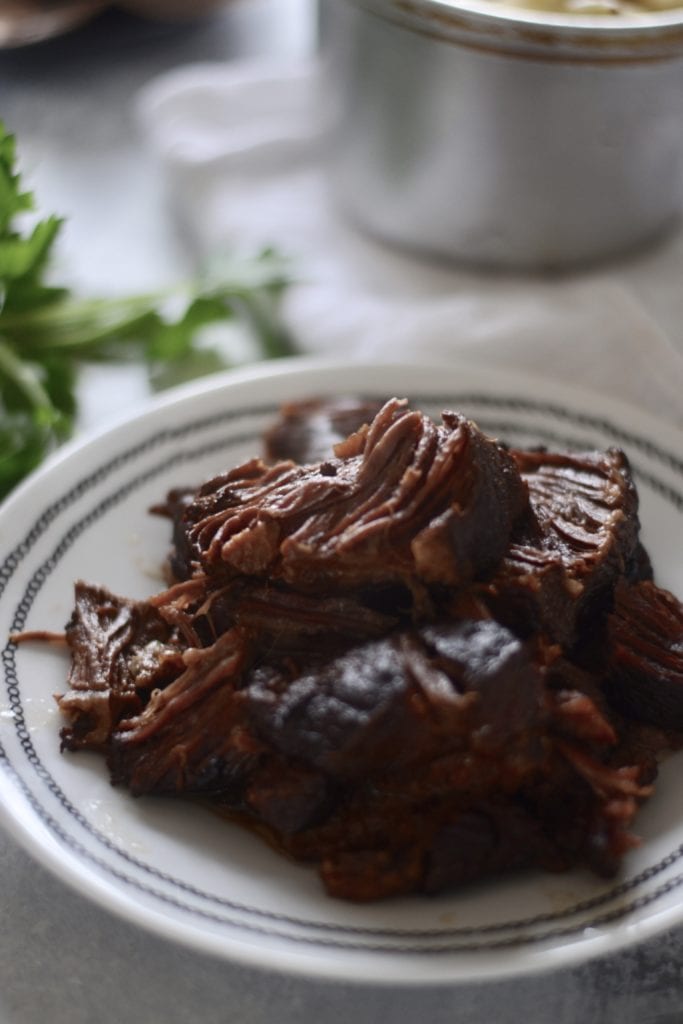 Last year, Jack was less than a month old so we didn't do much. We listened to podcasts and music and drank way too many bubbles. Oh, I think I made nachos. Ooooo! Some of this leftover short rib would be perfect on some sheet-pan nachos. Side tracked.
This year we are venturing out with some friends and children for a cute little early-bird balloon drop and beers kind of thing. Then, rush back home. Get Jack down for bed. Prep some snacks. Get Andy in bed. Pop some bottles. On to course two!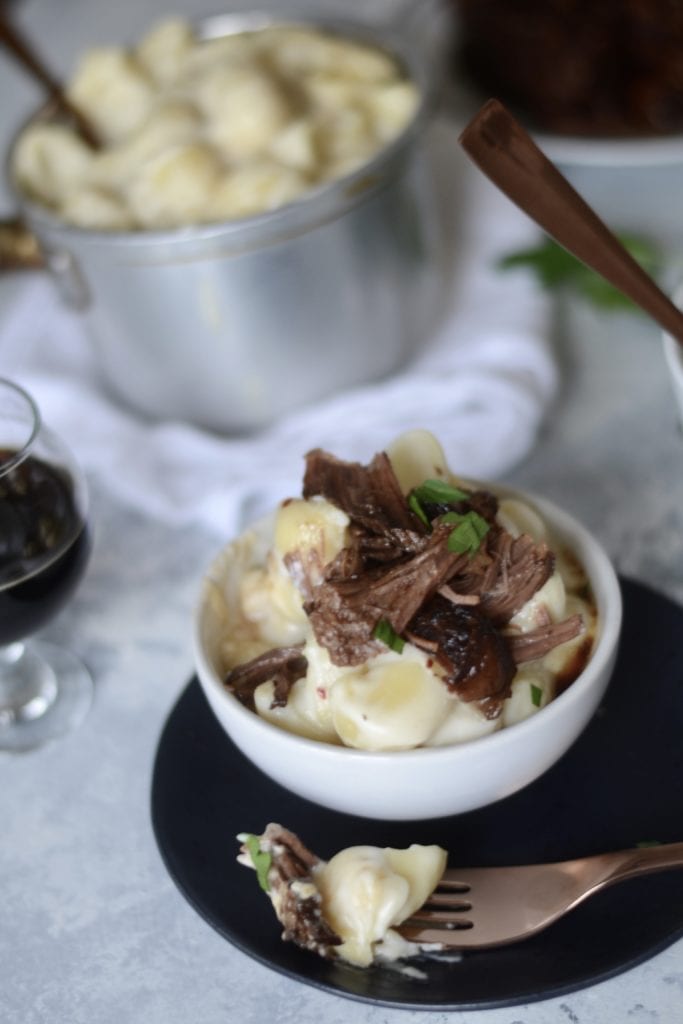 I am sure I will be in a food coma by ten and asleep before midnight. Meh. It is ok.
Oh God. Remember the days of New Year's Eve drink packages at bars? It was super stressful because you would have to start thinking about what you were doing before Thanksgiving. It was fun getting all dressed up. It was not fun standing around in heels all night because there were no chairs. It was fun meeting up with friends in from out of town. Not fun, trying to hail a cab after midnight with no coat on in the city of Chicago. Fun seeing random make out sessions.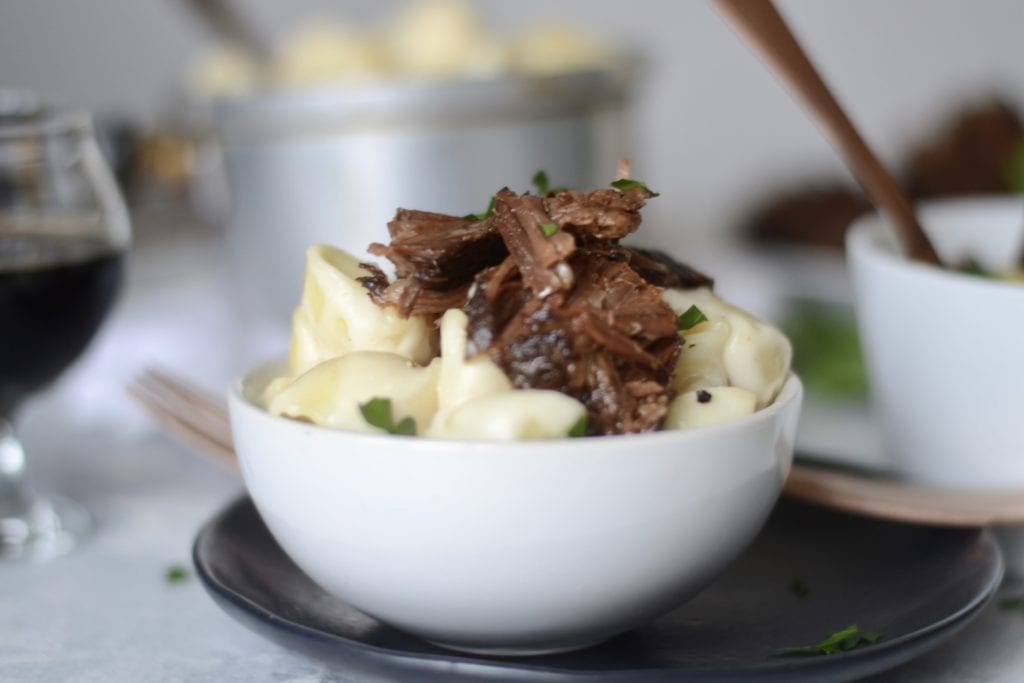 As fun as all that was, I won't give up my pajama, cheese, couch situation.
I hope you all have a safe and fun night. Make these short ribs. It is the perfect balance of sweetness from the stout and spice from the pepper jack. You're going to feel 100% times better when you eat that first salad of the new year because you will be able to look back at this and know you did it up RIGHT!
Related posts: