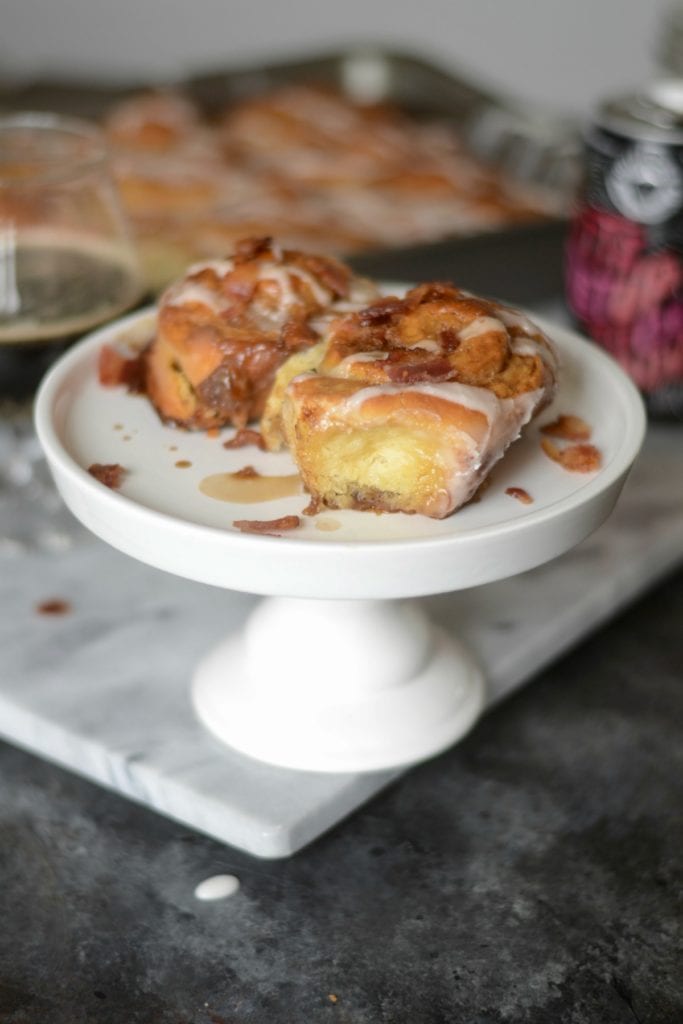 There are a few updates that are in order. Number one. Remember when I was freaking out about speaking in front of a high school class about food blogging? Well, I friggen killed it. Like Murder She Wrote style from the Save the Last Dance soundtrack. You know what I'm talking about. The kids listened and asked questions. The only hiccup was when the teacher asked, "You're going to show us you site at the end, right?" And I was like, "Uh. Yeah, definitely." But in my head, I was like, how could I forget to work in my actual little corner of the web?
Also, total NOT humble brag, but the same day I killed it with a payment negotiation for a little site visit/blog write up in the same day. #ladyboss #actualbrag
Ok, so to the other update.
You know how I was all like, "Waaahhh, waaaah. My kids don't listen and aren't sleeping." Last week. Well, mother of the year here, failed to see that poor little Jacky B was cutting 4 molars at once. Oops. If it makes you feel any better, I totally feel like a huge a-hole now, Jack. Sorry buddy!
Now that we are all caught up, let's move on to new business.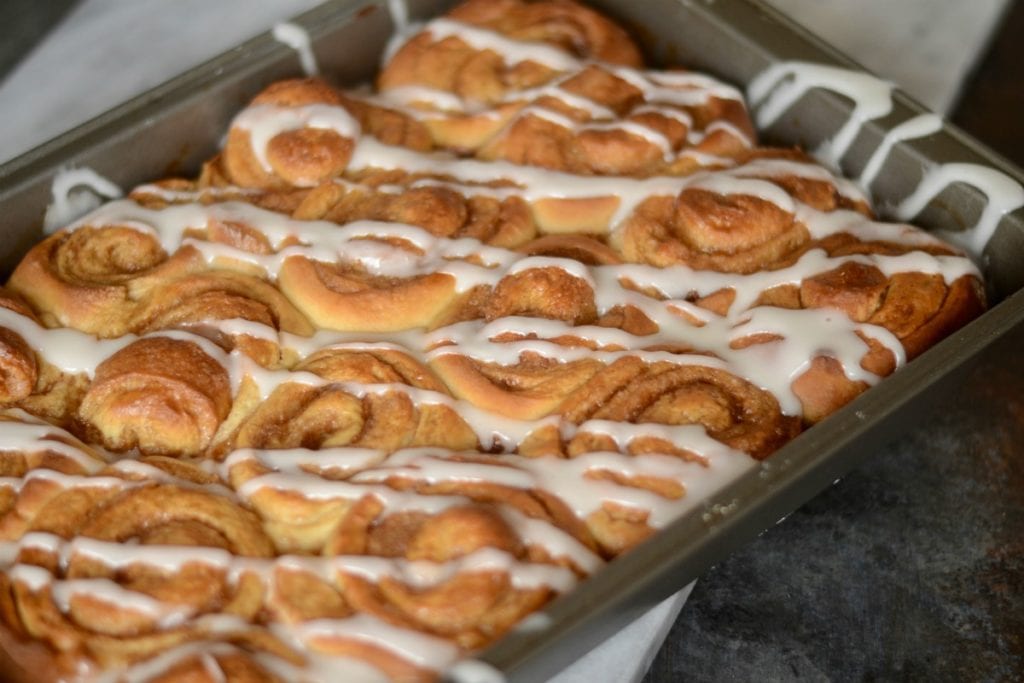 Beeeeerrrrrrr! No, not brrrr. The kids played outside again today and I saw a lady wearing cropped leggings and flip flops at the grocery store. So definitely not brrr. Beer. If you are a little trepidatious with your beer selections and, let's say, maybe a dark beer scares you, fear not. Dark beers are great for cooking. Sub it in for a red wine or, like in this case, make a glaze for a favorite breakfast pastry. This would even be phenomenal over some waffles or pancakes.
I mean, let's say you're the kinda person that cooks for your valentine on Valentine's Day. This. This is a beautiful dish to come bring them in bed.
Sigh. Another Valentine's Day treat for you guys. You're welcome!
Coffee Milk Stout Glazed Cinnamon Rolls with Bacon
Coffee Milk Stout Glazed Cinnamon Rolls with crispy bacon topping and icing are the perfect way to tell somebody you love them!
Yields: 16 Cinnamon Rolls
For the Dough:
1 Packages Active Dry Yeast (1/4 Ounce)
½ Teaspoon Plus ¼ Cup Granulated Sugar
½ Cup Whole Milk, at room temperature
2 Tablespoons Packed Brown Sugar
1 Teaspoon Vanilla Extract
1 Large Egg
1 Egg Yolk
2 ¼ Cup All Purpose Flour, plus a few tablespoons for kneading
¼ Teaspoon Salt
½ Cup Unsalted Butter, softened
For the Glaze:
12 Ounces Coffee Milk Stout
1 1/4 Cup Granulated Sugar
1/4 Teaspoon Pure Vanilla Extract
For the Filling:
½ Cup Granulated Sugar
½ Cup Packed Brown Sugar
1 Tablespoon Ground Cinnamon
½ Teaspoon Salt
3 Tablespoons Maple Syrup
4 Tablespoons Unsalted Butter, melted
For the Icing/Topping:
2 Cups Powdered Sugar
¼ Cup Buttermilk/Whole Milk
4 Slices of cooked Crispy bacon, chopped
To make the dough, heat the milk to 110 degrees. Pour the milk to the bowl of an electric stand mixer, fitted with the hook attachment. Add the 1/2 teaspoon of sugar to the milk, mix to combine. Add yeast. Mix. Let rest for 5 minutes until the yeast is foamy.
Add all the remaining dough ingredients EXCEPT the butter. Mix on low until combined. Knead for a minute or two until a sticky dough forms. Add in the butter and knead on medium until combined. Knead on medium/high for another minute or two until smooth and silky.
Transfer to another greased bowl and let rise for 1 and a half hours until doubled in size.
While the dough rises, make the glaze. In a small pot, combine sugar, stout, and vanilla. Whisk to combine. Bring to a simmer over low and let simmer for 20-25 minutes until reduced by half. Transfer to a heat safe container and let cool.
Make the filling. Add all the ingredients for the filling to a bowl and mix to combine.
Roll out the risen dough on a well floured surface into a 10x20 inch rectangle. Spread the filling all over the dough, leaving a one inch border.
Roll the dough towards you into a long jelly roll. Cut into 16 slices/rolls. Transfer to a greased 9x13-inch pan. Let rise for 1 1/2 hours, while the oven preheats.
Preheat the oven to 375 degrees F.
Bake the rolls for 30 minutes. Take the rolls out and glaze with the stout syrup every 10 minutes.
Make the glaze. Whisk together the buttermilk and powdered sugar. Cook bacon, pat off excess grease, and chop.
Once the cinnamon rolls come out of the oven, let cool for 7-10 minutes in the pan before topping with icing, bacon, and a few spoonfuls of more glaze.
Preparation time:

3 hours and 30 minutes

Cook time:

42 minutes

Total time:

4 hours and 2 minutes