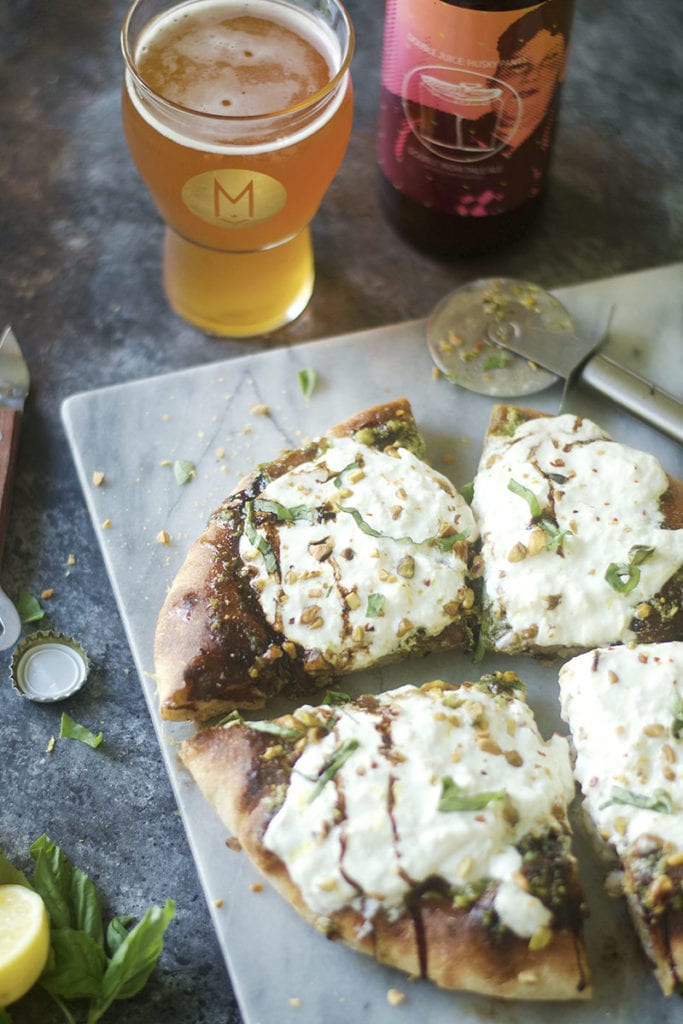 Is it Friday yet? I know that I ask this question a lot on the site. But this time, I have a good reason. And, no it is not related to the teeny tiny terrorists running my life. Yesterday I got to live the life of a brewer with the guys from Maplewood Brewery. Well, not really.
I mean, I didn't have to lift anything or endure hot, hoppy steam blowing in my face from the kettles. But, I did get to watch and learn a lot about the craft beer brewing process.  But it made it feel like a Friday since it was kind of a day off from the kiddos.
It was very, very cool and I cannot wait to share the final product of yesterday's work with you.
You hate that I am such a tease, I know. Until that post comes out, check out my new little segment over on Facebook called "Ask a Brewer." Sidenote: This is going to be a running series in which I talk to multiple brewers, so keep the questions coming!!!! And like my teacher husband would tell you, there are no dumb questions.
My last question in the segment is the ultimate question for a food and beer lover. Oh! Spoiler Alert, if you haven't watched the video yet. Beer and pizza or burger and beer?
I can't pick. It is like deciding which child is your favorite. That is why I make the brewers decide!
Muahahaha!
If you are team pizza, then this bad boy is for you. I think that the crunchy pistachio totally compliments the creamy, gooey burrata. Mike would tell you it needs meat, so yeah, you could add some prosciutto on at the end. For me though, there is nothing better than a good old summer basil pesto. It is my summer Frank's Red Hot. I put that s**t on everything.
Also, since my Maplewood buddies were so nice to me, I switched up my normal pizza dough recipe and made a Husky Pants Double IPA dough. Add beer to your pizza dough mix. Trust me. If you don't, at least drink one along side.