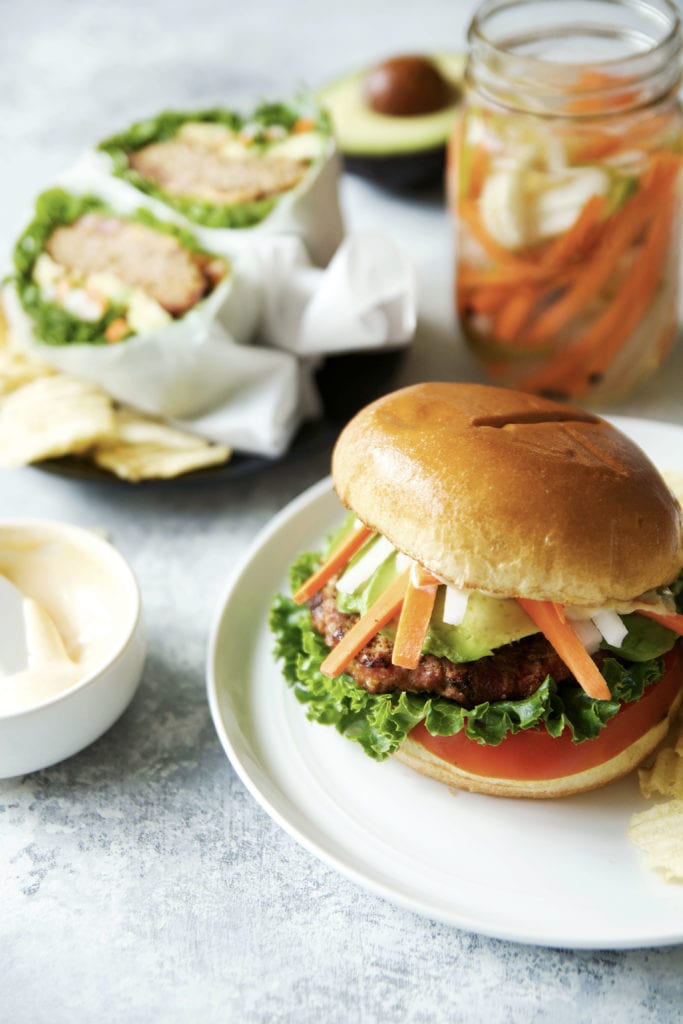 Ugh. This recipe was such a pain in the you know what! I should have known that recipe developing was not going to go well with the kind of day I was having. First, my pickled Banh Mi veggies (daikon radish, carrots, and jalapeno) exploded hot pickling liquid all over me when I poured it into the what I thought was a heat-proof glass jar.
It is like the universe was telling me something when it made my entire house smell like farts.
"You stink! Stop right now. Go have a drink."
Oh. In case you have never pickled radishes, they smell like a jar of farts. I am pretty sure we have talked about this before. But just in case you forgot, see this link.
My first attempt at this recipe crumbled like my hopes and dreams right into the grill grates. Along with droplets of sweat because it was 90 degrees in the middle of the afternoon. See? Thinking back now, I should have stopped. Just given up.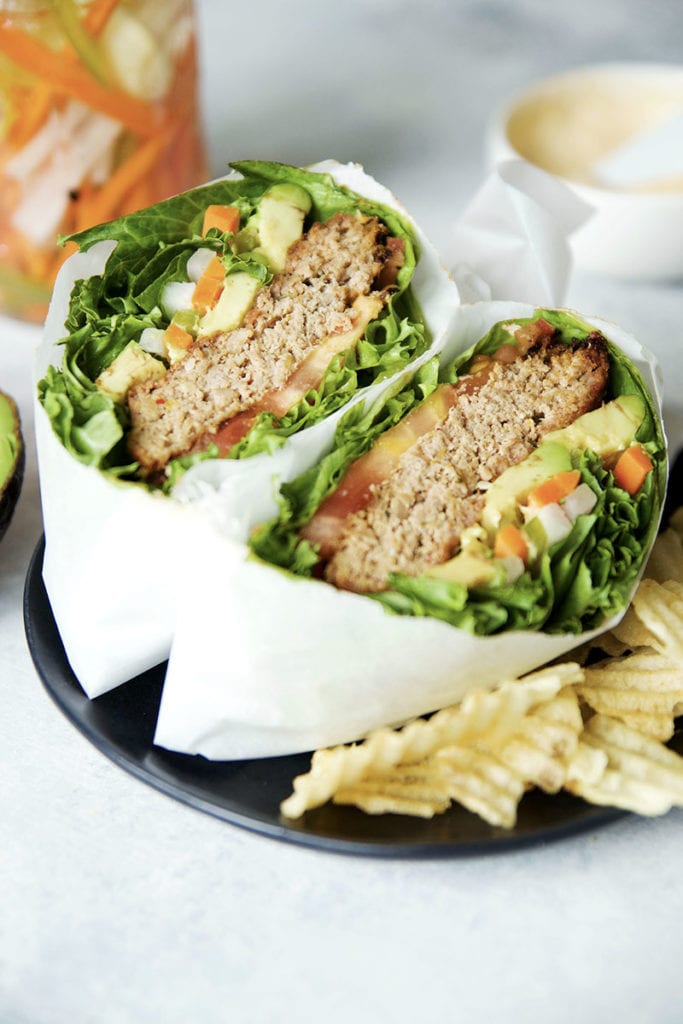 But no!
I knew this recipe would be good. If I could just get it to cooperate.
This reminds me of my first attempt at blistered cherry tomatoes. When I first started cooking in college, I was immediately attracted to Giada on the Food network. You know, because of her deep V-necks. Hah! But no, because of her food, duh. (But seriously, those v-necks keep getting deeper and deeper).
She had this simple summer tomato pasta with tomatoes you blister under the broiler. Easy enough, you would think. Olive oil, tomatoes, salt, pepper + broiler. Seconds later, smoke was billowing out of my oven. I think I had too much oil and too high a flame in too close proximity to said oil. I was super pissed because I was cooking dinner for Mike. Not that he minded since he hates tomatoes.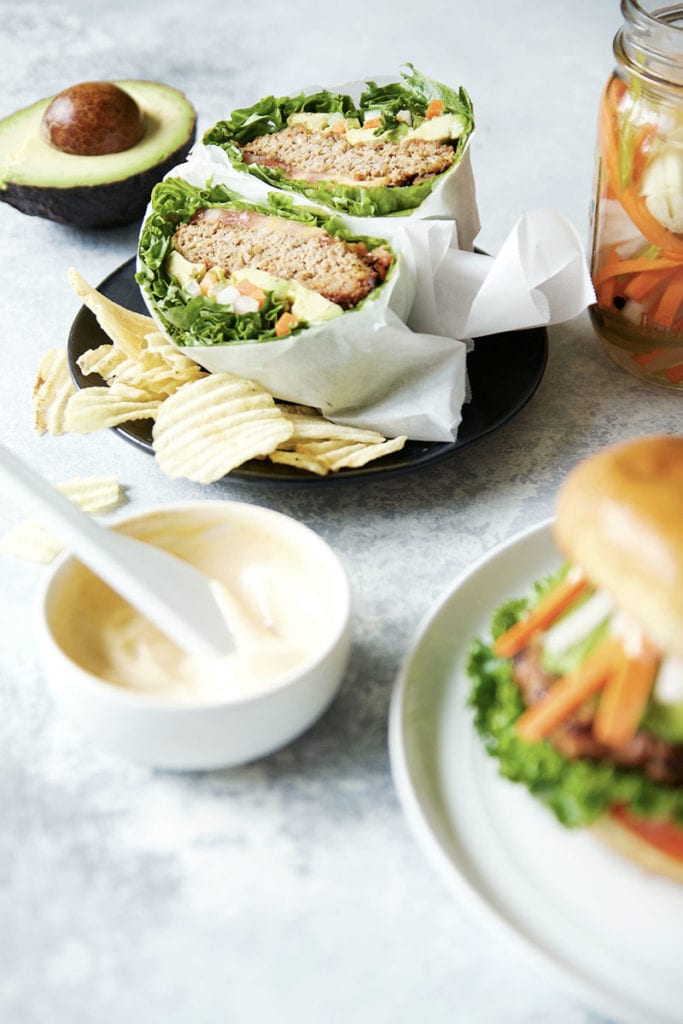 Anyway, I didn't give up and now I can successfully blister tomatoes without smoke alarm involvement. And Mike can begrudgingly eat tomatoes all the time!
Back to the burgers. Broiler time. See, full circle here people.
The broiler! It keeps the burgers together, lets them get crispy, and you don't have to sweat your booty off to make them. After all the fails, finally a victory. I even had so much confidence that I made another batch of pickled veggies (I used this recipe FYI) for the burgers too!
Thank God for my stubbornness. Crap, this must be where the boys get it from!
Related posts: