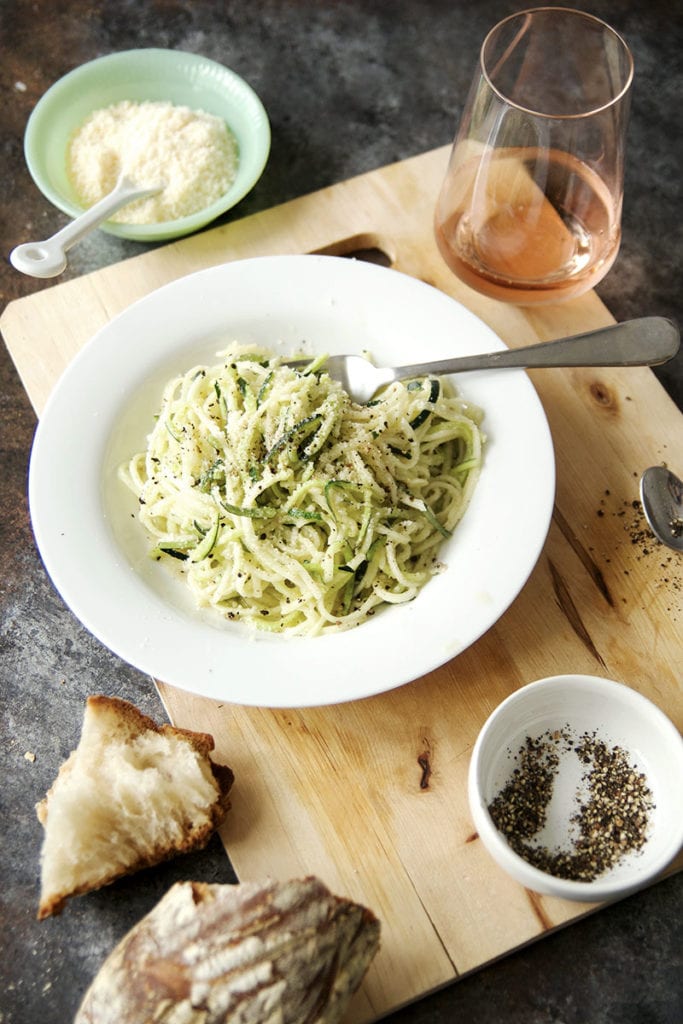 You know how a lot of people normally diet before the summer bathing suit season? Are you one of those people? I feel like most often I am eating healthy during wintertime so that I can eat and drink whatever I want during the summer. I hope that sounds more like you.
My people!
Yesterday, we left for the Wisconsin Dells. It is our yearly vacation with Mike's whole side of the family. We were all really looking forward to it all week long. Andy would wake up everyday and cry that it wasn't vacation yet. He would tell me if we just waited until after Jack's nap then it was time to go.
Every.
Single.
Day.
We are here finally! Yay! Let the pools and waterslides and vacation eating begin. Well, vacation eating continue, I guess.
Mike and I made a deal that after vacation we would get our big butts and beer bellies in gear. However, I started a little early. Shh, don't tell Mike.
I made zucchini noodles instead of glorious pasta noodles. I ate salads. I skipped fries. When Mike had an after dinner drink, I made myself scarce and worked on blog stuff or hid in the basement with the kids.
It's not that I was worried about wearing a bathing suit on vacation or anything. Clearly we are at the end of summer, so whatever damage is done. Do you ever just feel like, enough with the fried food?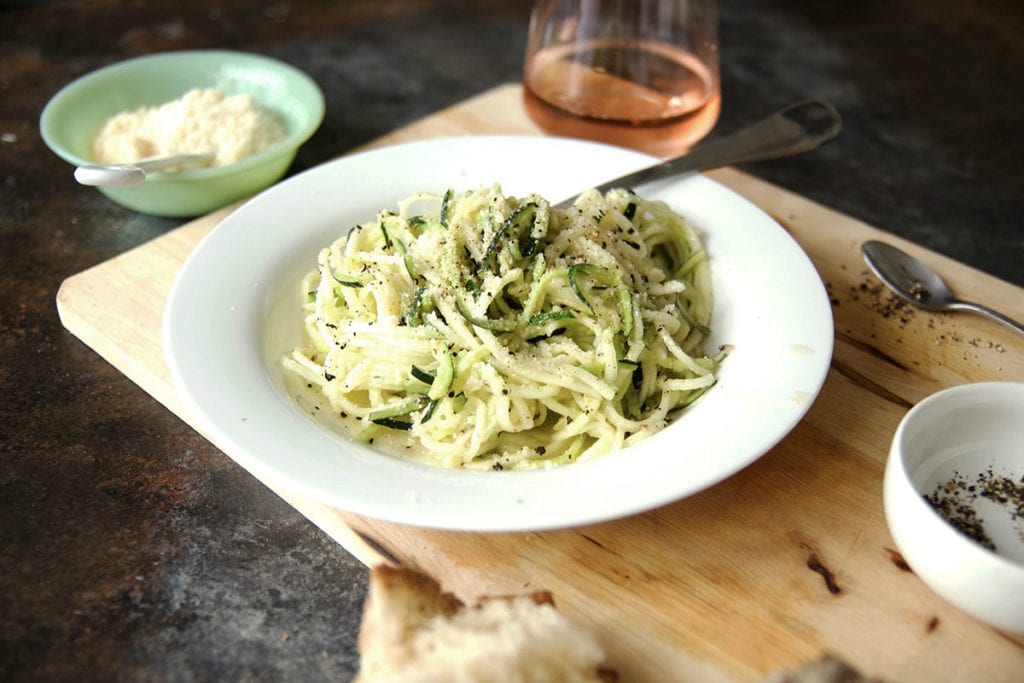 I just wanted some good old fashioned greenery on my plate.
No other motives aside from that. Plus, another motive, ever since I found zucchini noodles in my local Target and Whole Foods, I have been loving to find ways to make them fatty! Ha! Not fatty, just enjoyable. I mean yeah, summer zucchini is sweet and delicious, but it is just zucchini. You gotta make it interesting.
Enter the main players: Lots of ground black pepper, good parmesan cheese, and brown butter.
I mean, the regular cacio e pepe (cheese and pepper in Italian) recipe calls for butter, so why not brown it?
This way you can have zero carbs and still get lots of flavor and fat! It's all about balance right?
Ok, back to my poolside brews and cheese curds. Boom!
Related posts: