Small business holiday gift guide is filled with some new clothing, food, drink, and decor finds for you to support this holiday.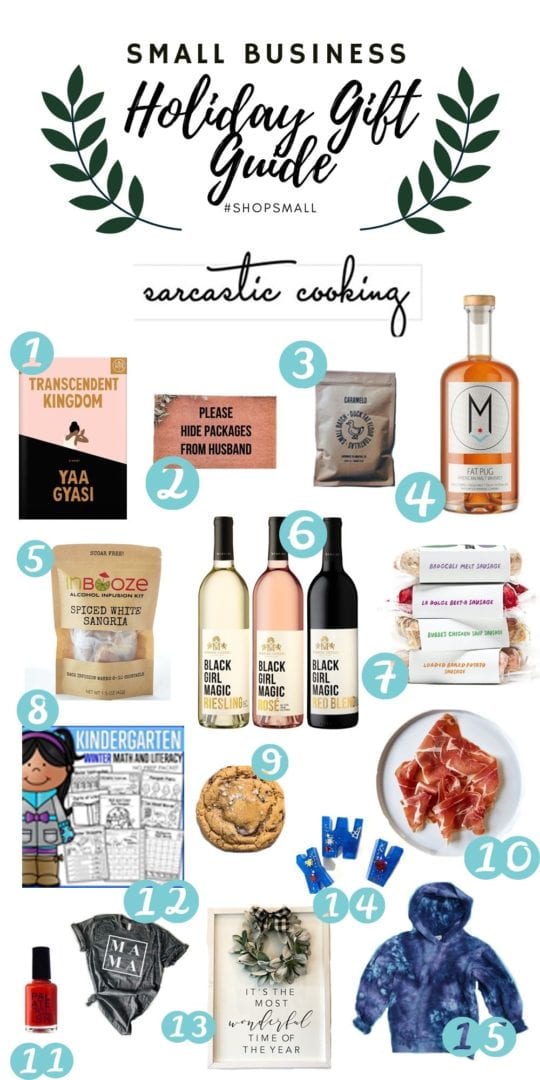 I know that all those big box stores make it super quick and convenient to order presents.
Trust me, Amazon comes right down Santa Claus Lane to our home every Christmas.
Some things, like specific toys for the boys, cannot be found elsewhere. I get it.
But books, food, clothes….
Trust me, Amazon, Walmart, and Target will be fine without this little chunk of your business.
This year especially these little makers and smaller shops need our business to stay afloat.
Let's start supporting our little George Bailey's.
I personally have had enough of the Mr. Potter's of the world, amiright?!?!
Lastly, just remember that blogs are also small businesses. I am over here learning Photoshop collage making for the 40-billionth-time while handling recipe making, writing, photography, and motherhood/wifehood. Support us small bloggers by not jumping to recipe, by sharing recipes, and by word of mouth.
Thank you guys for your constant support, now go help out some of these small businesses! Thanks for sticking through this long small business holiday gift guide.
Feel free to comment with any of your favorite small businesses below.