Winter Wassail mimosa is super easy to make. A spiced punch from cranberry juice and apple cider mixed with you favorite bubbly. The garnishes make it truly festive.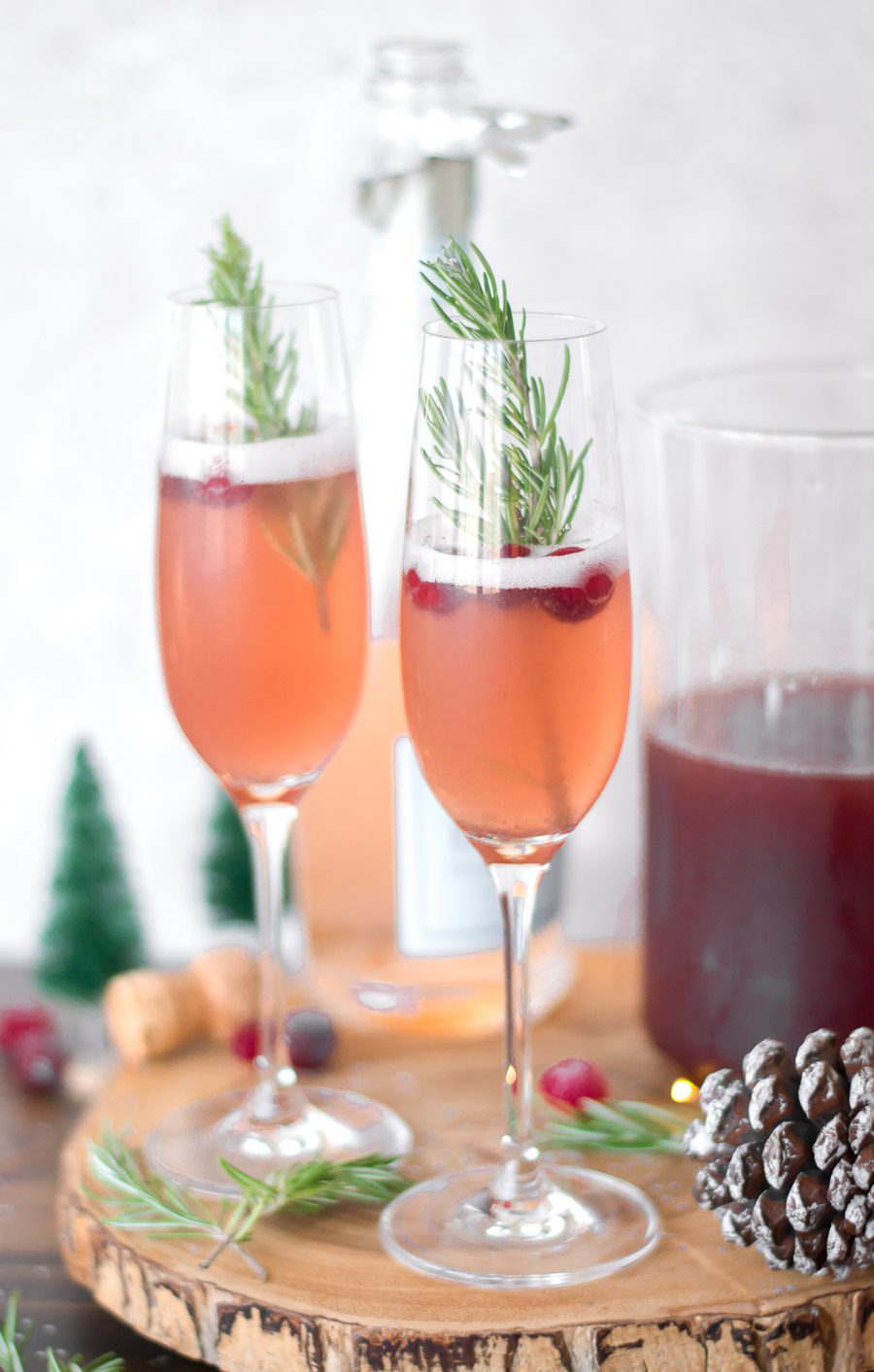 I am comin' in hot at the last minute with a new mimosa recipe for you guys.
First off, I hope your holiday plans have not been derailed by covid.
I wish you and yours all the safety and good health in the week to come.
And the new year too, of course.
Secondly, I have a little tutorial on how to make this drink over on Instagram.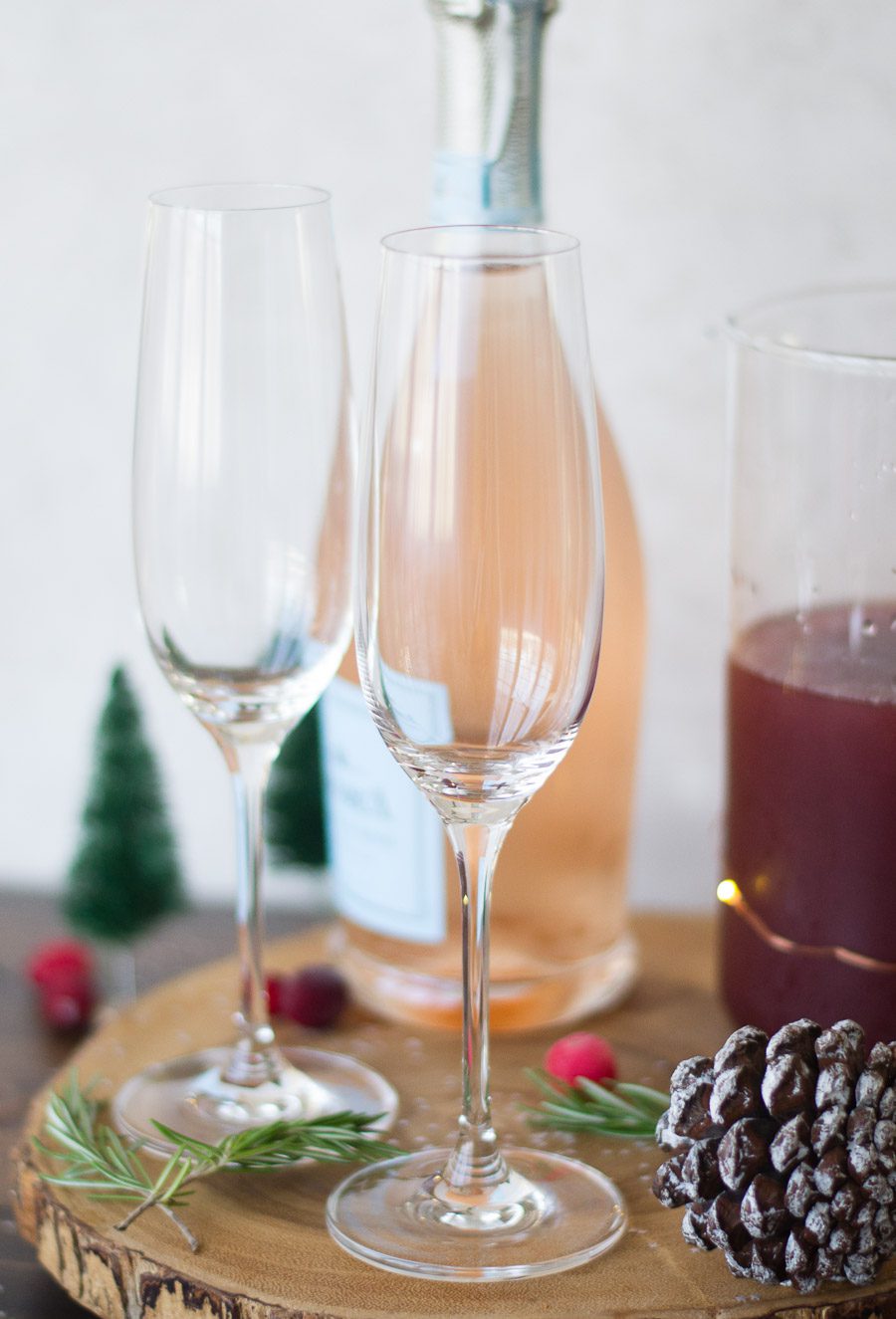 Not that you need a how to with this drink.
It is so easy.
People on the interwebs were raving about this punch.
I had to try it.
It is almost like a spiced cranberry/apple cider.
There is a nice blend of spices, black currant, ginger, and orange in the punch alone.
Why not add it to some bubbly and call it a mimosa, right?
Do not fear if you do not live close to a Trader Joe's.
Here is how to hack a easy version of a Wassail:
3/4 parts cranberry juice
1/4 part unfiltered apple cider
It has just enough spice to come close to the Wassail without overpowering your mimosa.
Feeling ambitious?
You can make your own Wassail punch at home.
I also recommend adding some bourbon to the punch, if you are a mixed drink lover.
I also have a recipe for spiced cinnamon orange mimosas if the cranberry thing isn't your jam.
The one thing to note about the Trader Joe's Wassail is to shake it VERY vigorously before adding it to the mimosas.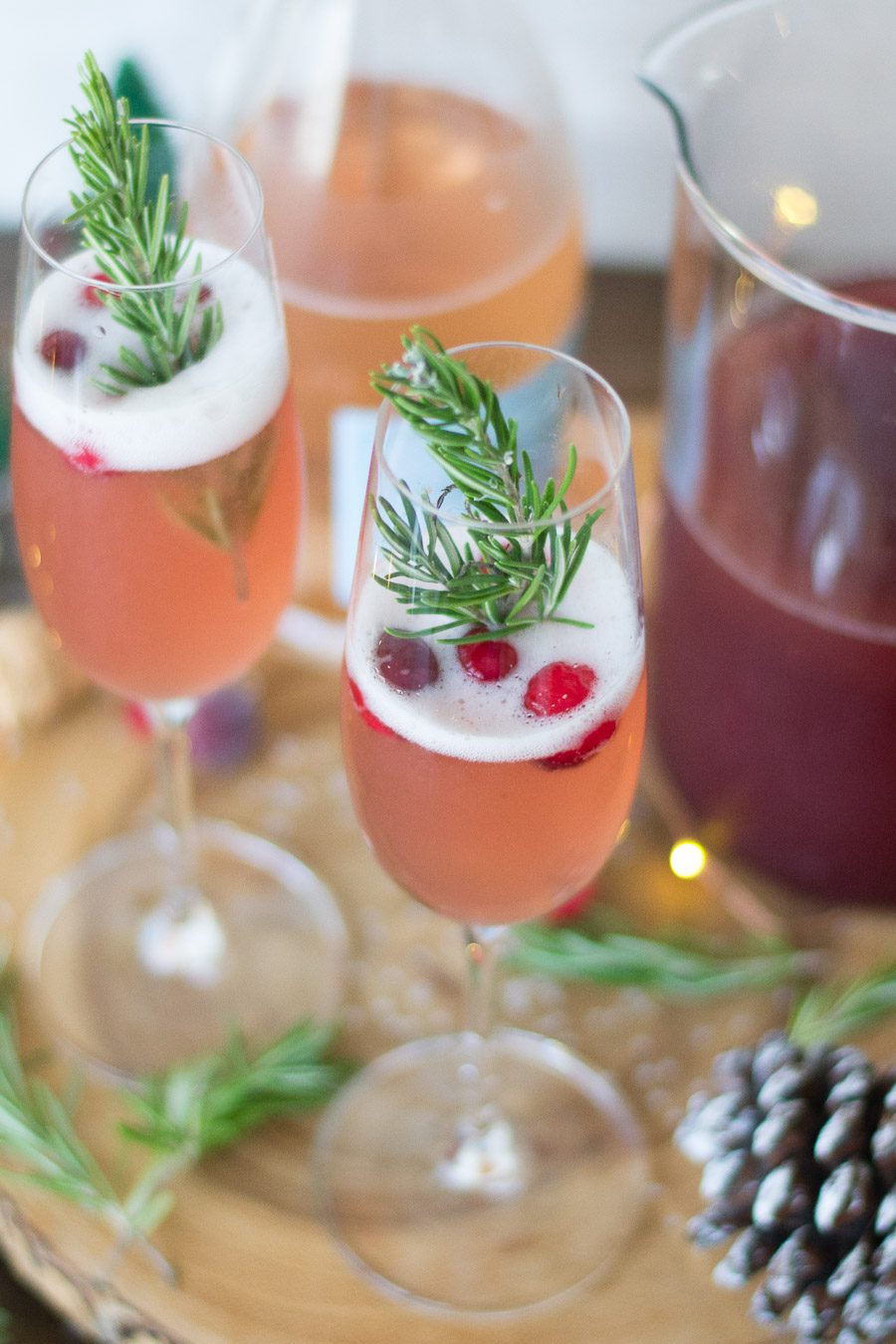 There are lots of spices and "sediment" that stick together or sink.
You want to disperse all that through the juice before adding it to the drink.
Enjoy your holidays and cheers!
Happy Wassailing!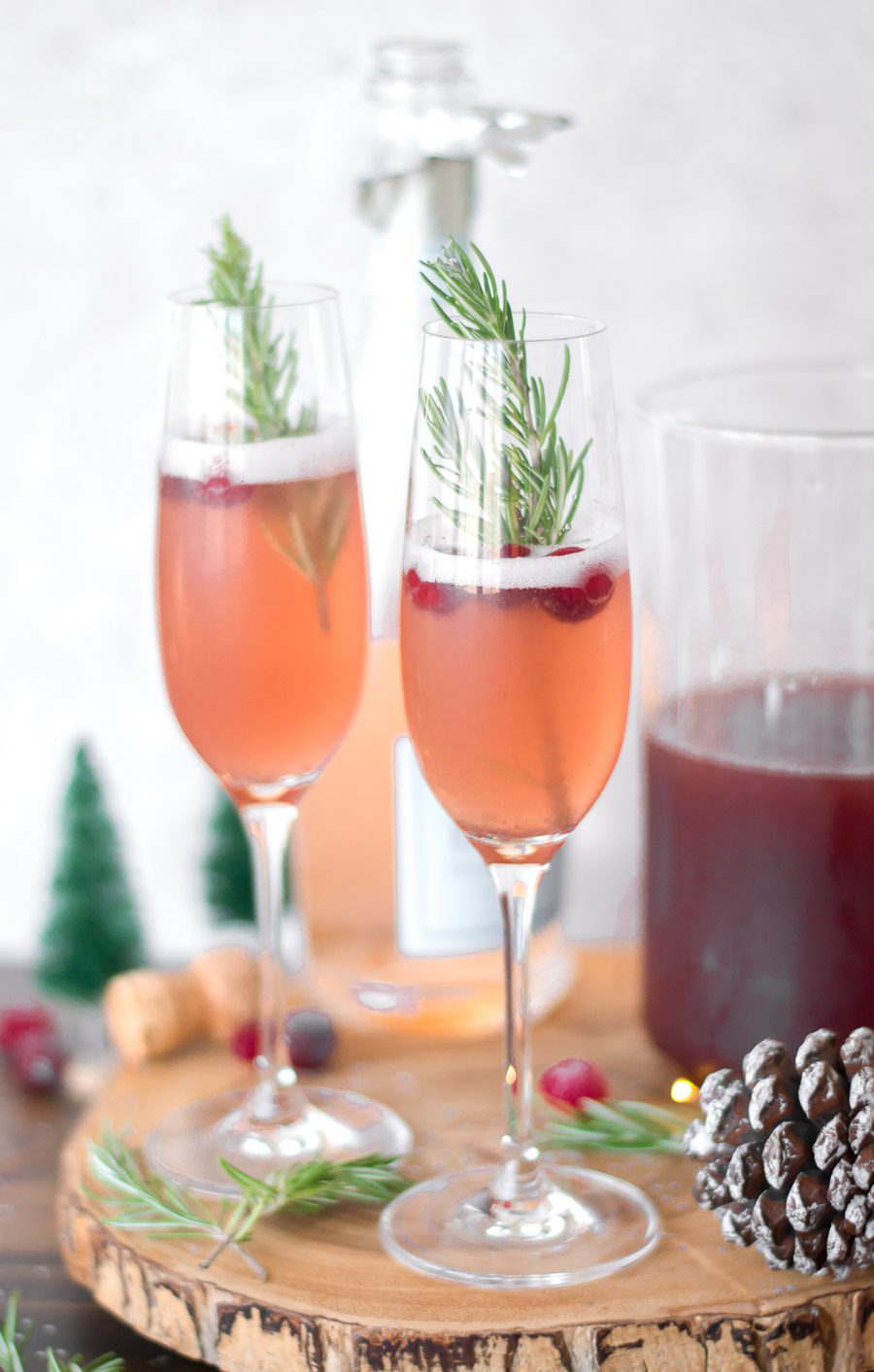 Winter Wassail Mimosas
Yield: Makes 4-6 Mimosas

Prep Time: 5 minutes

Total Time: 5 minutes

Bubbly Prosecco or sparkling Rosé mixed with a spiced cranberry/apple Wassail punch.
Ingredients
1, 750ml Bottle Prosecco or Sparkling Rosé
1 cup Winter Wassail Punch*
Fresh Rosemary Sprigs, for garnish
Frozen Fresh Cranberries, for garnish
Instructions
Add about a scant 1/4 cup of the Wassail to each champagne flute.
Top with bubbly.
Garnish with frozen cranberries and rosemary.
Notes
To make your own easy version of a Wassail at home, mix 3/4 parts cranberry juice with 1/4 part unfiltered spiced apple cider.
Recommended Products
As an Amazon Associate and member of other affiliate programs, I earn from qualifying purchases.