Spiced cinnamon orange mimosas are a way to have the same holiday mimosa with a festive spice-infused twist. A simple syrup infused with cinnamon, star anise, and ginger adds a warming sweetness to this brunch beverage.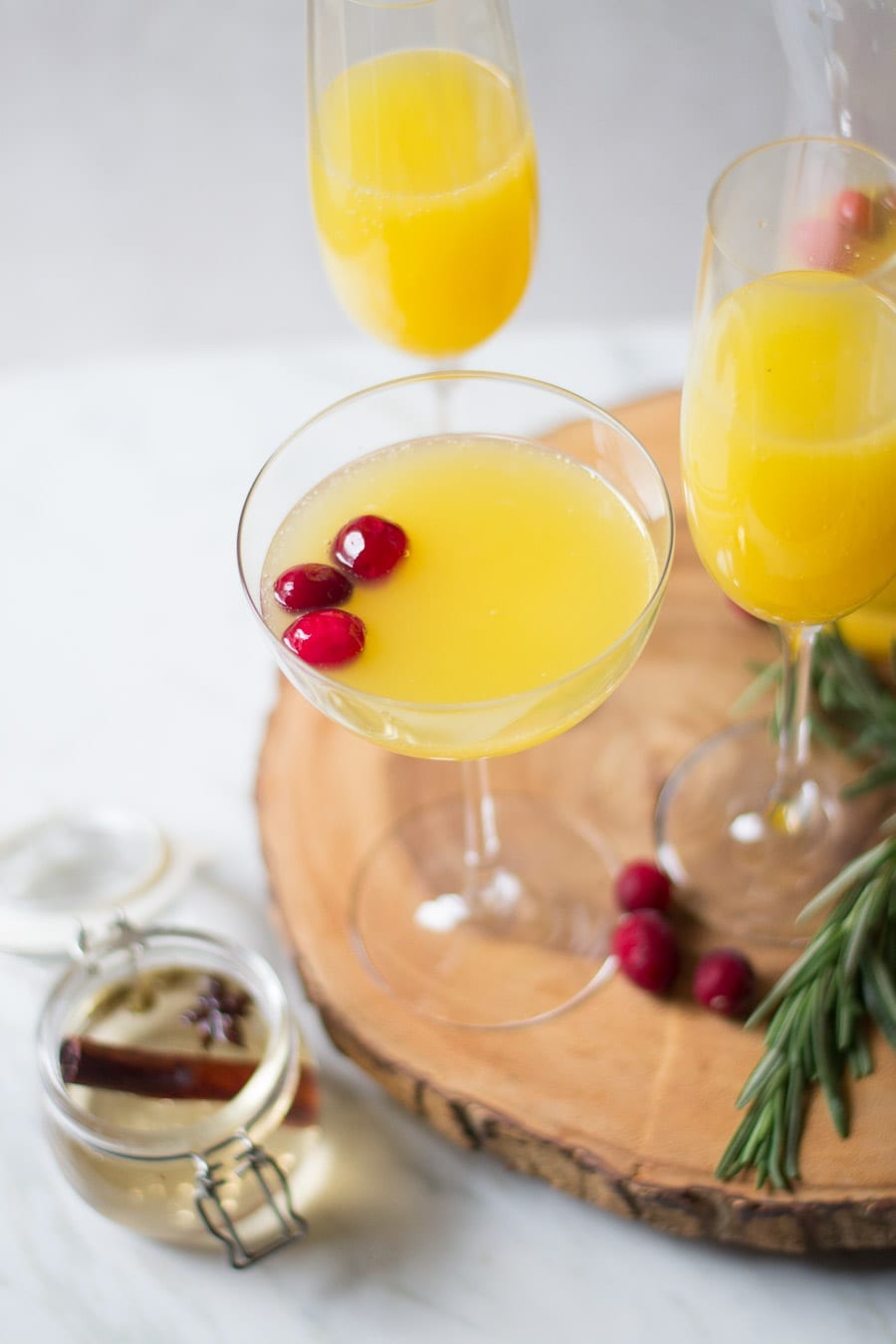 Only a few days left until Christmas! Did you get all your shopping done? I have an even more important question for you though.
Is your menu planned? Are you doing a brunch of some sort?
This year I am cooking a taco-mas feast. We are ditching the usual menu for something more fun and flavorful. The way Thanksgiving fell so late this year doesn't really leave me longing for mashed potatoes any time soon.
Fiesta it is!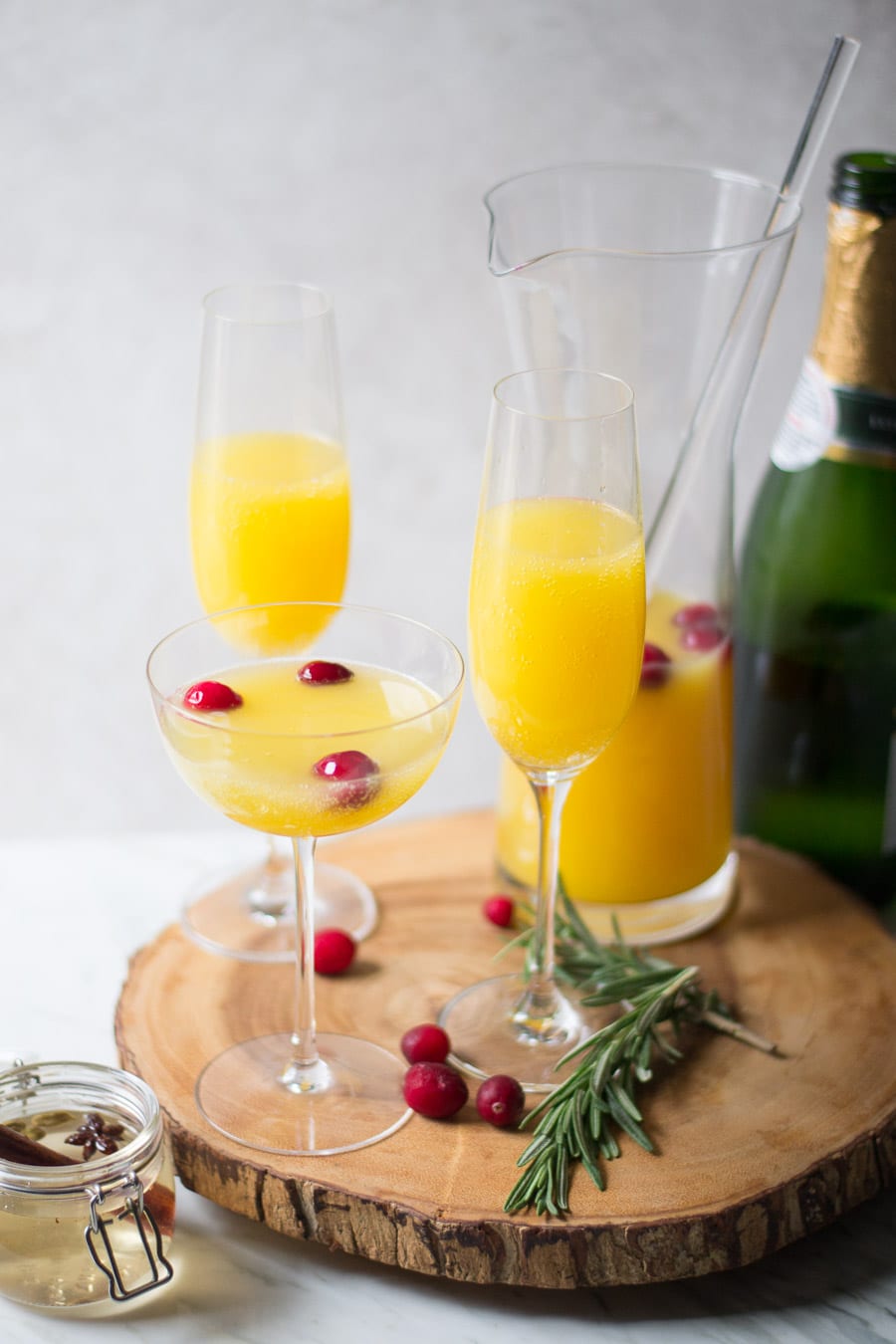 Before we switched it up and decided to give my mom more grey hair with this very untraditional-for-us menu, we were going to do red wine braised short ribs, mashed potatoes, and a cheese plate to start.
The usual kind of thing you would expect at our house.
Once people start to arrive for dinner, we have a choice of bloody Mary's or mimosas.
Are you team bloody or mimosa?
I am usually team one of each. I don't discriminate.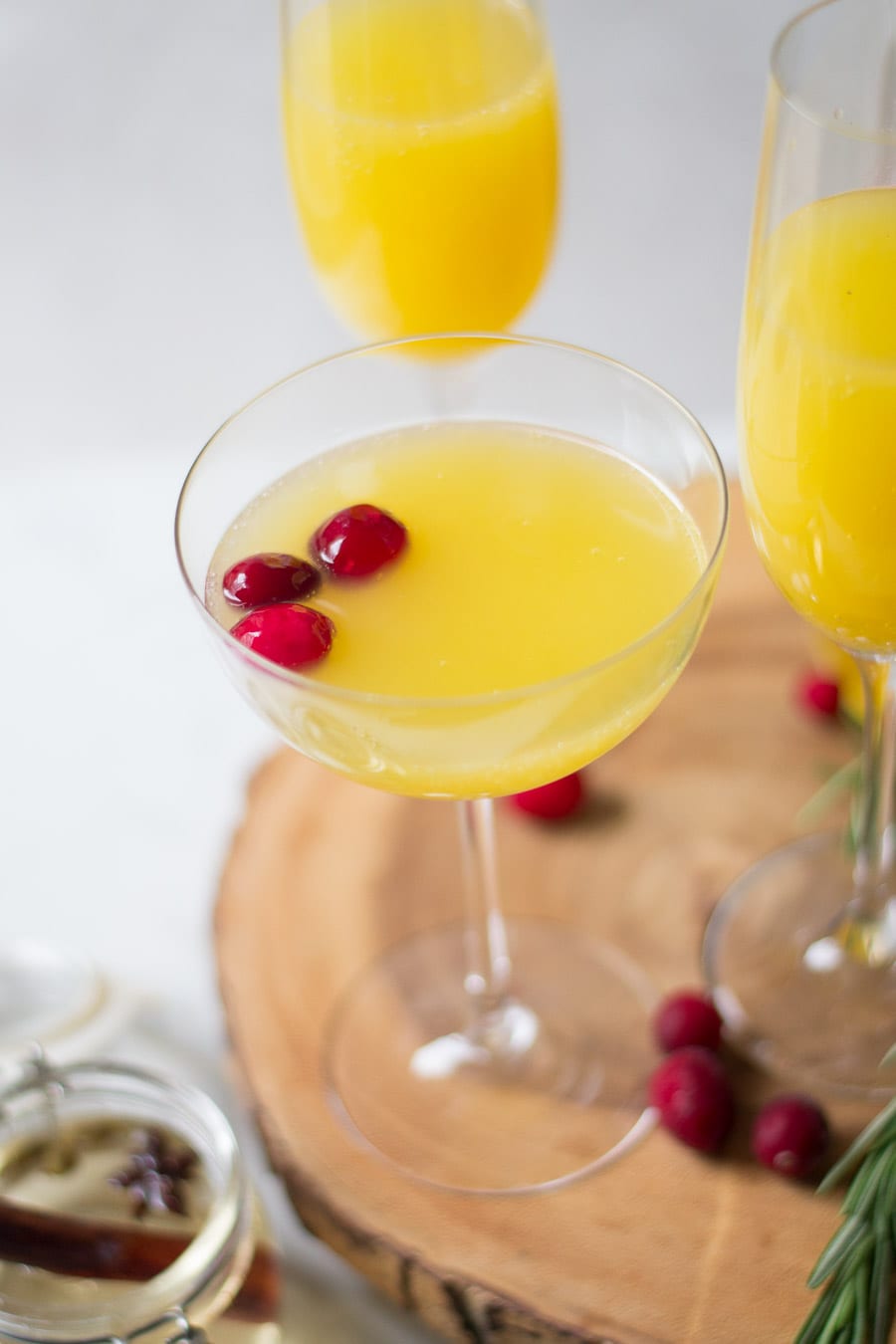 Spiced cinnamon orange mimosas are a sweeter and spicier version of the traditional mimosa. Yes, it is an extra step to infuse a simple syrup with all the seasonal spices. It is worth it because the spicy simple syrup can also be added to other cocktails people at your house will be enjoying.
Another use for this simple syrup would be to add it to a ginger beer and vodka cocktail. Can't you just smell the spices?!?!?!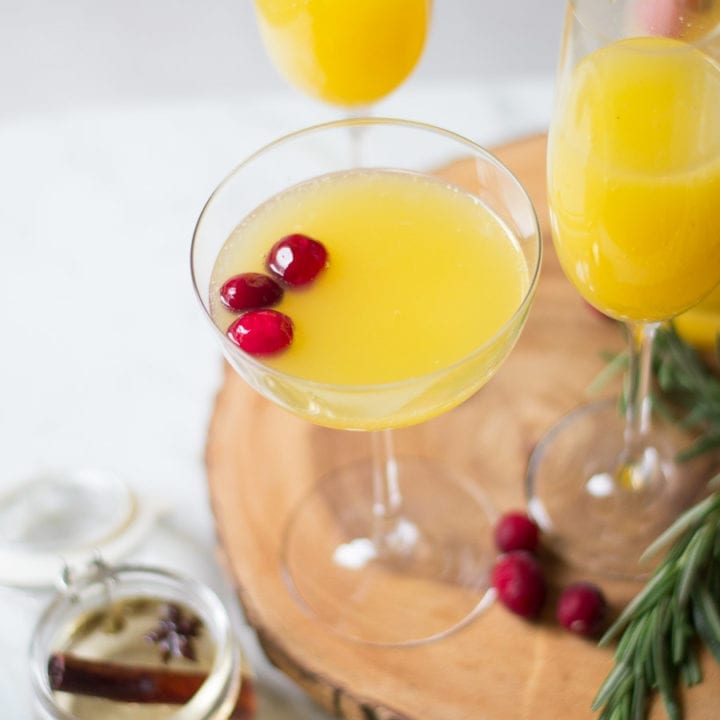 Spiced Cinnamon Orange Mimosas
Spice infused simple syrup perfect to add to mimosas or cocktails this holiday season.
Ingredients
1/2 cup water
1/2 cup sugar
1 cinnamon stick
1, 1/2 inch knob of fresh ginger
2 cardamom pods
2 dried star anise
FOR THE MIMOSAS:
1, 750 mL bottle of brut champagne
Orange Juice
a few tbsp simple syrup
Instructions
Add the water and sugar to a small saucepan. Bring to a simmer over a medium flame. Add in the cinnamon stick, cardamom, star anise, and ginger.
Reduce the heat to low. Simmer for 7 minutes.
Let the simple syrup cool and transfer to a separate heatproof bowl.
To make the mimosas, add a few teaspoons to the bottom of each cocktail. Top with champagne and then orange juice.
Recommended Products
As an Amazon Associate and member of other affiliate programs, I earn from qualifying purchases.