Today, for you all, right here on this blog, I have another easy one pot meal. This recipe is perfect for a weeknight in. Just toss the ingredients into a large skillet and go watch your Sunday night DVR recording of Shameless.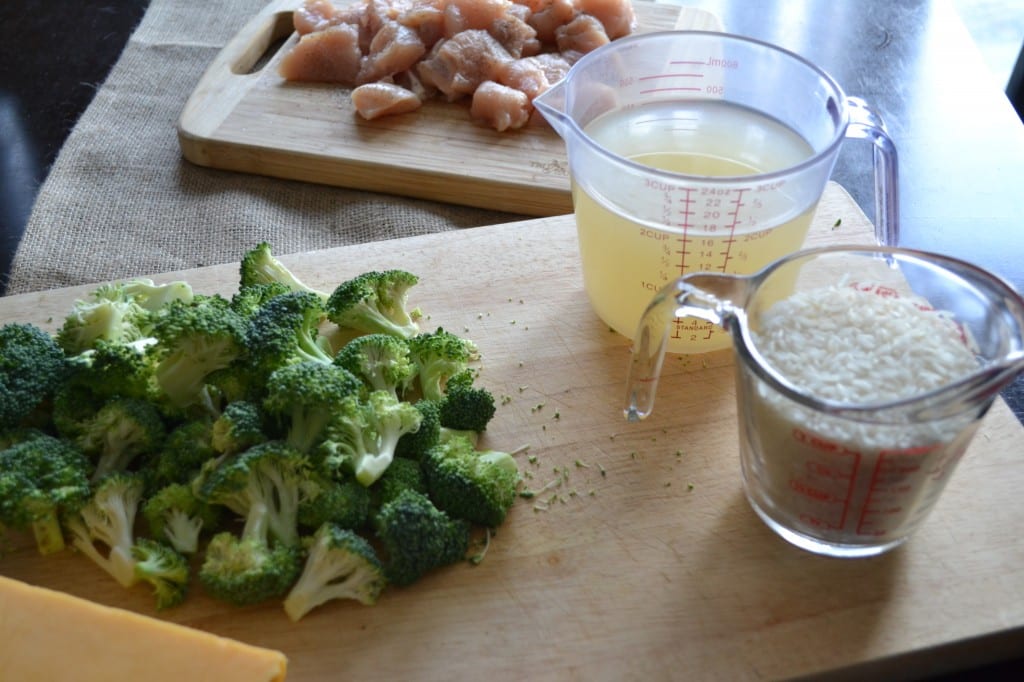 By the way, if you have Showtime, you totally should be watching this show. It is heartbreaking and hilarious at the same time. If you don't have Showtime, jump on the How I Met Your Mother or Happy Endings or Parks and Rec bandwagon.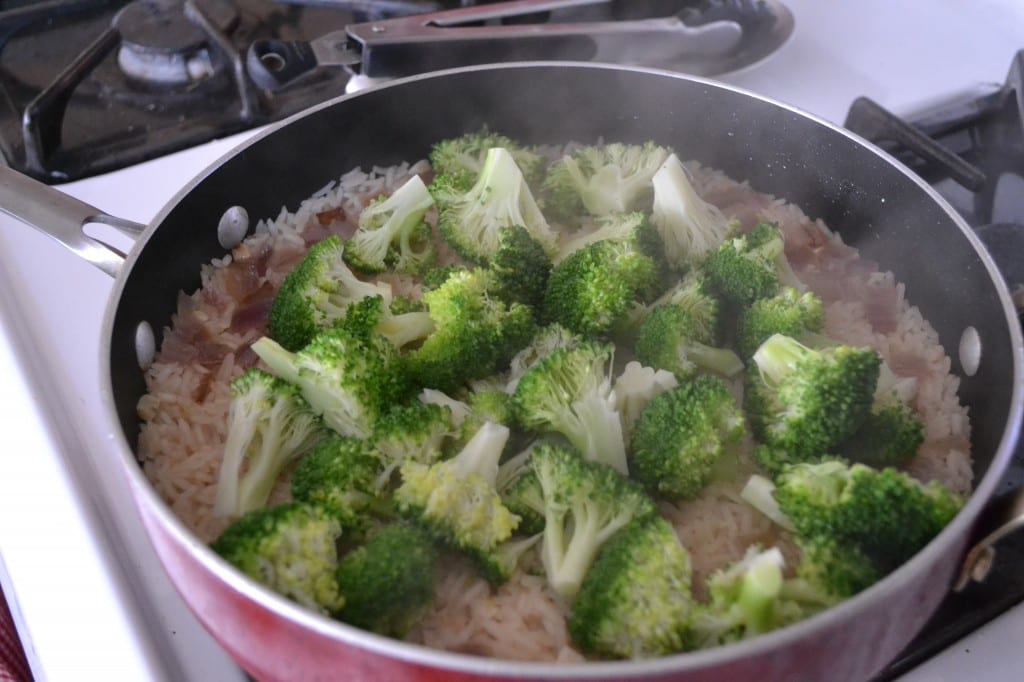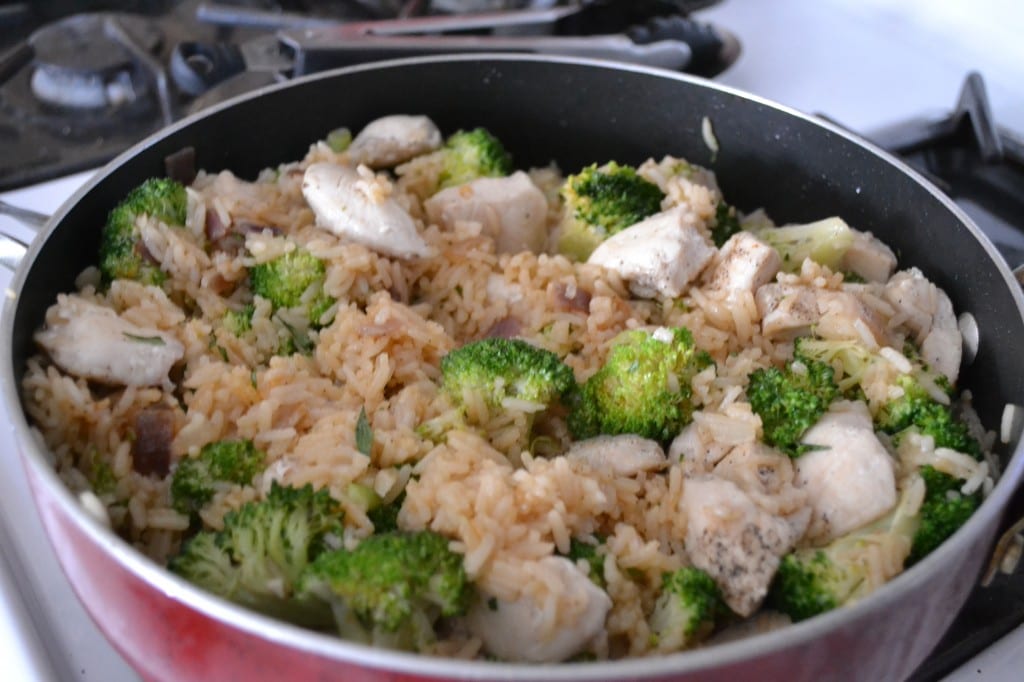 I heard a lot of people talking and tweeting about Parenthood. I am going to have to maybe save that one for the summer when all my regular TV shows take a hiatus.
Anyway, back to the food. This dish can be used as a basic template. Instead of rice, you can switch it up with quinoa or any other grain you prefer. Instead of chicken you could use a lean beef or maybe tofu for you vegetarians out there.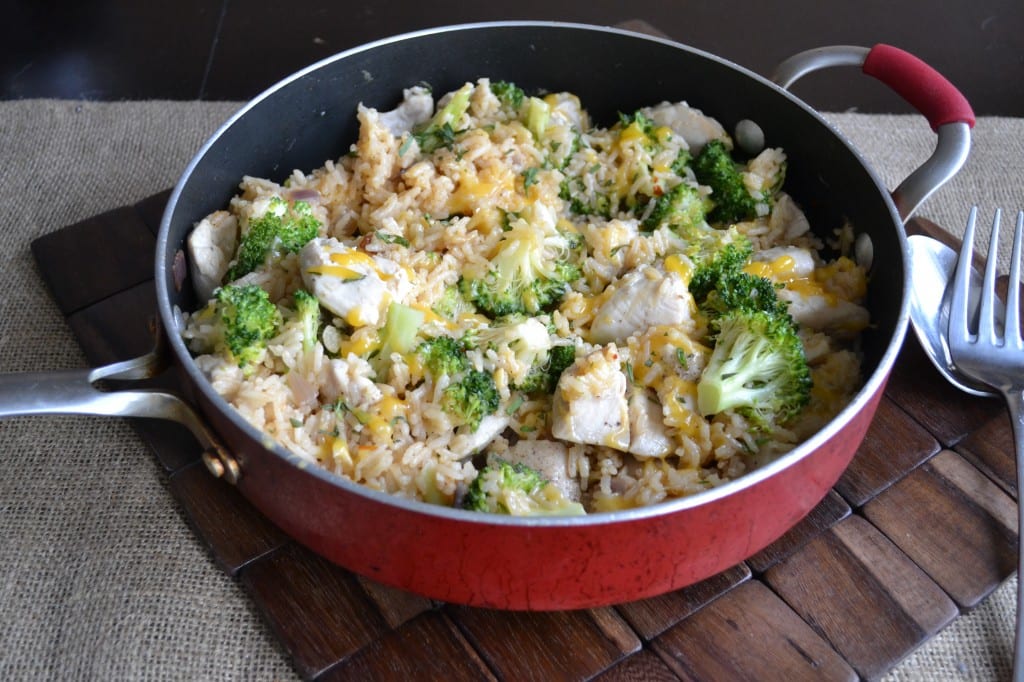 And let's talk about the cheese. I just used sharp cheddar, but imagine a nice creamy fontina or a low-fat mozzarella if you are watching your weight.
We have eaten this twice over the past week. It is a large enough recipe to have leftovers for another meal. I know you guys will love this!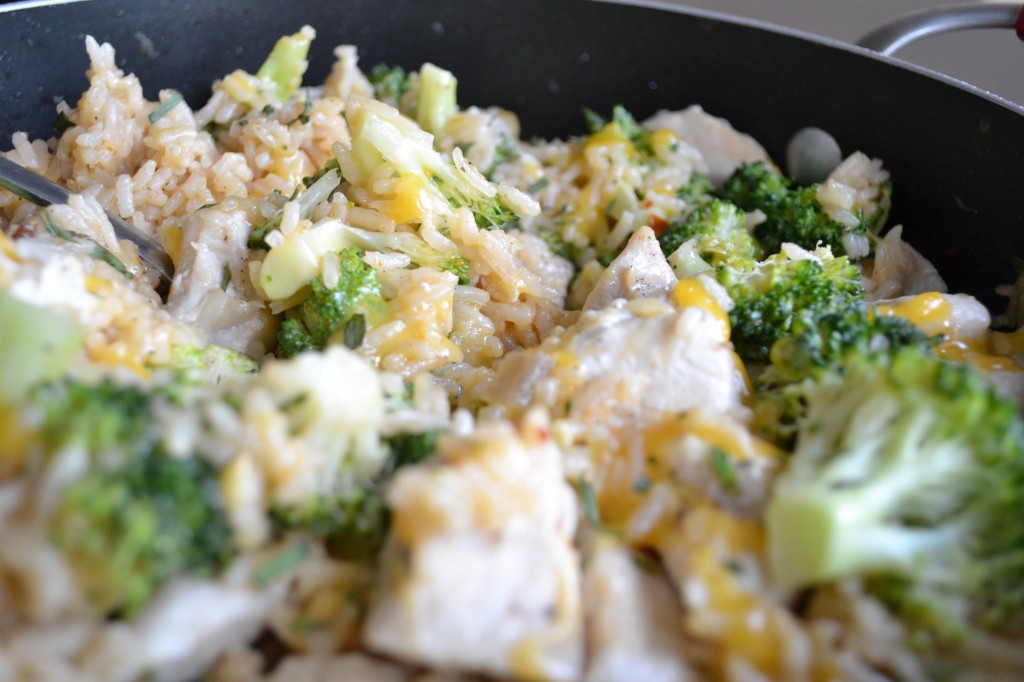 Cheesy Broccoli, Chicken, and Rice
Recipe Type
:
One Pot Meal, Dinner
Author:
Prep time:
Cook time:
Total time:
Ingredients
2 Tablespoons Olive Oil
1 Pound Boneless Skinless Chicken Breast, cut into cubes
Salt & Pepper
¼ Cup Diced Red Onion/Yellow Onion
2 Cloves Garlic, minced
1 Cup Jasmine Rice
2 Cups Low-Sodium Chicken Stock
5 Cups Chopped Broccoli Florets
½ Teaspoon Salt
¼ Teaspoon Pepper
½ Teaspoon Paprika
Pinch of Crushed Red Pepper Flakes
1 Tablespoon Fresh Chopped Tarragon
1 Cup Shredded Sharp Cheddar
Instructions
Add olive oil to a large skillet and heat for a minute over medium/high heat. Season chicken with salt and pepper and then add to the hot pan. Cook chicken for five minutes, tuning each piece once. After five minutes, remove from pan, place on a plate off to the side.
Reduce heat to low, add onion. Sauté onion for three minutes. Add the garlic and cook for one minute. Add rice to pan, stir for a minute or two to toast the rice.
Pour in the chicken stock. Bring to a simmer with the lid on. Simmer rice for fifteen minutes.
Eight minutes into the rice cooking, add the broccoli to the rice. Cover with lid and continue cooking rice while the broccoli steams.
Add the salt, pepper, paprika, and crushed red pepper flakes to the broccoli and rice. Stir to combine. Add in the chicken and tarragon, stir to combine. Sprinkle cheese on top of broccoli, chicken, and rice. Cover with lid and let stand for two to three minutes, until the cheese melts. Stir the melted cheese into the dish. Serve right away. Reheat in microwave or in a pan with a little bit of warmed chicken stock. Dish will last four days in the refrigerator in an airtight container.
Related posts: