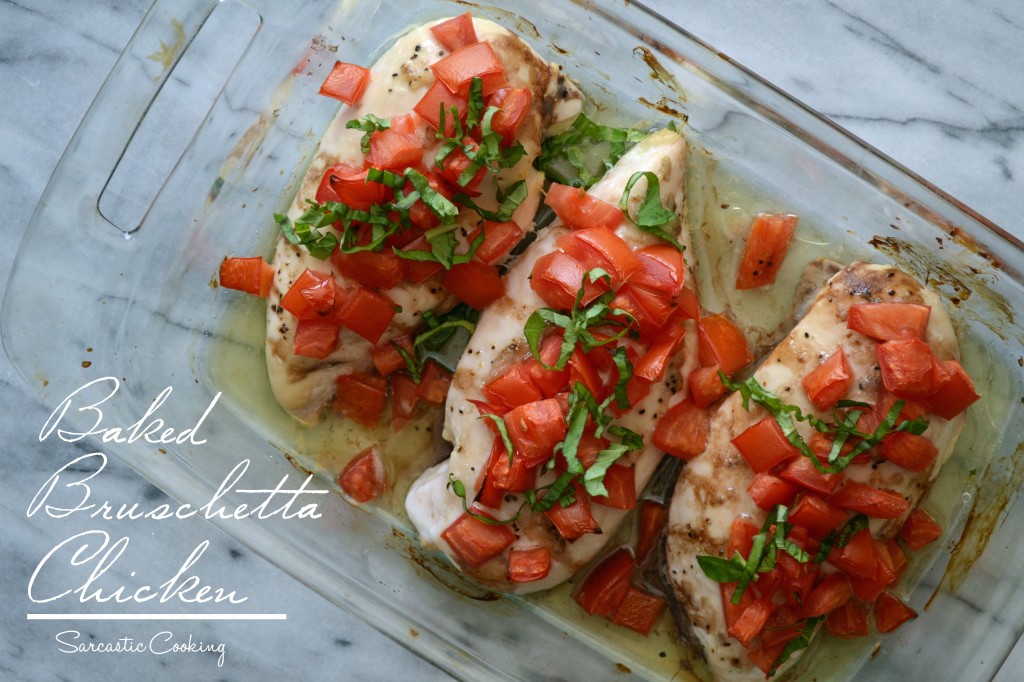 I know that summer is over and that tomatoes aren't at their best right now, but I eat tomatoes year-round and am none the wiser of the differences. I seriously eat something with tomatoes almost every single day.
I love the caprese-like combination of tomatoes, basil, and fresh mozzarella. Seriously, you can see my love of that combo in my favorite pasta recipe.
I make this once a week. Just now that I am pregnant I make it without the fresh mozzarella. It is still just as awesome.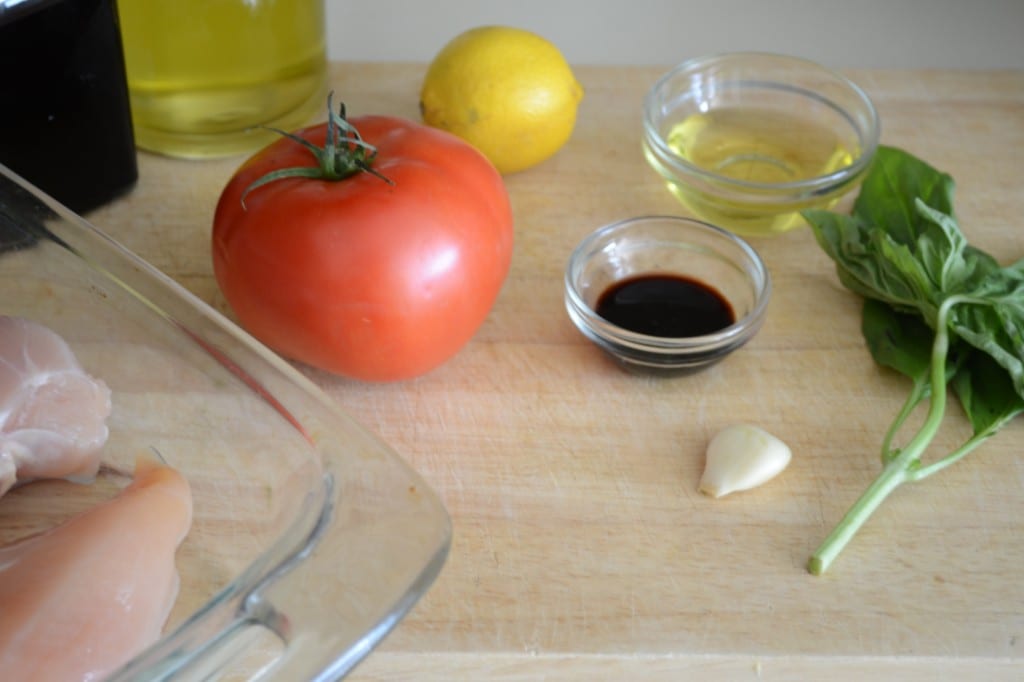 Somebody else that loves that combination is Heidi from foodiecrush. She did an amazing round up of all things tomato, basil, and cheese related.
If you have time, head over and check out all the amazing creations.
It might be repetitive of me but in addition to making my favorite tomato-laden pasta once a week, I have now been making this chicken dish on the reg too!
It is seriously so easy. It is done in thirty minutes, it is gluten-free, and kind of healthy!
Serve this up with some green beans or roasted vegetables and you have an instant classic.
I know you will be making this once a week, just like me.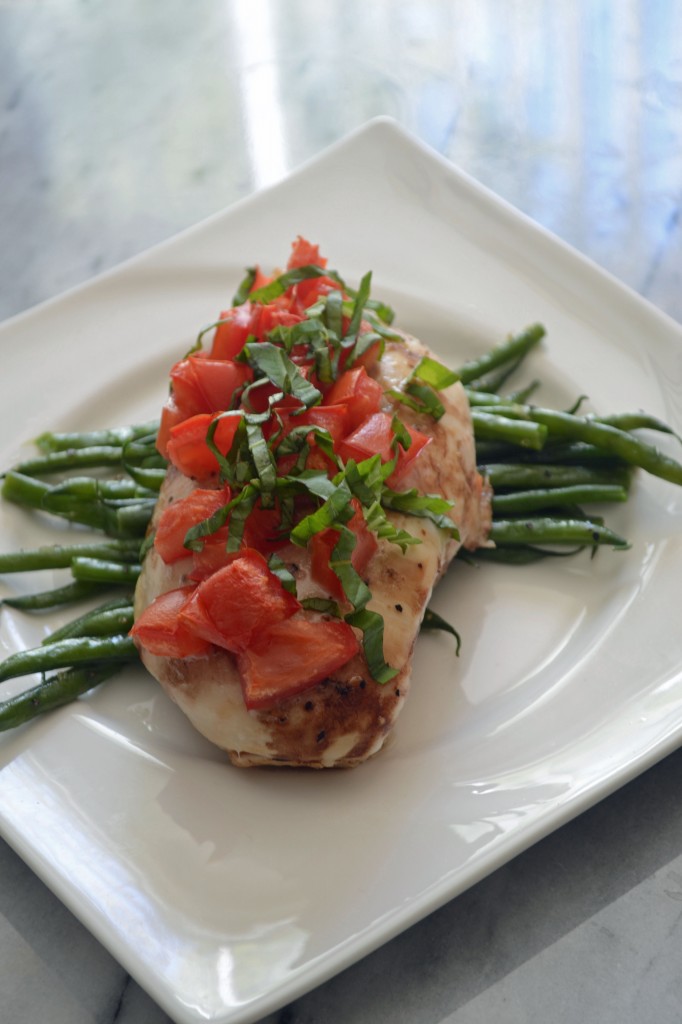 Baked Bruschetta Chicken
Author:
Prep time:
Cook time:
Total time:
Ingredients
3 Boneless Skinless Chicken Breasts
2 Tablespoons Olive Oil
½ Tablespoon Balsamic Vinegar
Pinch of Salt and Pepper
1 Clove Garlic, grated
1 Large Tomato, seeded and diced
Juice of ½ Lemon
¼ Cup Chopped Fresh Basil
Instructions
Preheat the oven to 350 degrees F.
Arrange chicken breasts in a medium baking dish, leave about a ½ an inch between each breast. Drizzle olive oil and balsamic vinegar over the chicken. Use tongs to toss the chicken in the oil and vinegar.
Season each breast with a little bit of salt and pepper on each side. Take about 1/3 of the grated garlic and spread it over the top of each breast.
Top each breast with 1/3 of the diced and seeded tomatoes. Squeeze some lemon juice all over the tomatoes and chicken.
Bake the chicken in the oven for 30 minutes, until the internal temperature of the chicken is 165 degrees F.
Top the chicken with the chopped basil and serve right away.
Related posts: