Has there ever been a food as polarizing as the pickle? Maybe the olive comes close. Pickles, you either love them or you hate them. I have rarely heard of a person having a middle of the road opinion on pickles. Mike is a pickle hater. I am a pickle lover. This bodes well for me, because as long as Mike asks for pickles on the side, I reap those extra pickles all the time!
I eat a pickle as a snack all the time. Sometimes when I eat the pickle right out of the jar, with the refrigerator door wide open (sorry Dad), I sing the pickle song from the Little Rascals Movie to myself. Yes, I am that big of a nerd. I also do a pretty good Alfalfa impression…
Back to pickles. I wrote an ode to the pickle. I have made my own pickles. I fried pickles. I have Dill Pickle Vodka for Bloody Marys. I just love pickles! Whenever I order a burger or sandwich for Mike, it pains me to have to utter the words, no pickles, please—like, hurts deep down in my soul.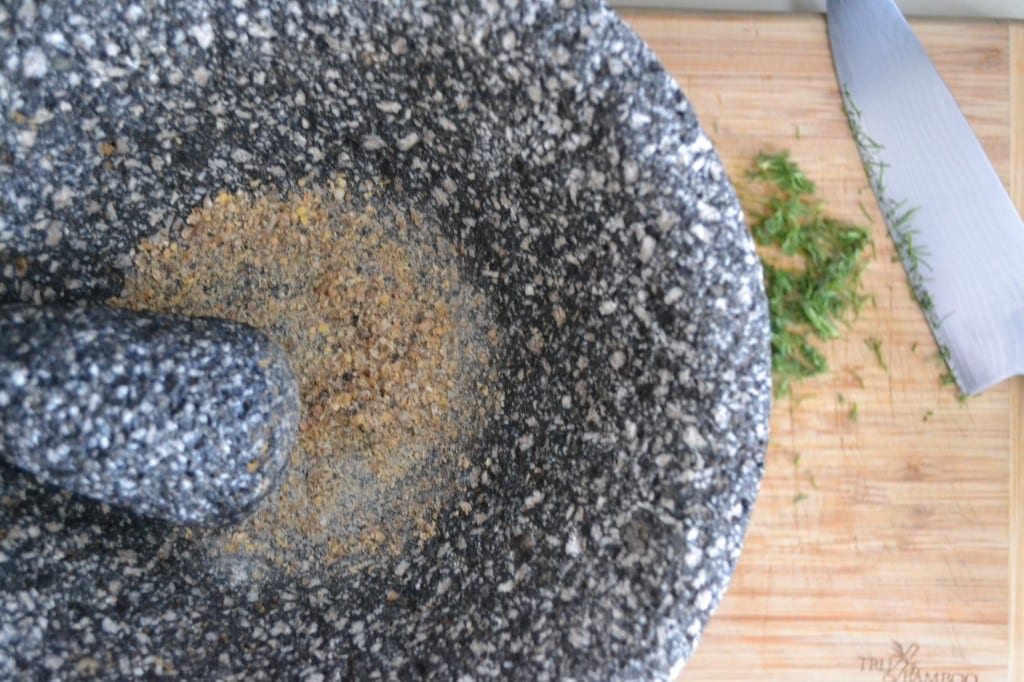 I guess if you are a pickle hater, there is nothing that can ruin a sandwich for you faster, than a single slice of pickle. If a pickle even comes in contact with the bun, you are stuck with pickle flavor even if you take the pickles off. Poor pickle haters. I like to think you are in the minority in the world.
This recipe is for all the pickle lovers out there. It is a way to enjoy the seasonings of pickles without the pickle breath. That is probably the only down side to pickles, garlicky, dilly pickle breath.  Anyway, here it is!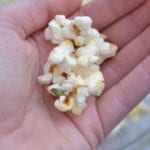 Dill Pickle Popcorn
Ingredients
12

Cups

Popped Popcorn

non-buttered or buttered whichever you prefer

2

Tablespoons

Fresh Finely Chopped Dill

½

Teaspoon

Coriander Seeds

½

Teaspoon

Mustard Seeds

¼

Teaspoon

Black Peppercorns

½

Teaspoon

Garlic Powder

½

Teaspoon

Salt
Instructions
In a spice grinder or using a mortar and pestle, grind/crush the coriander, mustard, and peppercorns until semi-fine. Mix the ground spices with the salt, garlic powder, and fresh dill.

Place half the popcorn in a large bowl, season with half the spices and toss together. Add the rest of the popcorn to the bowl and sprinkle remaining seasonings on top. Serve right away.