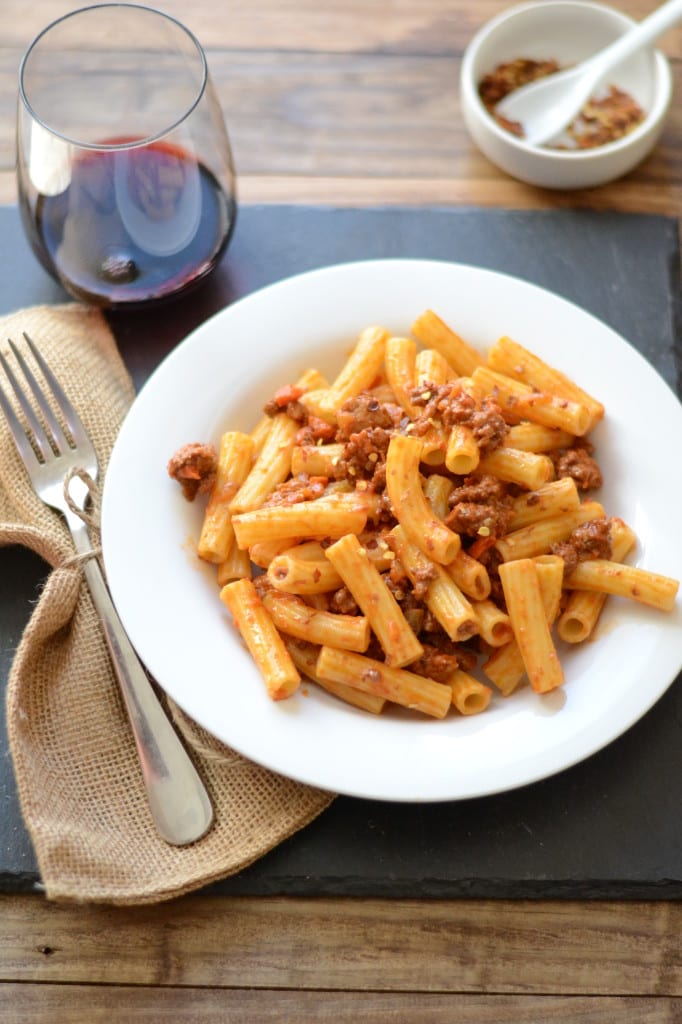 You know how every once in a while you come to this blog and see me feature a lot of recipes from a cookbook I am obsessed with? For example, last month is was Jessica's book, Seriously Delish
. BTW I am still obsessed with that book for the mac and cheese alone!
This month I am obsessed with Joy's new cookbook
 and Stephanie's new cookbook
. Seriously, there are some friggen talented bloggers out there! PS Have I thanked you for visiting this lowly little blog lately? Well, thank you!
Dinners around here have turned into a kind of regular routine.
Sunday – Lou Malnati's Pizza
Monday – Caprese Pasta (excuse the shoddy photos)
Tuesday – Sausage and Veggies
Wednesday – BFD (Breakfast for dinner).
Thursday – Mexican or Chipotle (if I am lazy)
Friday and Saturday – Mike is in charge
That is for real the schedule I loosely follow for making dinners around here. I like cooking but sometimes dinner becomes too overthought, or in my case these days, too boring.
I found this recipe from Stephanie's cookbook and I fell in love! It has replaced the usual caprese pasta. It can be cooked in thirty minutes and despite the hot and spicy factor, Andy is even a fan!!
So, if you are like me and cook pasta once a week, take out the norm and sub in this new awesome pasta instead! Trust me!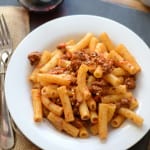 Home-Style Asian Pasta
A spicy twist on pasta with meat sauce!
Ingredients
2

Tablespoons

Olive Oil

1

Carrot

peeled and diced

½

Onion

diced

2

Garlic Cloves

finely minced

2

Teaspoons

Crushed Red Pepper Flakes

2

Tablespoons

Olive Oil

¼

Pound

Ground Beef

¼

Pound

Ground Pork

1

Teaspoon

Low Sodium Soy Sauce

2

Tablespoons

Heavy Cream

1

Cup

Low Sodium Beef Stock

½

Cup

Tomato Paste

8

Ounces

Cooked Short Pasta
Instructions
Heat oil in a small pot over medium heat and add the carrot and onion. Cook for 10 minutes until tender. Add in the garlic and red pepper flakes and cook for an additional 5 minutes.

Add the oil to a medium skillet and heat over medium. Add the beef and pork. Brown over medium heat. Stir in the soy sauce, cream, beef stock, and tomato paste.

Add the cooked vegetables and reduce heat to low. Simmer for about 12 minutes while you cook your pasta according to the packaging directions.

Once pasta is cooked, add it to the sauce, stir, and then serve.