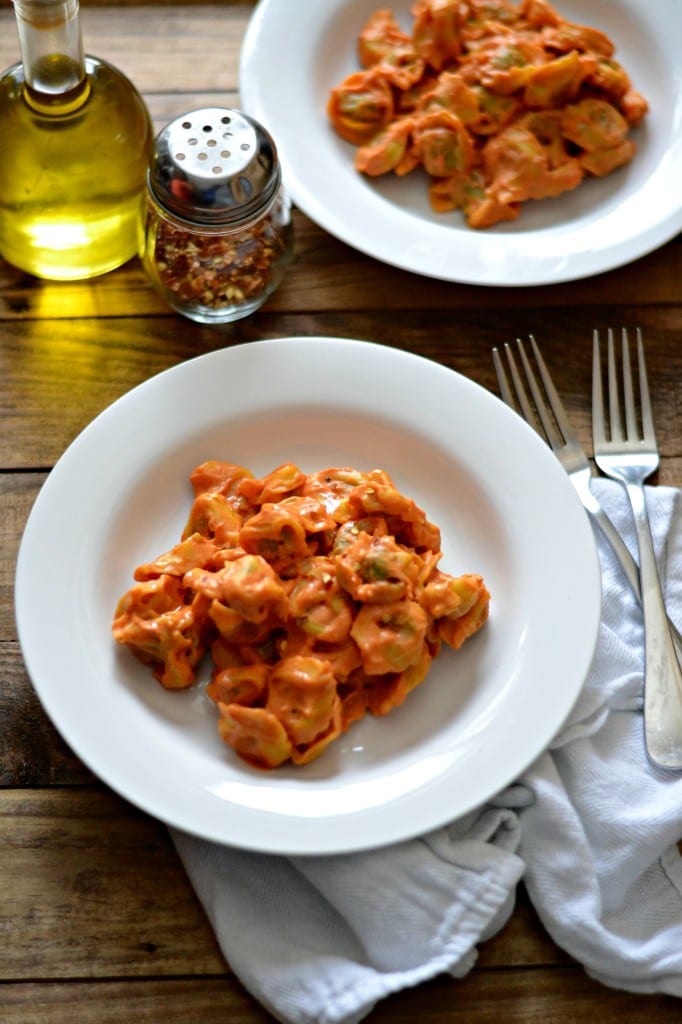 I am sure if you are anything like me, you look at people's Instagram pictures or Facebook posts and want to virtually vomit when you read about how their kids sleep through the night and sleep late waking them up with quiet kisses or when you see pictures of kids in totally unstained hipster chic clothes. Is that reality? That certainly is not my reality.
Yesterday, while Andy was crying because I wouldn't let him have my coffee cup, I was thinking that a picture of that is what people should be posting on social media. It would be a sign of comradery, like we are all in this craziness together. It would be a way of saying, "Don't worry, my kid just spilled roasted red pepper soup all over that cute and clean sweatshirt too!"
I know that my mom and I, as fellow pessimists, are not too quick to spout off accomplishments as quickly as we would matters of fact. For example, let's say my mom runs into a parent of one of our friends' from grade school. This old acquaintance will list all the wonderful things her kids are doing, despite not having seen or talked to my mom in years. My mom will patiently sit and listen and then when it is her turn to update said acquaintance on her kids, she will simply say, "They are married, two have kids, and all are healthy and happy."
I think that is the way to do it. Could things be better? Always. Does everybody need to know every little detail of a life you are trying to portray as perfect? No. Especially if you haven't seen or talked to the person in years.
So, even though I posted this sweet picture yesterday, I thought it would be nice to tell you the real back story of what was going on so, you know, you don't think my life is all Instagram worthy. Andy was fussy and wouldn't nap. He had busted his face earlier in the day when he fell into the ottoman and was just cranky. I could blame teething, but who knows with kids.
Our front blinds are broken and do not go up and down. We glued them into place, so they still open and close but do not move any other way blinds are supposed to move. We give shabby chic a new definition here!
Weezer had jumped up on to the record storage cubes to bark at imaginary dogs outside. Andy, thinking he is just like Weezer, wanted to be up on the boxes too. He tried to pull himself up by the broken blinds. When we told him no, he started crying, again, so we put him up on the boxes. He sat happily and barked out the window with Weezer.
We snapped a few pictures while Mike sat nearby with his hand out, ready to catch Andy if he moved suddenly. He moved his hand for every picture.
See, not as sweet of a moment as you think. By the time all of this debauchery and photo taking was done, I really didn't feel like messing too much with dinner. Luckily, I had the foresight to roast up some tomatoes during Andy's short-lived nap time. I plopped those, along with some tofu, a can of tomato sauce into the blender, and boom! Creamy and healthy tomato sauce!
Just boil up your favorite noodle or tortellini/ravioli and this will be a dinner adults and cranky yet totally cute and photogenic kids will both like. You can eat with one hand and judge all the pictures and posts on your social media with the other one.
Creamy Vegan Roasted Tomato Sauce
This super easy sauce is the way to add rich, creamy, and protein-packed nutrition to any basic pasta dish!
Ingredients
1

Pint

Grape Tomatoes

Olive Oil

Salt and Pepper

1, 15

Ounce

Can of Tomato Sauce

8

Ounces

of Firm Tofu
Instructions
Preheat the oven to 350 degrees F. Add the tomatoes along with a liberal coating of olive oil to a baking sheet. Season with salt and pepper. Roast the tomatoes for 25 minutes in the oven, turning once halfway through. Once roasted and blistered, let cool on the pan.

Add the roasted tomatoes, sauce, and tofu to a blender. Puree until smooth, about three minutes. Taste and add more salt and pepper to taste.

Warm as much sauce as needed in a small saucepan for a few minutes before combining with noodles.