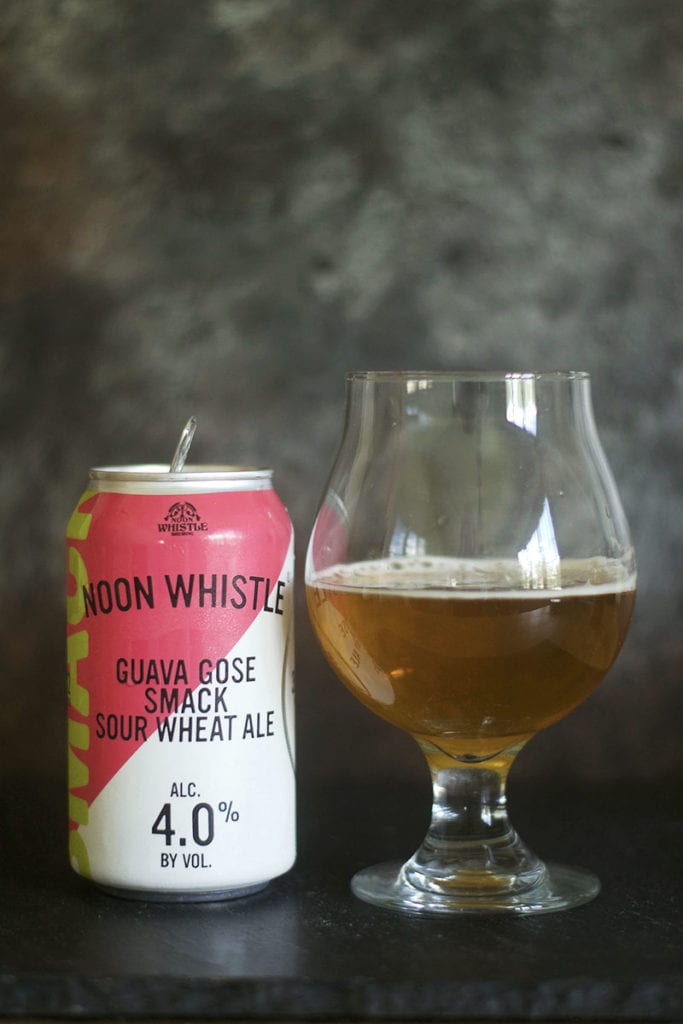 Gose | 4.0% ABV
Talk about a mouthful! This sour beer/ gose (GO-zuh) from Noon Whistle has it all. Sweet, sour, and wait for it… salty! Gose style beers along with sours ales are all the rage this summer. I am normally not a huge sour beer person. You know I love my IPA's.
But, I try beers for you guys so you will be better informed about what is out there. All for you guys!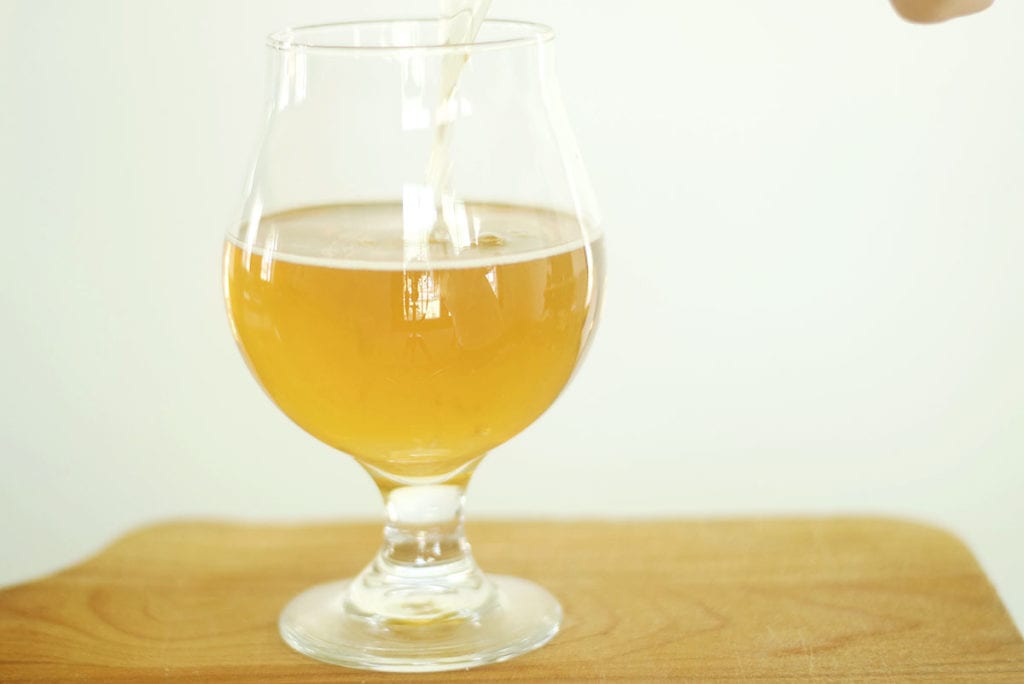 Guava Gose Smack Sour Wheat Ale hits you right upfront with a almost cider smell. The first taste is almost as if you had a little bit of salt water. It doesn't linger though. It finishes clean with a fruity slightly non ripe strawberry and pear or mango kind of zest.
This is definitely a beer for the adventurous drinker. If you want to stick with something safer and milder, try Aunt Sally from Lagunitas or Summerly from Pollyanna.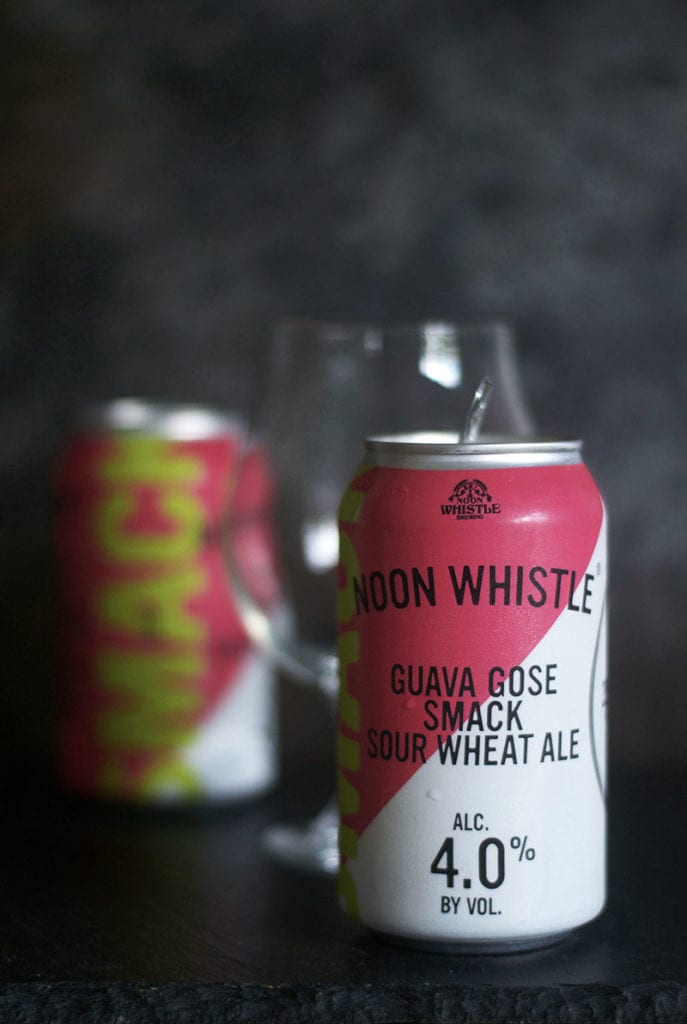 Most of the beers from Noon Whistle are low in ABV which means they are high on flavor and range from classic to complicated. They have a few exciting IPA collaborations coming up and I totally recommend giving not only the sours a shot, but there ol' standards as well.
Related posts: