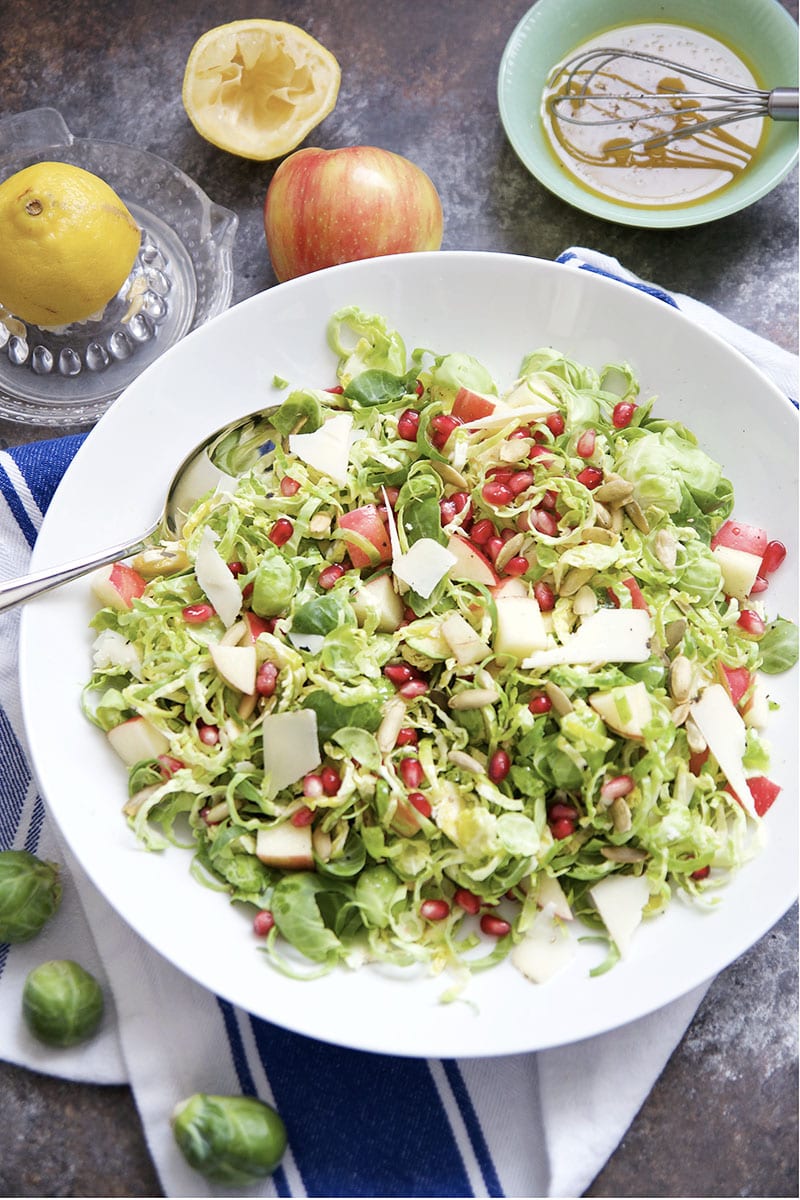 Everybody ready for Thanksgiving, tomorrow? Got those old dusty, Joey Tribbiani maternity pants on already? I think my fat pants will be on through January.
Truth!
We already had round one (ding, ding) of Thanksgiving. We did a mini Thanksgiving dinner at my brother and sister-in-law's house. My mom made this sauerkraut, we had mashed potatoes, rolls, green beans, sweet potato casserole, and roasted mushrooms.
An honorable mention goes to the turkey and pork tenderloin too. They were delicious, but I am a side dish kinda girl.
I have never been a main dish kinda gal. I could honestly skip the turkey or ham or beef. If you look at the anatomy of my plate, it is maybe a slice of turkey and then ALL THE SIDES!
Did you just X out my page?
Well good riddance. JK. Coooooome back.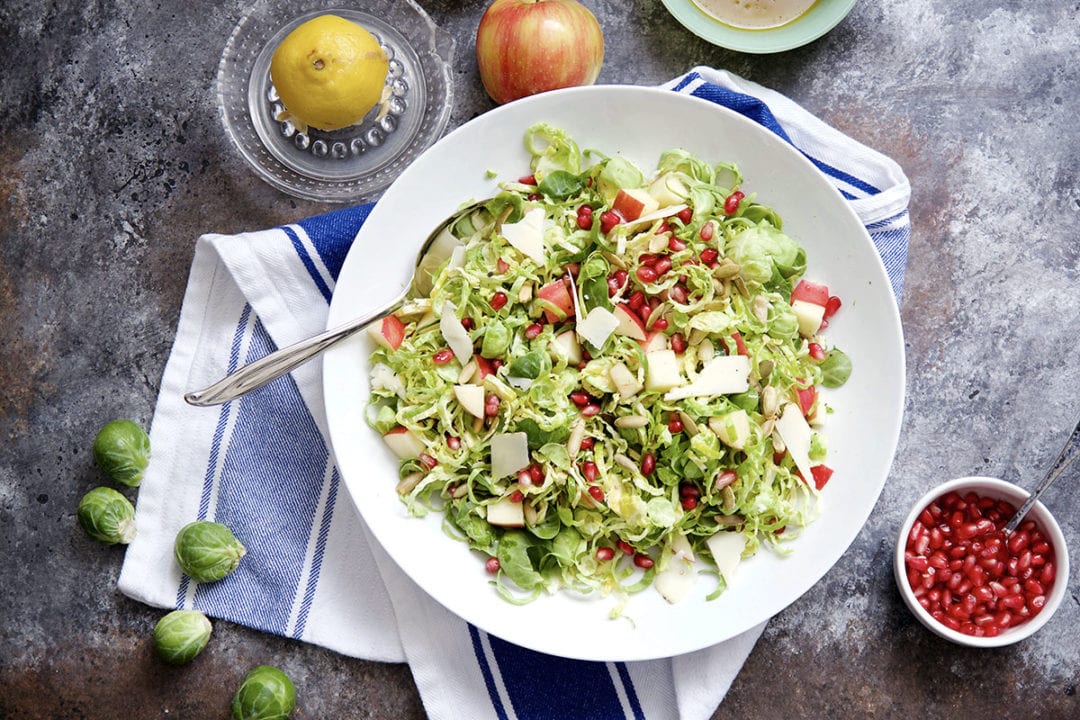 Come on though? The sides are where it's at! Mashed potatoes, Brussles sprouts, salads, carrots, roasted veggies, MAC AND MOTHER LOVIN CHEESE! Sorry, but turkey does not even compare to that list of all stars.
This year I added a new player to the mix.
Brussels sprouts are good when they are cooked and crispy, but they are even better when they are raw and shredded along with apples and beautiful pom gems. Did you ever think a salad would be such a focal point of the table?
Actually, my family are meat and potatoes kind of people, so I was the only one that went to town on this slaw.
In my opinion, they missed out.
And, if you have people like me, the ex-vegetarian/side-dishes-are-life kinda people, then you need to make this for them. It looks way more fancy and complicated than it is, trust me.
Ok, tomorrow we are off to round two of Thanksgiving fun with Mike's side of the family. I think I am bringing a baked brie and some beignets.
I'll explain why I am bringing beignets another time.
For now, eat up and enjoy your family time!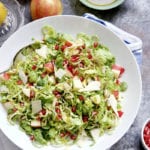 Shaved Brussels Sprout, Apple, and Pomegranate Slaw
Crunchy brussels sprout slaw with pomegranates, apples, pumpkin seeds, and parmesan cheese.
Ingredients
1

Pound

of Brussels Sprouts

shredded

1/2

Cup

Pomegranate Seeds

1

Honeycrisp Apple

diced

1/3

Cup

Pumpkin Seeds

1/4

Cup

Shaved Parmesan Cheese
For the dressing:
1/4

Cup

Extra virgin Olive Oil

1 1/2

Tablespoons

Apple Cider Vinegar

1

Tablespoon

lemon Juice

1

Tablespoon

Pomegranate Juice

1

Teaspoon

Honey

1/4

Teaspoon

Sriracha Hot Sauce

Salt and Pepper to taste
Instructions
Trim the ends off the Brussels sprouts and then shred the sprouts using a mandolin set to the thickest setting. Add the shredded sprouts to a large mixing bowl. Use your fingers to separate the layers of the shredded Brussels sprouts.

Add the diced apple, pomegranates, pumpkin seeds, and parmesan shred to the bowl. Refrigerate for up to 2-3 hours before serving.

Add the dressing ingredients to a mason jar. Seal the jar with the lid. Shake to combine.

An hour before the slaw is ready to be served, shake the dressing up again, add about half the dressing to the slaw, and toss to combine.

Season with salt and pepper and more dressing if needed.

Toss again right before serving.