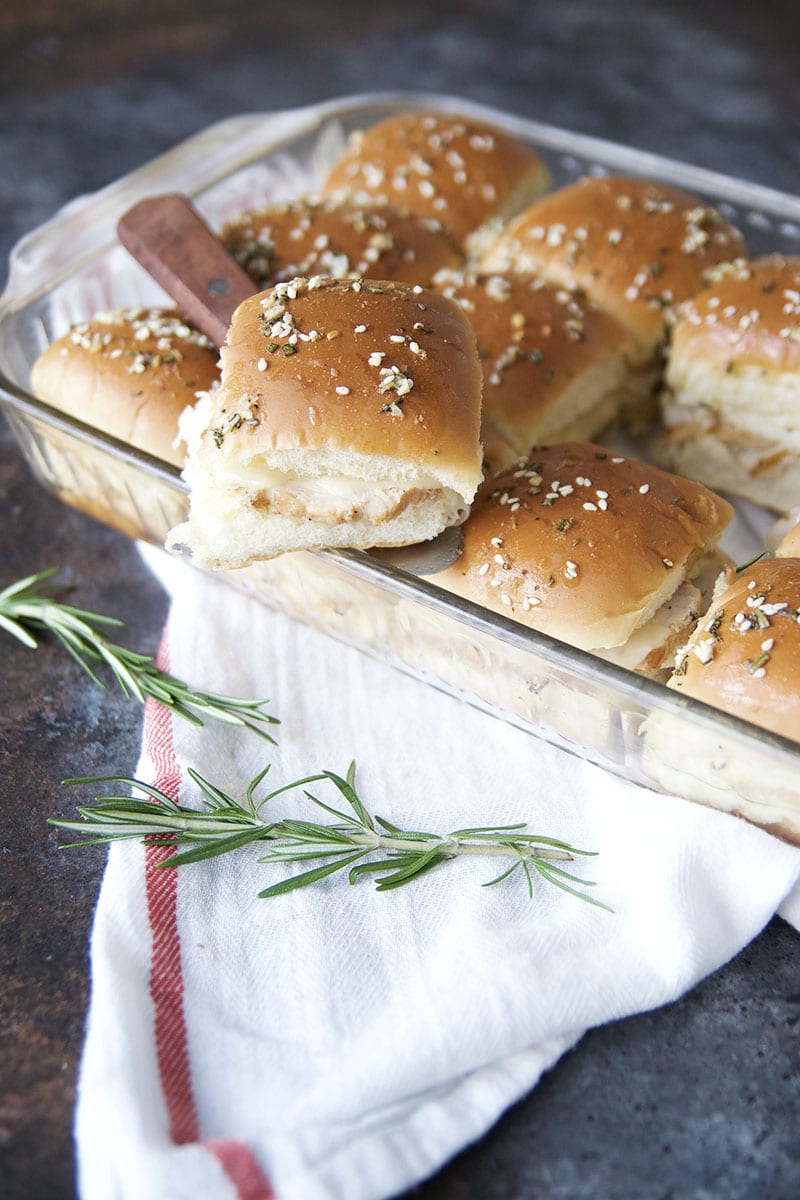 Are you guys sick of looking at/ thinking about food yet? Wait! Don't answer that.
I hope everybody had a wonderful Thanksgiving. I hope that all of you went home with, what I like to think is the best part about thanksgiving dinner, THE LEFTOVERS!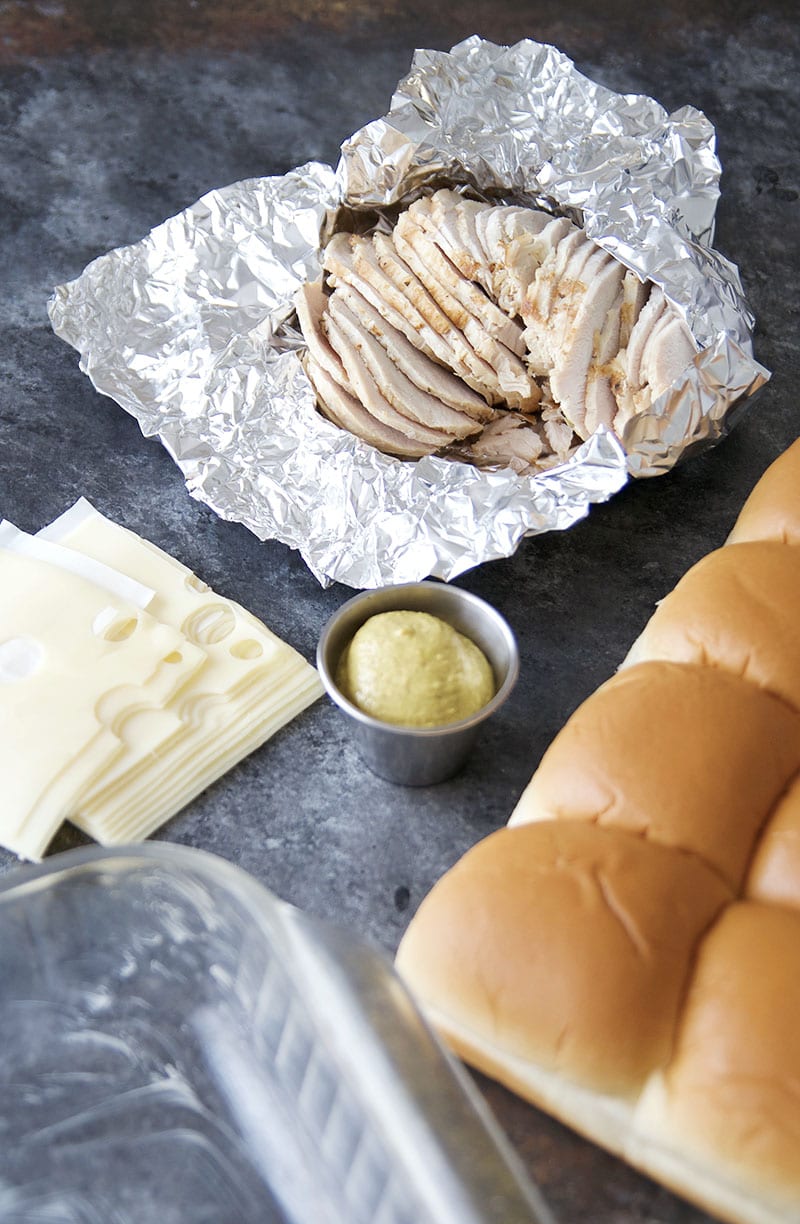 Mike, the boys, and I do Thanksgiving over at his sister's house every year. Every other year Mike's brother in law's family comes and joins the fun.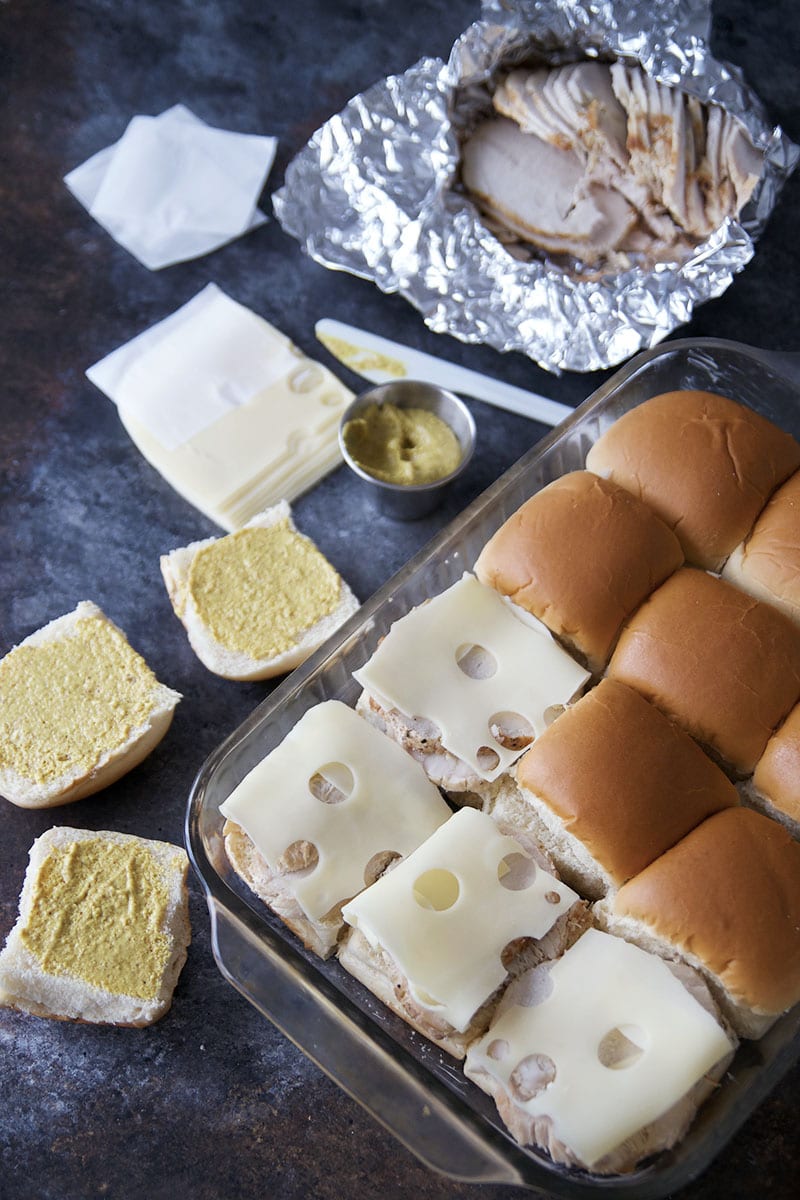 On those years, Mike's mom does three turkeys!
Yep, you read that right. Three!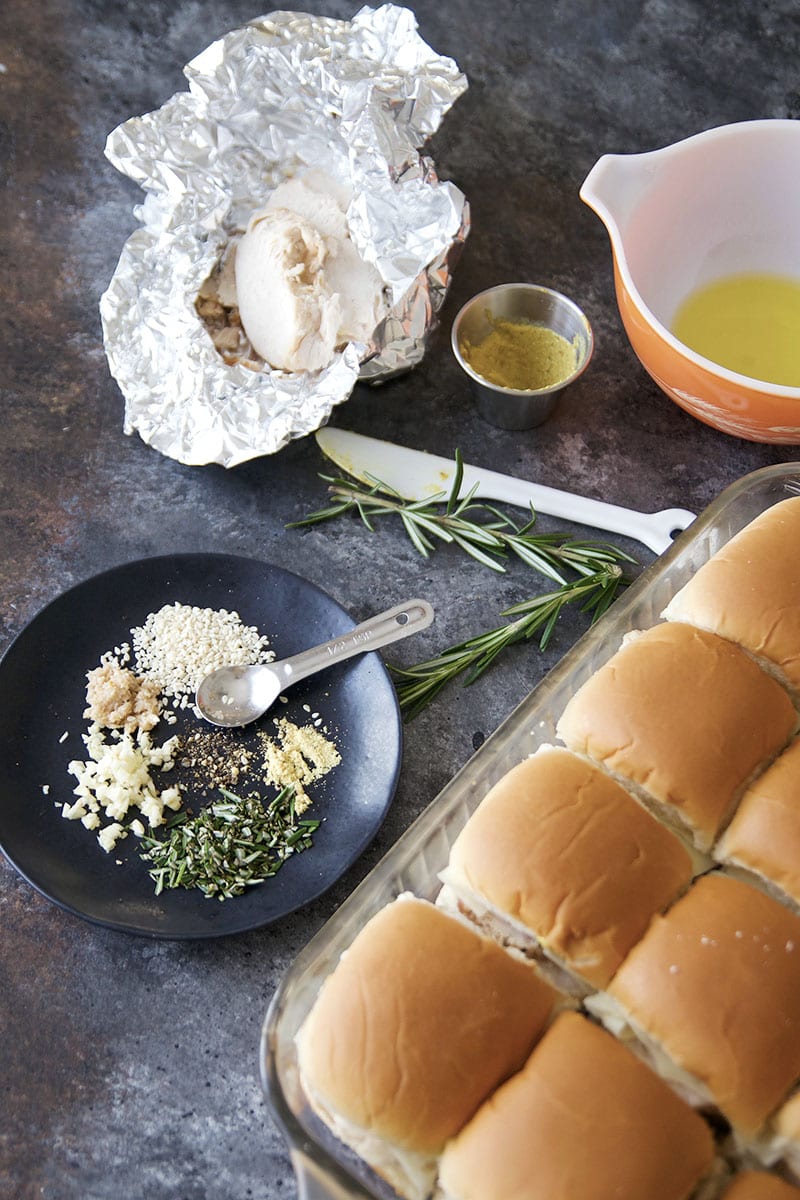 Mike's brother in law's family is made up of three large men and their kids. Mike's brother in law and his brothers loooooove their turkey.
If I didn't know that the movie line, "Save the neck for me, Clark." was from National Lampoon's Christmas Vacation, I would think it happened at our Thanksgiving table.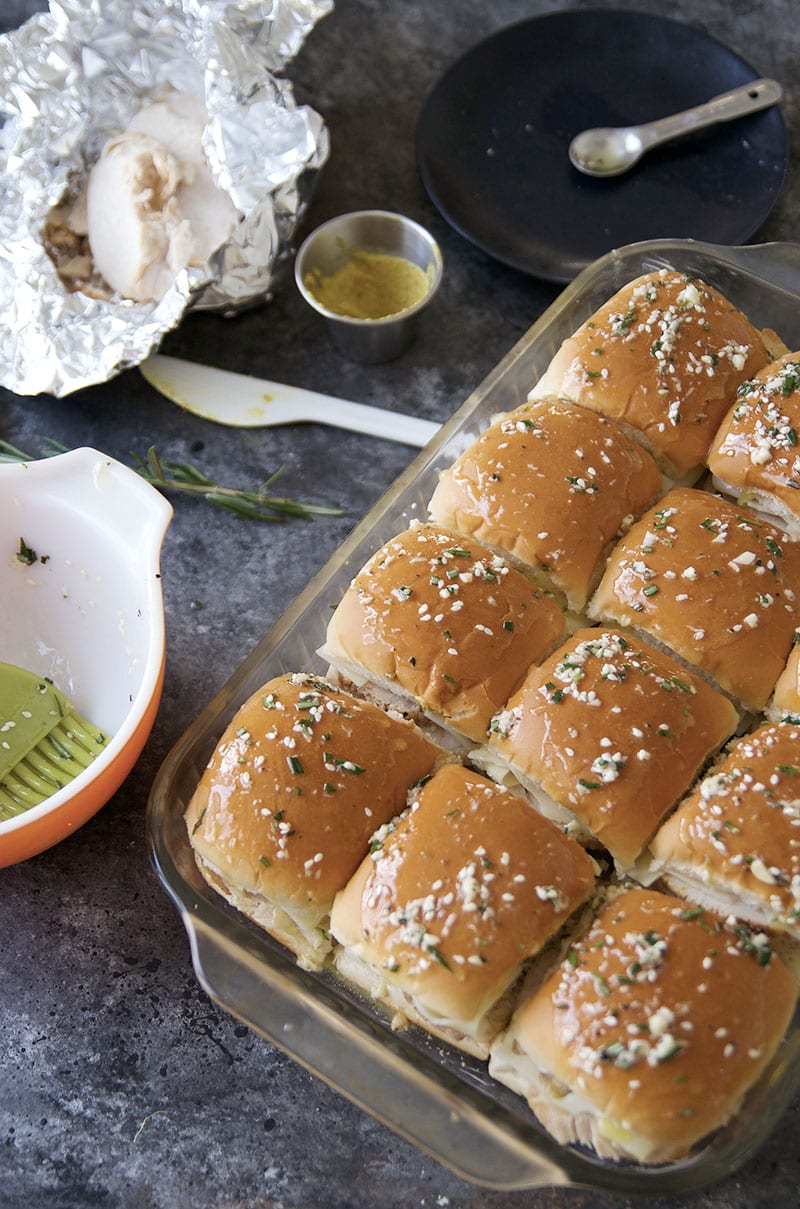 For real. Necks and legs are hot commodities during the dinners with these big guys.
On those years they are all sitting around the table, there are no turkey leftovers.
And I cry.
This year we had two turkeys and all the trimmings, and what has come to be my favorite thing Mike's mom makes, her famous stuffing. I swear, next year I am going to get the recipe for it. It is so good!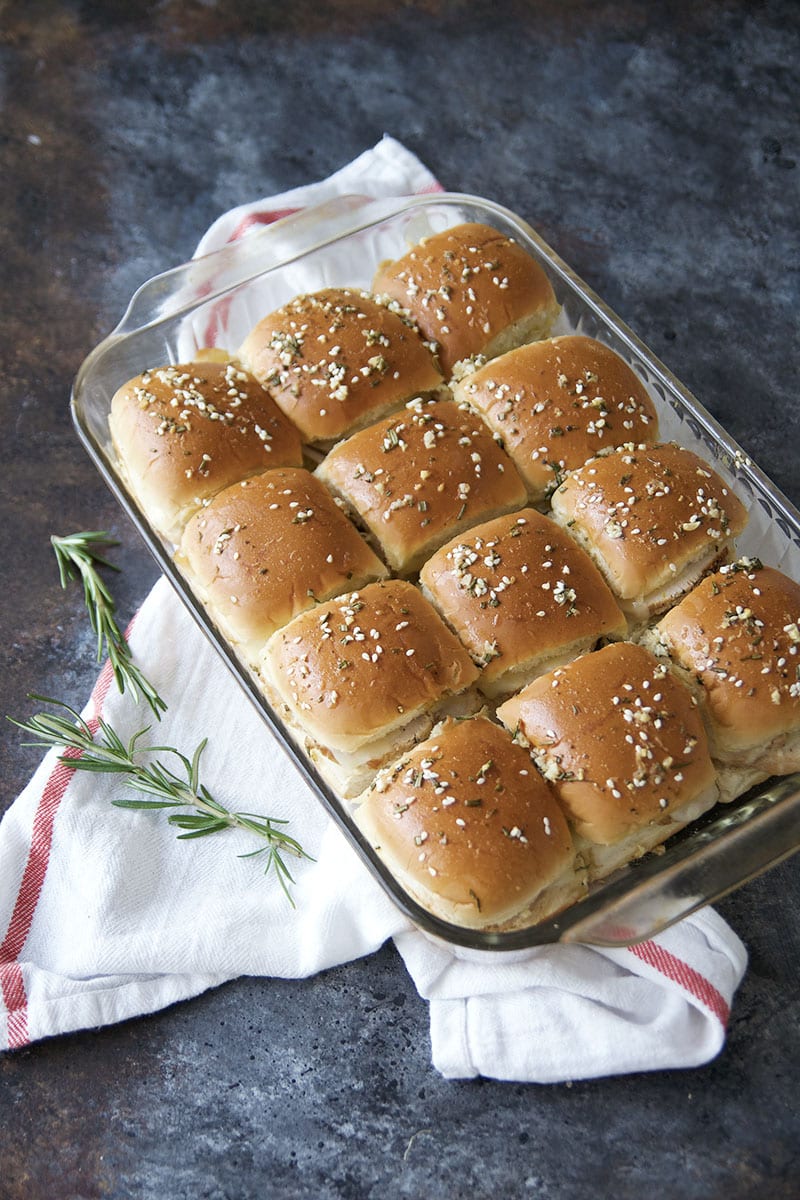 Anywho, there was leftover turkey!
I was so happy because that means turkey sliders for days!
I normally do a leftover ham and spicy mustard slider after Easter, so I thought why not do it with turkey?
This time I added a little garlic, horseradish, and rosemary butter to the top of the buns so they ended up golden and crisp yet still fluffy. I wonder if I can find other things to slather in that butter mixture?
Guess we will have to wait until I get those coveted Christmas leftovers to find out.
Related posts: