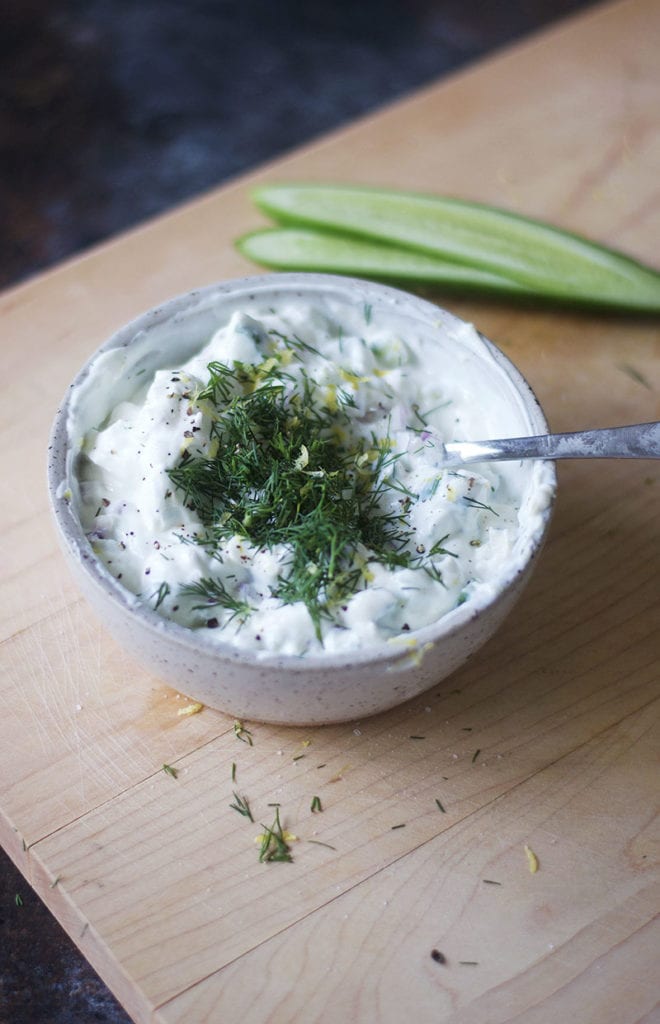 It is practically cucumber and tomato season! I cannot wait for all things tomato and cucumber. Get ready for an onslaught. If you saw that Greek grilled skirt steak from the other day, you were probably wondering what is that beautiful looking sauce on top of the steak? Well that, my friends, is my favorite summer sauce, tzatziki. Yeah, there are a million recipes for this all over the web. But this is the one I usually make. It is quick, light, easy, and by no means traditional.
But, if you want traditional, find your local gyro joint or Greek grandma and stock up!
Yesterday I was in the city for an event with siggi's yogurt. It felt so good to be with a whole lot of ladies cooking and talking blog shop. Very reenergizing… Until I got in the car and it took me about 2 friggen hours to get home. I think Google Maps was drunk. It sent me all over the city. But I made it home. And with a bag of yogurt booty none the less!
Before I attended the event, I went out and bought some yogurt to see what I was getting myself into. Holy delicious!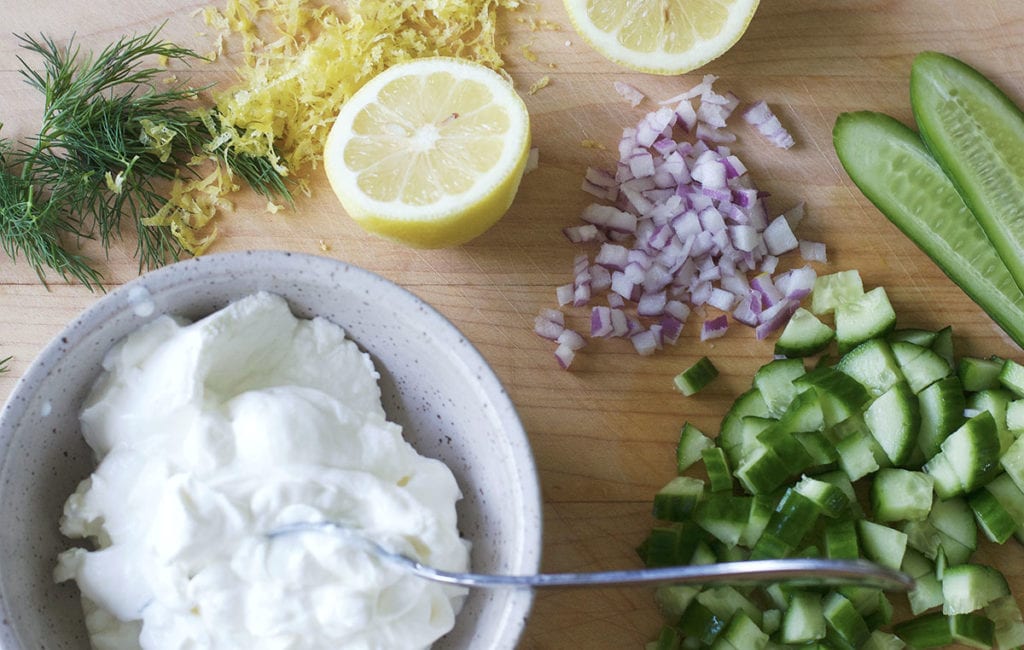 I always use nonfat yogurt for cooking and baking and plain old eating. If you are looking to up your yogurt game into something more decadent, try the triple cream yogurt. It is like whipped cream and yogurt had a baby. I am already plotting some sort of popsicle with that bad boy.
Ok, this is getting a  little too preachy about siggi's. I just really was blown away by the event and the uses of the yogurt all us bloggers made while we were at The Chopping Block in the city.
Tzatziki is good with just some toasty pita bread. Or mix in some tomatoes and onions and have a little salad kinda thing. I like it on this grilled steak or even a nice plain grilled chicken sandwich. It is so light and seriously is the perfect summer condiment.
Related posts: