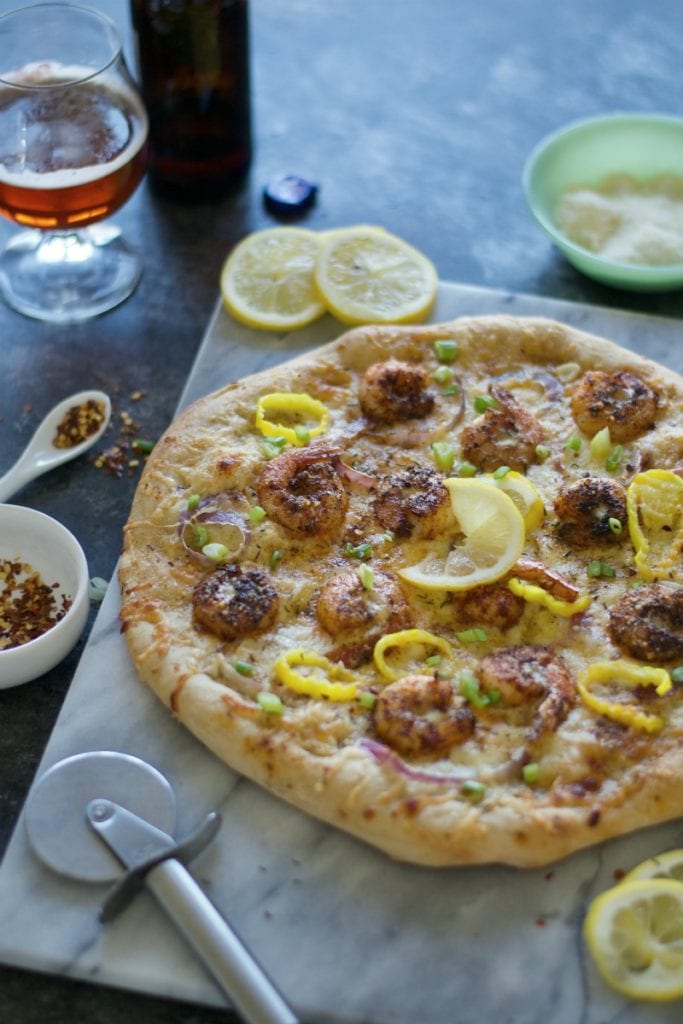 I have this irrational fear. I blame my brothers. Brothers. They are the best, right? Growing up, every single time we ate fish/seafood during Lent, they would tell me not to drink water while eating. Why, you may ask? Well, they said that if you drank a lot of water while eating seafood, the fish babies could come to life and swim up your throat. Like I said, irrational.
I won't lie to you and say that this thought doesn't enter into my mind every time I eat seafood. Especially sushi. It definitely enters my mind. It takes my adult logic a second to kick in and remind my inner child that the food you are eating is dead.
Sidenote: I have never tried or ordered any kind of roe or fish eggs or caviar. Um, no way. That is just asking for trouble.
Cutting out meat on Fridays kind of limits my pizza topping options. Especially since I am not putting fish on my pizza. Bye bye pepperoni. Bye bye sausage. Oh, and a tear for prosciutto. It only limits my protein really. While trying to think of what to top a pizza with to bulk it up a bit, I went through the fish recipes on my blog. I came across one of my most popular recipes of all time, blackened tilapia tacos. This easy and quick recipe stemmed from my most popular recipe ever, blackened chicken.
You guys really like quick and spicy things I guess.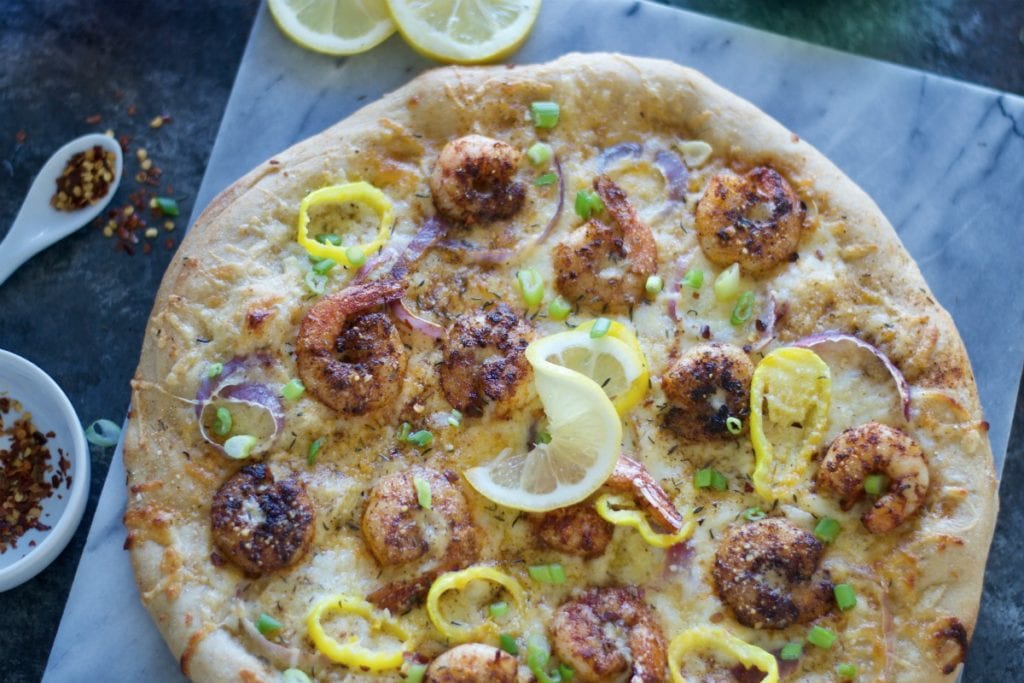 I took shrimp and seasoned it with my blackening spice mix. I seared it on high heat for 2 minutes while I preheated the oven. A little garlic and olive oil rub all over some pizza dough. Top that with cheese, red onions, banana peppers, and the semi-cooked shrimp. Perfection!
Spicy shrimp, check! Done in well under 30 minutes, check!
I believe I just met your requirements for another favorite blog recipe.
Quick and spicy!
Don't chase this pizza with a lot of water. Just to be safe. 😉
If you are looking for a pizza dough recipe, this is my go to for a classic thin pizza crust.
Related posts: