The best asparagus recipes round up includes the most unique and freshest ways to use my favorite springtime vegetable. Lots of recipes from sides to main dishes.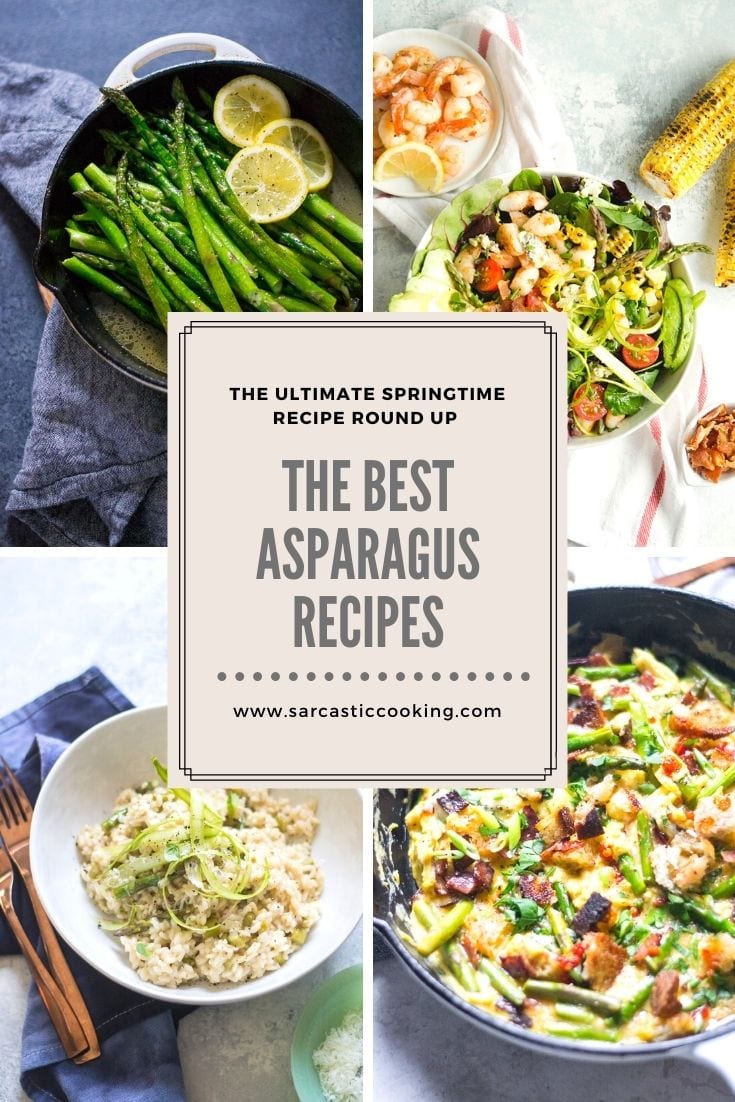 Ever since I was little, I have loved asparagus.
The love started with the canned, salty stuff.
Baby steps, right?
Not many kids love asparagus.
I grew up and continued to love the veggie.
Most of the time I would just serve it as a side dish to chicken or salmon.
The use of asparagus has evolved over time.
I like to use it as the key ingredient in creamy cheddar asparagus soup.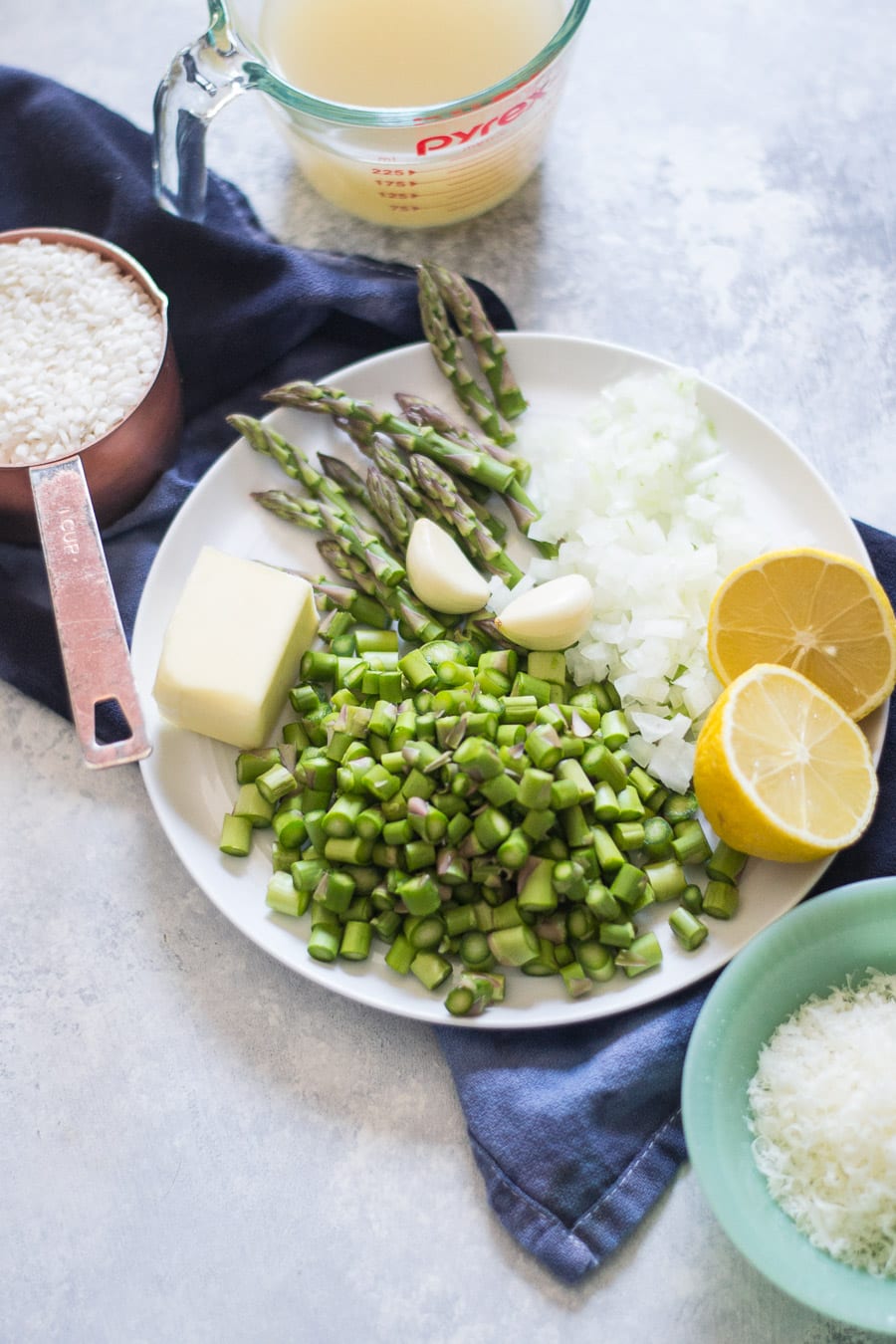 Forget you broccoli!
I like to also shave the asparagus and add it to the top of homemade pizza or a light tomato pasta.
The best asparagus recipes round up includes many great ways to use this seasonal veggie.
The list includes everything from:
asparagus pastas
asparagus egg dishes
asparagus soups
roasted asparagus
salads with asparagus
Some of the recipes are meatless or dairy-free.
I already pinned a lot of these recipes to make throughout the next few weeks.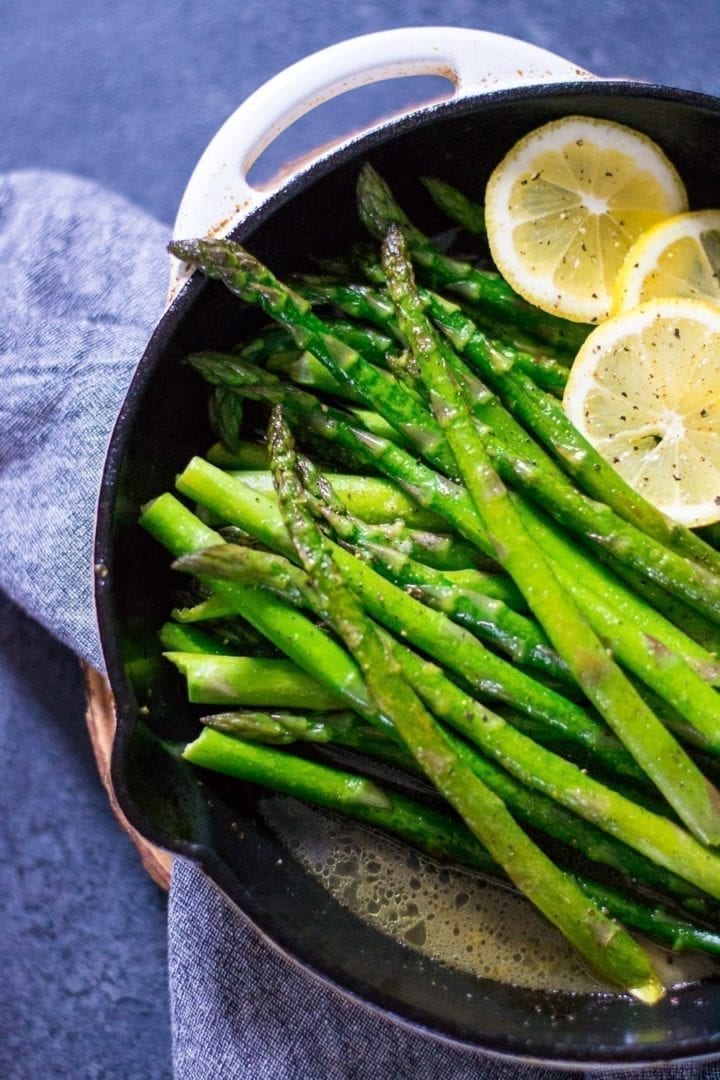 Peruse the list and let me know what looks good to you!
The Best Asparagus Recipes
My favorite springtime vegetable stars as the main ingredient in a round up of recipes from around the food blogging community.
Any other Spring veggie that you love right now?
Should we do more seasonal ingredient round-ups?
Share your favorite asparagus recipe in the comments of you don't see it listed above.